Twin Bombings Strike Central Syria as Aleppo Ceasefire Begins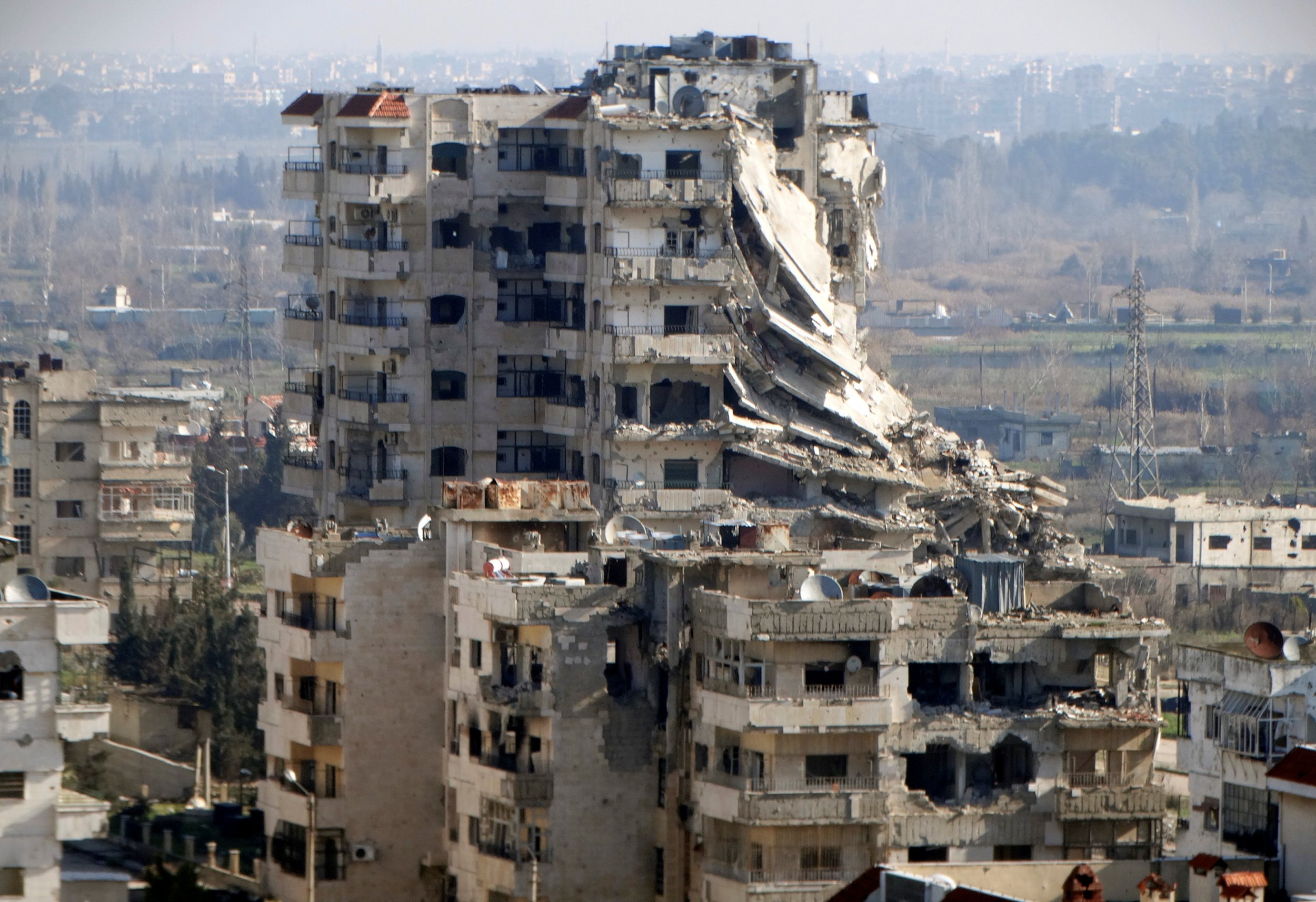 A twin bomb attack on Thursday struck a regime-controlled area of Homs in central Syria on the same day that a U.S.-Russian brokered ceasefire in the northern city of Aleppo began.
The blasts in a square in Mukharram al-Fawqani in Homs province killed at least 10 civilians and wounded at least 40 people, the U.K.-based Syrian Observatory for Human Rights said.
Syrian state television put the toll at six people killed and 28 wounded, citing a suicide bomb attack and a car bombing. The Islamic State militant group (ISIS) has claimed previous suicide attacks in Homs but no group has yet claimed responsibility for Thursday's twin bomb blasts.
The Mukharram al-Fawqani area is situated between the cities of Homs and the ancient city of Palmyra. Homs Province is mostly controlled by the Syrian regime but some areas are held by rebels battling to overthrow Syrian President Bashar al-Assad and ISIS.
The bomb blasts came as a 48-hour ceasefire began in the embattled northern Syrian city of Aleppo after the Syrian military agreed to U.S. and Russian calls for a new truce as renewed fighting in recent weeks has seen hundreds of civilians killed. The Syrian military said that it would abide by a "regime of calm" in the city, although it claimed that rebels continued shelling overnight in breach of the new truce.
But on Thursday, Assad showed no intention of surrendering ground or permitting concessions to rebels in the city. In a telegram to Russian President Vladimir Putin, as reported by Syrian state media, the Syrian leader said that he would accept nothing less than total victory against the rebels in Aleppo.
He thanked Putin for his military support and said that he would only accept "attaining final victory" and "crushing the aggression" of Syrian rebels across the country, including in Aleppo.