'Twin Peaks' Fans Celebrate Doug Jones Senate Win With Dougie Jones Gifs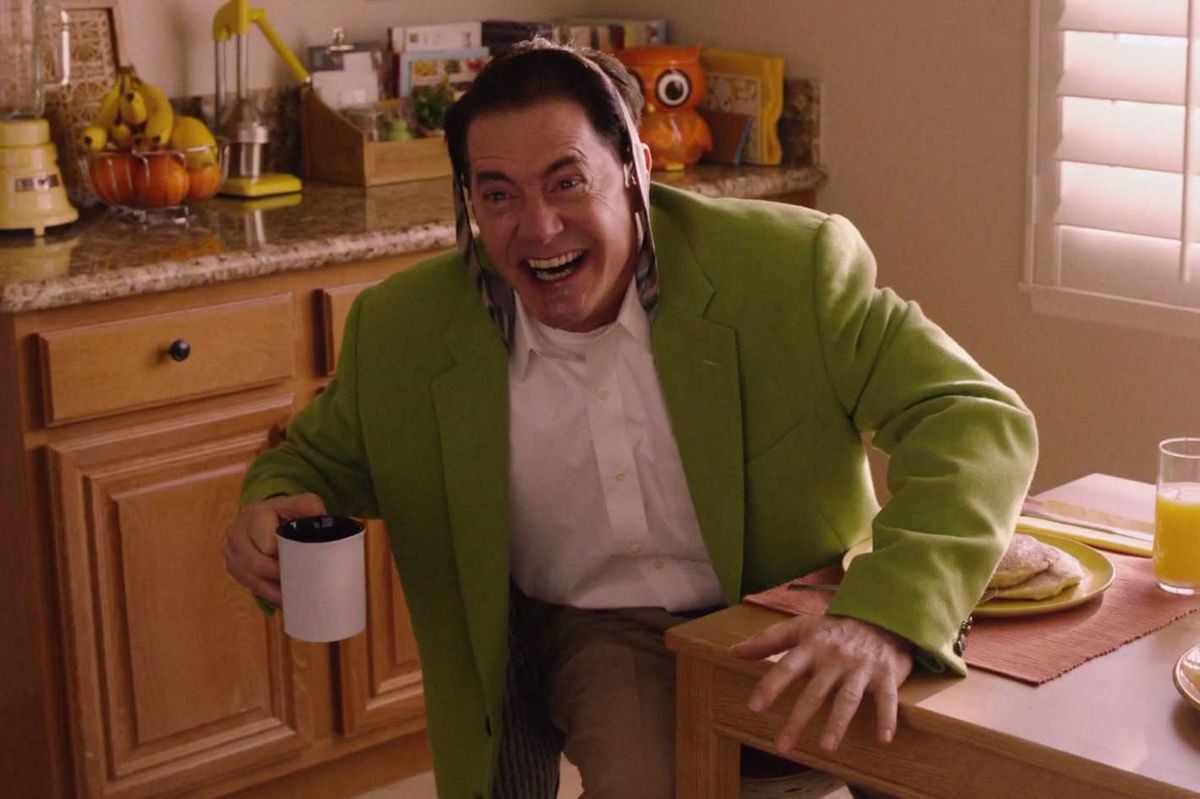 Almost as soon as the Associated Press and The New York Times called the special Alabama Senate race Tuesday for Democrat Doug Jones social media lit up with reactions. Those on the left—including many celebrities—rejoiced, while members of the right—especially the alt-right—were left questioning how Republican Roy Moore could lose in a deep-red state.
And then there were the Twin Peaks fans. It didn't take long for Peaksies to mark Jones's victory by cueing up gifs of one of the most controversial characters created for the recently-concluded third season, Dougie Jones.
If you didn't watch Twin Peaks: The Return on Showtime, I'll try to make this painless: Dougie is a schlubby, dopey doppelganger (or tulpa) of square-jawed Agent Dale Cooper (Kyle MacLachlan), created in the alternate dimension called the Black Lodge by an oily evil double of Cooper who calls himself Mr. C. Early in Season 3, Dougie gets sucked back into the Black Lodge as Agent Cooper, who had been trapped in the Lodge for 25 years, returns to reality. When he does, he talks in single words, broken sentences and blank stares and because he looks like Dougie everyone thinks he is actually Dougie Jones.
Some fans were into Dougie-Cooper, but way more were pissed. They waited more than two decades for their cherry-pie-eating, damn-good-coffee-drinking Cooper, and what they got for most of the season was a dim-witted shell of a character.
But however you felt about him, Dougie was 100 percent gif-worthy. And he was used to maximum effect to celebrate the real-life Doug Jones becoming Alabama's senator-elect:
That last gif is part of the sub-meme here, Mr. Jackpots. It's a nickname Dougie gets after pulling off a massive winning streak at an off-Strip Las Vegas casino. (It's another long story.) And there were a bunch of fans who likened Doug Jones's upset victory to the kind of luck enjoyed by Dougie at the slots:
So, what Twin Peaks fan wants to start the MoveOn petition to get Doug Jones to formally adopt the Mr. Jackpots handle when he goes to the Senate?