'Twin Peaks: The Return' Exclusive Footage Shows David Lynch Reaction To Dougie Jones' Death
Behind-the-scenes footage included in the upcoming comprehensive Twin Peaks Blu-ray release, Twin Peaks: From Z to A, highlights how director David Lynch runs his set and the peculiar blend of out-there acting techniques and special effects that made 2017's Twin Peaks: The Return one of television's most unforgettable stories.
In an exclusive clip from "Behind the Curtain" provided to Newsweek, Lynch directs and reacts to the death of Dougie Jones, a conjured doppelganger—or "tulpa"—created by another evil doppelganger of Agent Cooper to stymie the real Agent Cooper's return. Of course, all three characters are portrayed by Kyle MacLachlan, whose upright FBI agent character was trapped in the Black Lodge spirit realm at the end of the original Twin Peaks in 1991.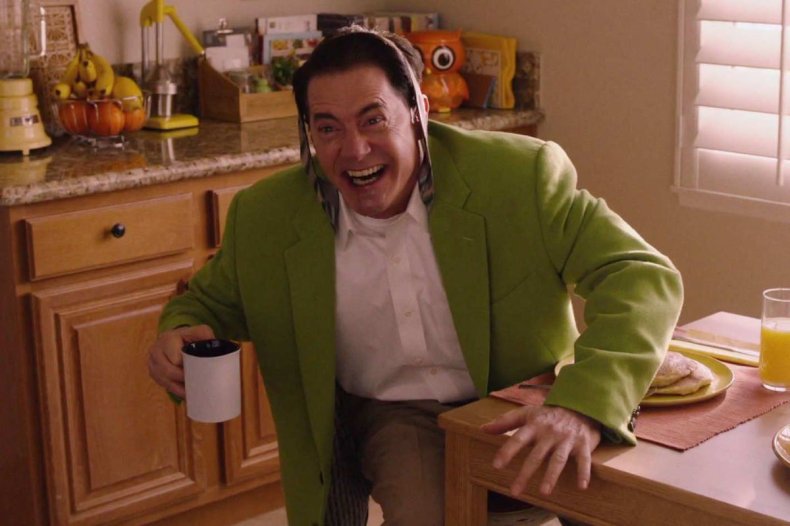 "Cut it," Lynch says in the clip (above), reacting with laughter to MacLachlan's shrinking, shrivelling performance. "I don't think we need the CGI. I thought, seriously, he was going to disappear. It's a good thing I cut it; we wouldn't have had him."
While MacLachlan does a convincing job of shrinking into himself, the final scene from Twin Peaks: The Return portrays a much stranger dissolution, with Dougie shrinking, then evaporating into a puff of black smoke, leaving behind only a golden seed.
Twin Peaks: The Return (also known as Twin Peaks: A Limited Event Series) takes place 25 years after the original, its events set in motion by the fulfillment of a prophecy made by the spirit of the murdered Laura Palmer (Sheryl Lee). Her killer, the evil possessing spirit BOB (first portrayed by Frank Silva), escaped from his imprisonment in an extradimensional space known as the red room (either within, or synonymous with the Black Lodge) to the mundane world smuggled inside of Cooper's evil doppelganger. Knowing Cooper's form would one day be pulled back into the Black Lodge, BOB created a second tulpa to take the fall on his behalf.
In a show full of strange characters, Dougie is one of the oddest but also one of the most Lynchian, embodying the combination of humdrum daily life and immense spiritual consequence that defines Twin Peaks' tone. Adrift in strange, extra-dimensional realms for more than two decades, Agent Cooper is unable to function as a normal human, instead stumbling through Dougie's family and work life like a holy fool.
"Behind the Curtain" is full of similar moments, depicting how Lynch directs his actors and encourages a playful vibe on set that sometimes contrasts with the terrifying abilities of the powerful evil entity known as "Judy," who is first mentioned by FBI Agent Phillip Jeffries (David Bowie) in the Twin Peaks movie, Fire Walk With Me. "Behind the Curtain" offers approximately 25 minutes of behind-the-scenes footage (shot primarily by long-time Lynch collaborator Jason S.) for each of the 18 Twin Peaks: The Return episodes, capturing Lynch's boundless playful inventiveness.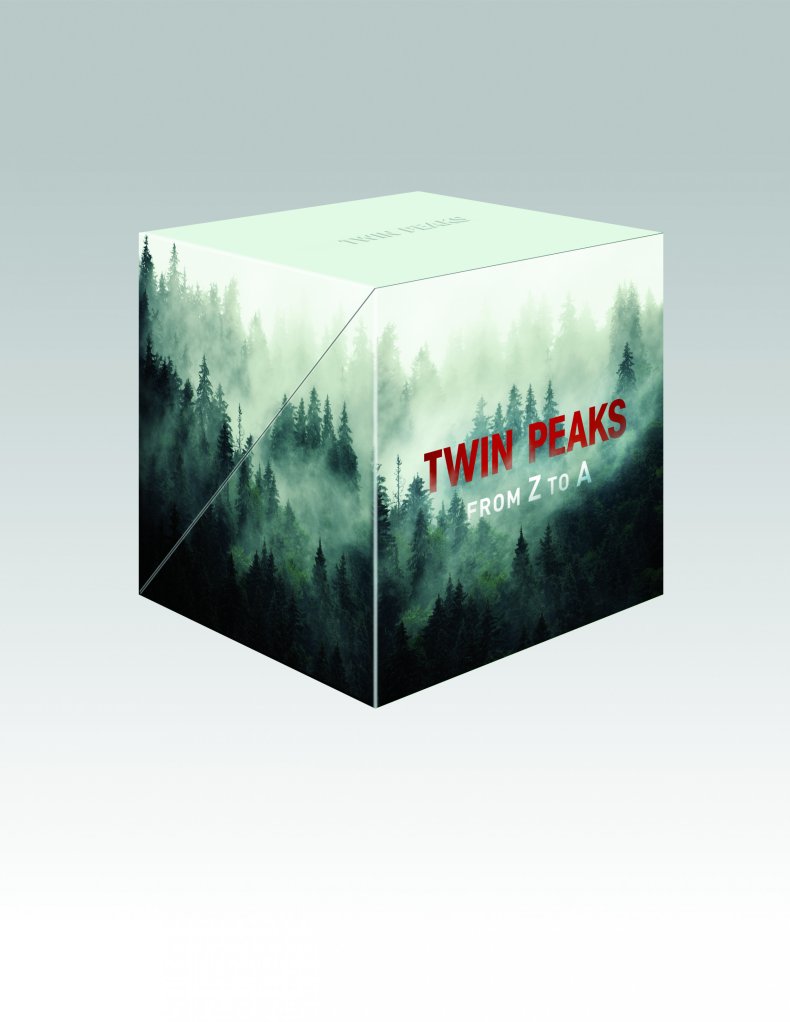 More than "Behind the Curtain," Twin Peaks: From Z to A is the most comprehensive Twin Peaks collection ever assembled, including all three seasons of the series, Fire Walk With Me and The Missing Pieces, a feature-length compilation of deleted scenes from the movie. From Z to A also includes new interviews with cast members, alternate versions of beloved episodes and 4K versions of The Return's mindbending "Part 8," which portrays BOB's origins in the first atomic blast.
Out on December 10, Twin Peaks: From Z to A is now available for pre-order.