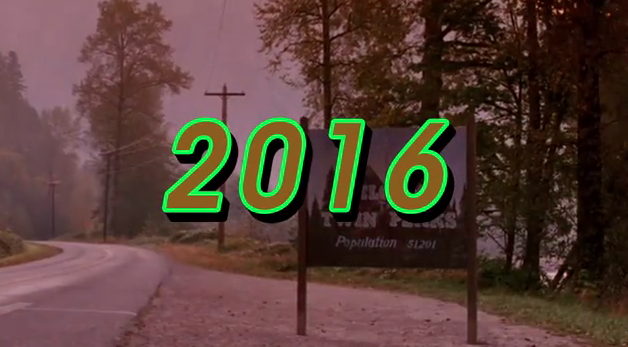 Fret no more, Twin Peaks lovers. David Lynch and Showtime have apparently worked out their issues. The director is back on board to work on a revival of the show that aired in 1990-91 and became a cult classic and a staple of popular culture.
Both sides shared the news on Twitter, complete with a slew of exclamation points. (They're excited! And if the more than 20,000 retweets of Lynch's note are any indication, fans are excited as well.)
"This damn fine cup of coffee from Mark [Frost, co-creator] and David tastes more delicious than ever," Showtime president David Nevins said in a statement Friday, according to The Hollywood Reporter. "Totally worth the extra brewing time and the cup is even bigger than we expected. David will direct the whole thing which will total more than the originally announced nine hours. Preproduction starts now!!"
News of the Twin Peaks return first came out in October. Lynch and his co-creator Mark Frost tweeted the exact same tweet at the exact same time:
But the project hit a money-related snag early last month. "Dear Twitter Friends, Showtime did not pull the plug on Twin Peaks," Lynch tweeted on April 5. "After 1 year and 4 months of negotiations, I left because not enough money was offered to do the script the way I felt it needed to be done. This weekend I started to call actors to let them know I would not be directing. Twin Peaks may still be very much alive at Showtime," he continued in a series of tweets explaining why he was leaving the project. "I love the world of Twin Peaks and wish things could have worked out differently."
Lynch's exit spurred a #SaveTwinPeaks campaign on Twitter and a video featuring cast members from the original show protesting that Twin Peaks without David Lynch would be like a dog without its bark, a pie without cherries, a waitress without a uniform and more.
With the news of Lynch's return, the hashtag morphed into #TwinPeaksSaved. The new episodes—we know there will be more than the nine originally planned, but neither Showtime nor Lynch specified how many—are scheduled to air in 2016. A preview video released by Showtime in October discloses little other than that the show's return will be set 25 years later, but still it has garnered nearly two million views.