'Twin Peaks' Season 4 Rumors Abound, Could It Be Happening Again?
In an episode of Twin Peaks that originally aired in 1990, a mysterious entity known as The Giant (Carel Struycken) warns FBI Special Agent Dale Cooper (Kyle MacLachlan) "It is happening again." As with everything in Twin Peaks, cryptic signs, intuition and paranormal intervention shapes the world more than concrete facts, so it's appropriate that rumors of Twin Peaks' return arrive in the same form: enigmatic hints, obscure winks and secret whispers that may point to a coming Twin Peaks Season 4.
While nothing official has been announced about a potential Twin Peaks Season 4, multiple anonymous tips and rumors suggest something is in the offing, beginning with an anonymous rumor from the Hollywood Horror Museum. "Someone we know who is 'in the know' just let something very Interesting slip about the future of Twin Peaks," the account tweeted Friday. "We don't want to get anyone in trouble (for being stupid enough to tell us!) so we can't say more until THEY do, but this isn't just a rumor."
The account claimed "long time followers of our page know our connections with the Twin Peaks cast, crew, studio etc.," but offered no other details or insight into its anonymous source. The rumor picked up serious steam on Monday, with We Got This Covered citing its own reliable anonymous sources to claim that a deal to bring back Twin Peaks for another season is in the works at Showtime, the network that aired the critically beloved Twin Peaks: The Return in 2017.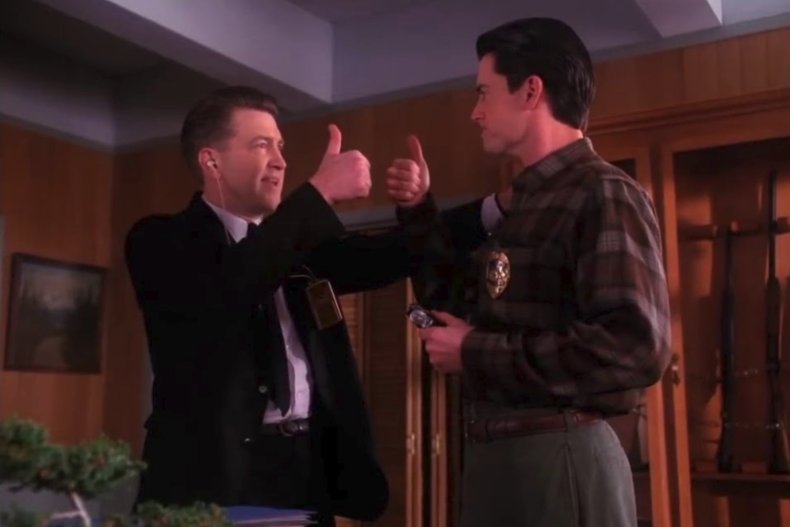 That's it for material claims regarding the return of Twin Peaks for a Season 4, but in true White Lodge spirit, Moviehole dug up another potential augury on Twin Peaks actor Michael Horse's Instagram page. Horse played Deputy Hawk of the Twin Peaks Police Department in all three seasons of Peaks. While his account is dedicated more to climate activism and cute cats than his acting career, Horse's latest post seems to be directed at rumors of Twin Peak's return:
On Tuesday, MacLachlan dropped a hint of his own, describing how he's been "thinking about... donuts this morning" — the most obvious hint yet that a real Twin Peaks announcement could be in the offing.
Perhaps the combination of anonymous tips, rumors and hints isn't enough to confirm that Twin Peaks will return, but it certainly seems more likely now than it did after Season 3's shocking and fairly conclusive final episode.
But even if a renewed Twin Peaks is in the offing, it's unlikely to come together quickly. Twin Peaks co-creators David Lynch and Mark Frost spent several years writing the massive script for Twin Peaks: The Return (which was written as a single story, rather than individual episodes).
Nor is it clear what Twin Peaks Season 4 would even be about, since BOB was defeated at the end of Season 3. The possibility of taking on the godlike evil of Judy (or Jowday) would be a daunting prospect, even for Agent Cooper, since Twin Peak's ultimate evil seems able to rewrite reality itself. Still, in the two years since Twin Peaks: The Return, Lynch has hinted at the possibility of a fourth season on multiple occasions, suggesting there's still more to tell about Carrie Page (Sheryl Lee), a waitress who may or may not be an alternate dimension's Laura Palmer, the murder victim whose death set all of Twin Peaks in motion.
After the success of Twin Peaks: The Return, it would be natural for the various Twin Peaks stakeholders to want more, but is this constellation of rumors more than wishful thinking? Could it be happening again?