Twitch Announces Safety Advisory Council While Member Immediately Deals With Harassment
On Thursday, the Twitch Safety Advisory Council was announced featuring professionals alongside a selection of streamers—and one of those members is saying she is already receiving waves of harassment.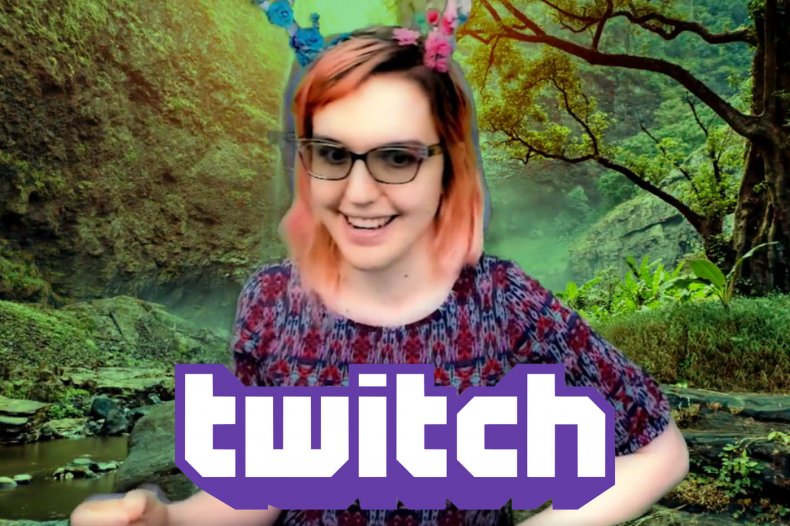 The blog mentions that this board will "support the growth of our community moving forward" and have a selection of duties, including "drafting new policies and policy updates," and "promoting healthy streaming and work-life balance habits."
"Twitch expects its users to uphold standards and practices, and as users on the platform, we expect the same from Twitch as well," a member of the council, Kason P., who goes by Cupahnoodle on Twitch, told Newsweek. "The guidelines put in place mean nothing if the rules are not enforced. In turn, when the rules are enforced it should be clear and concise, not sporadic and selective."
Kason was first approached to be a member of the council at the beginning of the year, during a meeting with the company to discuss "perspectives and concerns, in regards to Twitch as a platform." Pro player and member Kjetil Ruden "Zizaran" Kippervik was invited to join in February, while Steph Loehr— rights activist and trans woman who goes by FerociouslySteph on Twitch—was asked in April.
Kippervik has hope for the council, "but ultimately it will come down to how seriously Twitch takes feedback...We've seen Twitch make promises in the past about listening more to the community and trying to change things without seeing much happen. This hopefully changes that."
These eight voices—which include Dr. Sameer Hinduja, a professor with the School of Criminology and Criminal Justice at Florida Atlantic University, and T.L. Taylor, a professor of Comparative Media Studies at MIT—are not members of Twitch staff or employees at their parent company Amazon. Their entire purpose is to merely lend their voices to the conversation happening inside of Twitch that affects streamers and viewers.
"I have a lot of faith in the council, but ultimately I won't know how much influence it will have until things change," Loehr said. "It seems really important for Twitch to have well-informed and specific stances on moderation and policy, and this council is absolutely well equipped to create those."
The council has already gotten off to a rocky start. Since the announcement of the council, Loehr has been the target of online harassment after clips of her streams started getting shared on Reddit and Twitter. The front page of r/LiveStreamFails, which is dedicated to talking about Twitch and its culture, is covered in posts about Loehr and the council. One, titled "twitch staff btw," features Loehr getting her head scratched by her partner; it has over 25,000 'up' votes and has comments calling her a "nut case" and "freak" and alleging she has a "mental illness."
"It was a demonstration of my sensitivity, and honestly I find it cute," Loehr said. "It wasn't pretty, or meant to be, but it was meant for me to share something I know would be judged to hopefully help people like me see they're not alone and accept themselves more."
Another clip taken as ammo from Loehr's stream has the content creator saying that having to use voice chat in a video game creates an "unfair" environment, and that "the only way to have to have a level playing field at the highest level of play is to not have voice chat." The statement—combined with a later clip that mentions that a lot of "cis-white-male-sounding voices are telling (her) voice chat isn't a problem"—brought more hate her way.
"The concept that voice chat requires people to reveal their linguistic profile, which can contain a lot of identity information people can target you for harassment or judgement in game," Loehr elaborated. "When using your voice provides a competitive advantage, marginalized gamers are placed in a lose/lose situation."
Certain streamers have shared their thoughts on Loehr's video game opinions. Former Overwatch League player and streamer Félix "XQC" Lengyel said on a podcast that Loehr's take is "objectively and unequivocally stupid." Streamer and bodybuilder Knut said that "she should be unpartnered and kicked off the team for saying this." Both of these clips have pulled in thousands of reddit 'up' votes on r/LiveStreamFails.
("I find it ironic that someone who was recently appointed to Twitch's council, with a stated intent to promote equality and improve the platform, is the one who is directly attacking specific groups," Knut said in a statement. "If the roles had been reversed here, there is no doubt in my mind that they would have been action taken by Twitch. I am simply advocating for subordination to a single rule set by all on the platform, regardless of personal identities or agendas. That is how twitch can remain great and not succumb to bias in either direction.")
"I am getting harassed because I represent a lot of things people hate about diversity and acceptance," Loehr said. "I am different and twitch has platformed me. People believe me to be mentally ill for being different. People believe I am a threat to their video game mechanics. People also don't like me for my pride, and they don't like that they have so little power over me."
The three council members have hope for the future of Twitch and their potential input. "If nothing else, I hope the council can shed some light on the concerns we've all had between broadcasters and viewers alike," Kason said.
"Ultimately it will come down to how seriously Twitch takes feedback from the council," Kippervik noted.
The harassment isn't stopping Loehr from working on the council and that those commenting should "make their own judgments. Think for yourself, there's nothing wrong with me or letting me be me."
In a response, Twitch told Newsweek Friday: "It is unfortunate to see a member of the advisory council targeted for harassment. The safety of our council members is our top priority and we've taken preventative measures to help ensure their safety and well-being. We are in close communication with each of the members and are working diligently to provide them with whatever support they may need."