What is 'LuL?' Honoring TotalBiscuit Through Laughter
John "TotalBiscuit" Bain has passed away at the age of 33 due to complications from bowel cancer. The streamer, podcaster, reviewer and internet personality has left an immense legacy in the gaming community. I discovered video game criticism thanks to Biscuit, and without his videos I would not be where I am today. I don't want to focus on the sadness of the situation, but rather shed some light on some of his immense accomplishments.
We could talk about TotalBiscuit's Starcraft commentary career that helped shape the world of esports into what it is today or the Coxcon conventions that helped bring people together even amidst controversy. Instead, I'm going to share the tale of "Lul," a global Twitch emote that's been used millions of times on the streaming site. If anything funny happens, TotalBiscuit's jeering face gets spammed in chat, a perfect memorial for the scene's most prolific entertainer.
Our "LuL" history lesson is brought to you by an amazing video by TheScore Esports who perfectly summarized the entire saga.
How John 'TotalBiscuit' Bain Became The LuL Emote
The original image was taken at MLG Anaheim 2013 by photographer Jonathan Tayag, forever immortalizing the moment. It migrated to TotalBiscuit's Twitch stream as the sub emote "Cynicallaugh." The image was soon taken down after Tayag issued a DMCA, claiming that permission was never granted. The pair fought over the picture, with Tayag eventually saying that he was fine with the picture being used, but not behind a subscription paywall.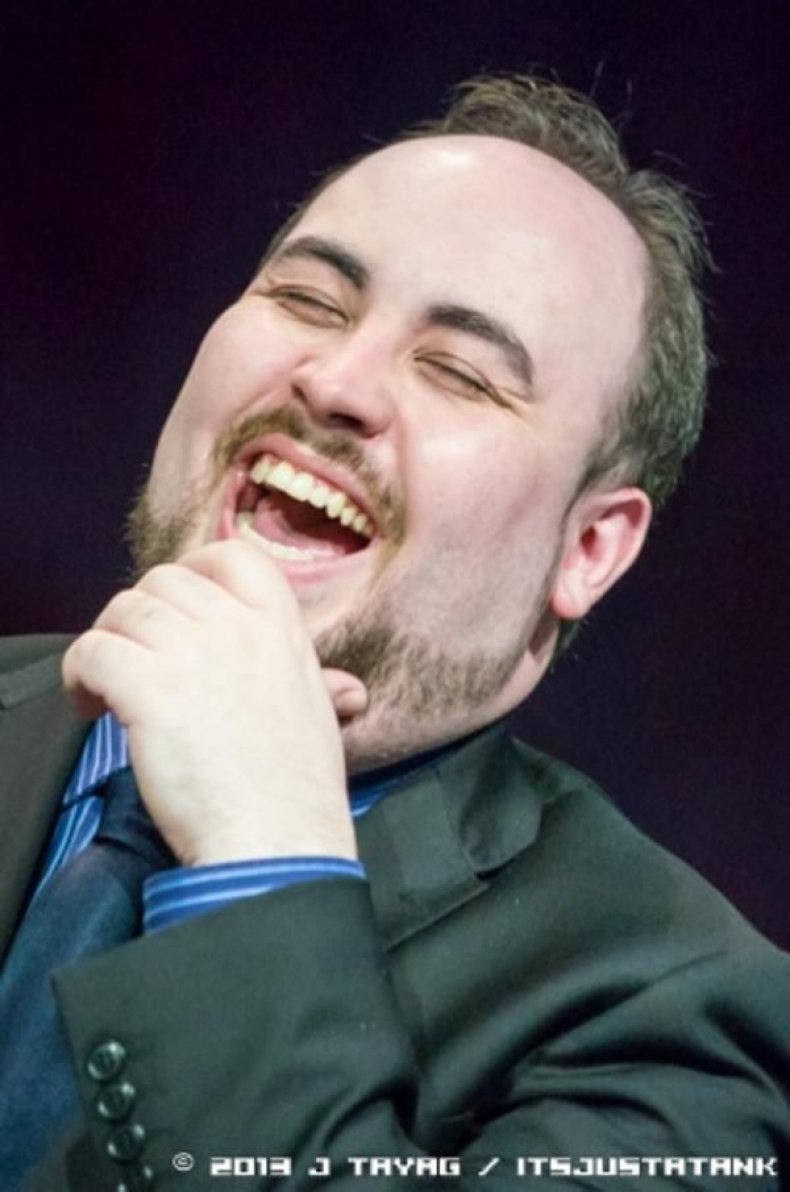 A Twitch plug-in called "Better Twitch.Tv" that enables extra emotes on the platform added the emote to it's collection, calling it "LuL." In August 2016, TotalBiscuit added a drawn version of the classic photo to his emotes, wanting to have a picture of his own face. In September 2017, Twitch added "lul" as a global emote. A small backlash from the community occured when Twitch tried to use Biscuit's stylized version, so the original image was brought back.
As time passed, the emote branched out into other forms. "Omegalul," a massive distortion of the original picture started gaining traction on "Better Twitch.TV" and other plugins. If "LuL" means something's funny, "Omegalul" means you're rolling on the floor and can barely breathe.
What's your best memory with "LuL"? Tell us in the comments.