Twitch vs Mixer: Amazon and Microsoft Battle for Dominance, But Who Will Win the Game Streaming War?
Amazon-owned games streaming giant Twitch was dealt a blow this month after one of its biggest stars decided to shift his attention to a lesser-known platform owned by Microsoft, sparking debate about the future of the industry as rival tech firms battle for dominance.
An anti-Twitch campaign manifested itself across social media this week after news emerged that the streaming site mistakenly hosted porn on the account of that star, Tyler "Ninja" Blevins, 28, who spent years amassing a following of 14 million people before jumping ship to the rival platform, called Mixer, as part of an undisclosed financial deal first announced on August 1.
For years, Twitch has had little to fear from the streaming services offered by Google, Facebook or Microsoft. But Blevins' departure opened the floodgates of discussion, with many now asking where loyalties lie and if the domineering platform will ever become vulnerable.
"Twitch has had a solid head start. It has been the flagship streaming destination for over eight years now and having the support of Amazon means it's essentially untouchable," Danielle Partis, editor of the news and analysis website InfluencerUpdate.biz, told Newsweek.
"However, Mixer is proving to be a viable alternative where streamers of all shapes and sizes can thrive. The support of Ninja will only bring more viewers and creators over top."
There is no denying that, based on the cold hard statistics, Twitch has cast a large shadow over the gaming industry since it was acquired by Amazon for $970 million back in 2014. Even then, it accounted for 40 percent of all live-streamed online, according to Business Insider. Mixer was purchased by Microsoft under the name Beam in 2016 before being rebranded in 2017.
Twitch says it attracts 15 million viewers every day, three million streamers go live per month and users watched 505 billion minutes of content last year. In terms of wider industry scope, analytics firm Streamlabs said that in the fourth quarter of last year YouTube Gaming had roughly 755,000 streamers and Facebook's service streaming had an estimated 87,000.
According to the Wall Street Journal, Mixer accounted for about three percent of hours watched among rival platforms in Q2 of this year but its popularity spiked as the news of Ninja's move spread. The Mixer iOS app leapt from number 747 to number 13 in 24 hours, the paper reported.
The partnership with Blevins, the details of which have not been made public, is likely to boost Mixer's stats but it remains to be seen if those who come to visit will stick around. Competition is likely to become more aggressive as Google invests in its own streaming ecosystem, which will only be bolstered with the November release of its new cloud gaming service, Stadia.
Omeed Dariani, CEO of the Online Performers Group, an organization which manages online content creators, told Newsweek the impact of Ninja's departure from Twitch was more psychological than material. "I doubt Twitch has felt much of a financial difference," he said.
Explaining viewer nuances, Dariani continued: "Audiences for competitive games tend to be more loyal to the game than the specific broadcaster so it is likely many viewers reacted to Ninja's move by watching other Fortnite streamers, rather than moving to Mixer.
"But what it has done is signal that Twitch is not the only game in town with the technology, resources and wherewithal to host live broadcaster content. It has demonstrated that there are alternative platforms, at a time that Twitch has come under, both fair and unfair, criticisms of its policies and business practices. For some, that may be enough to make a switch."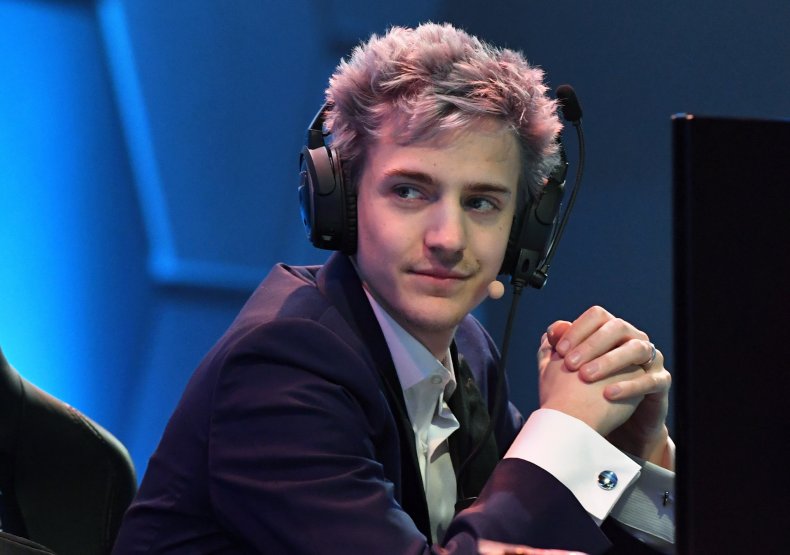 Streamers typically earn money via donations and subscriptions from viewers. And while the Twitch and Mixer homepages are similar in appearance, the viewership is clearly lopsided in favor of Amazon's service. At the time of writing, the category for gaming sensation Fortnite had more than 90,000 people watching live on Twitch. The same category on Mixer had 6,500.
As noted by gaming website Kotaku, both Twitch and Mixer offer similar streaming functions, however Mixer has attempted to gamify its service by giving viewers experience points called Sparks as they watch, which they can then use to access emotes and unlock new features.
With the conversation centered on Blevins decision to leave Twitch for an undisclosed period of time, the streaming community at large has been debating if the move marks a turning point for the industry. Philip DeFranco and Guy "DrDisrespect" Beahm both waded into the conversation. "Given the current frustrations part of the Twitch community has now, it could be the beginning of migration to or at least dabbling with Mixer. I think it's smart," DeFranco tweeted.
Beahm, who was recently suspended from Twitch for filming inside a bathroom during E3, said Blevins was smart to get in first but doubted it would last. Blevins brought it 1 million viewers to Mixer in days—but was likely aided by a deal which gave fans one month's free subscription.
"I think you need at least give of the top 10 on Twitch, a power move if you will, to really bring in the numbers and the hype to [Mixer]," the streamer said. "I just have a feeling that unless they pick up a few other big names, I got a feeling [Ninja's] numbers are going to go down. It has nothing to do with him. I think it's just the exposure on the platform where it's at right now."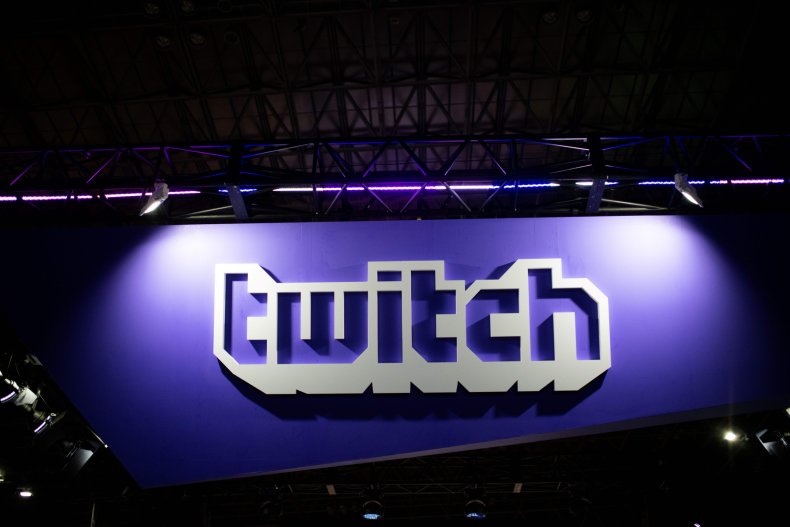 Dariani told Newsweek it would be a mistake for broadcasters to move based solely on emotion, as Mixer lacks the revenue structure and audience already well-established on Twitch.
"Mixer has been a topic of conversation among broadcasters for years, with a very cautious 'wait and see' mentality," the agency CEO elaborated. "Ninja's move has created more general interest in the platform, but it's too early to tell how or if that will translate into credibility for the platform. It's the biggest move in the industry in quite some time. Assuming Mixer has any budget left after buying rights to Ninja, I'd assume they'll be targeting other major Fortnite streamers as well."
Partis, who has been tracking the popularity of top gamers, told Newsweek others could make the jump to Microsoft's service if the backroom deals prove adequate, but the void once filled by Ninja is already being filled by streamers vying for the top spot.
"If Mixer can offer a deal as lucrative as the one that secured Ninja, I wouldn't be surprised to see other streamers making the shift if Mixer works for them," she said.
"Ninja's departure is a significant loss to Twitch but I don't think it'll affect them long term," Partis continued. "While Ninja was the biggest streamer in terms of followers, he hasn't been the most watched for a while. Streamers such as Shroud, Asmongold and Tfue are all competing for the top spot on the platform. There is no clear-cut leader anymore."