'GTA V Online' and 'Red Dead Online' Twitch Prime Rewards
Rockstar just announced a new partnership with Twitch Prime, allowing players of Grand Theft Auto V Online and Red Dead Online to unlock exclusive perks. By linking your Twitch and Rockstar social accounts together, you will receive a variety of benefits. More will be rolling out over the next few months, giving players even more to play around with for having Amazon Prime.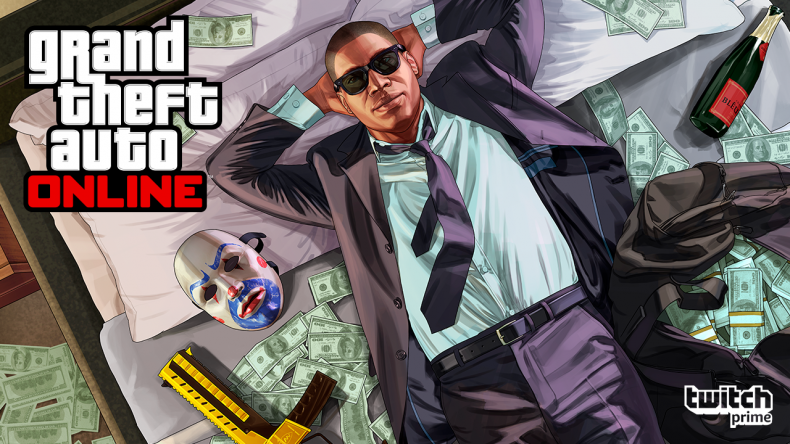 Twitch Prime Grand Theft Auto Online and Red Dead Online Rewards
Grand Theft Auto Online Benefits:
GTA$1,250,000
Bonus GTA$ on all purchases of Shark Cash Cards
Red Dead Online Benefits:
RDO$300 and the Superior Ammo Bundle featuring:
30 Dynamite Arrows
60 Incendiary Buckshot Ammo
30 Volatile Fire Bottles
200 Express Ammo for: Pistol, Revolver, Repeater & Rifle
Extra Gold Bars on purchases of Gold Bars Packs
"We're very excited to announce our first major content offer with Rockstar. We aspire to make Twitch Prime the best deal in gaming, and this offer is a tremendous value for our members, for some of the most popular games in the world," said Ethan Evans, Vice President at Twitch Prime in a press release. "This will be one of our longest-running offers to date, and we think our members are going to love all the Red Dead Online and Grand Theft Auto Online content and deals coming their way."
How to Link Rockstar Games Social Club Account with Twitch
A monthly Twitch Prime subscription is a free add-on for those already paying for Amazon Prime. On top of a free Twitch subscription and badge on the live streaming site, you'll also unlock goodies in games like Warframe, League of Legends and now GTA V Online. In order to access these items, you'll need to link your accounts together, which can be done by pressing the crown icon in the upper-right corner of the screen after logging into your Twitch account.
From there, click the GTA V offer and follow the instructions. You'll be redirected to the Rockstar social page and asked to log in. You may need to link your PS4 or Xbox accounts if you play on those consoles as well, giving you access to the new items. Once everything is linked, just log-in to your GTA or Red Dead game and the rewards should be there.