Apex Legends arrived on the scene this week behind a massive wave of enthusiasm. Players had no idea the free-to-play Respawn entertainment battle royale shooter was coming, which only made the hype even more intense. Choosing between one of eight legends with unique powers and abilities, players can zipline around a dinosaur skeleton or just wild with a semi-automatic rifle. The polish and freedom allowed in Apex Legends could lead it to be one of the biggest games of 2019.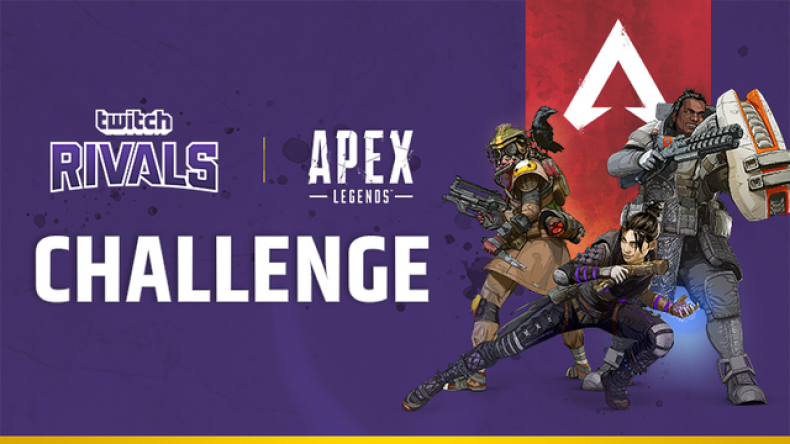 As with all battle royale games, it's only a matter of time until esports comes into the equation. For Apex Legends launch, Respawn Entertainment sponsored a number of popular streamers and asked them to play their game. To put personalities like DrDisrespect and Disguised Toast to use, Twitch is hosting it's own tournament with $200,000 in prizes.
When Does Twitch Rivals 'Apex Legends' Challenge Start?
The event will pit 48 streamers in 16 teams-of-three on February 12 and 19. European streamers will play at noon EST while the North American event will start at 4 p.m. EST. Players will queue up in their own games and accumulate one point for kills and five points for a first place finish. They'll have four-hours to rack up as many points before the competition is over.
First place will come away with $8,000 and the players with the most kills in each region will get $7,500.
You can watch the event live on the Twitch Rivals stream or on the stream's of any player competing. You can find the brackets for the event on their Smash.gg page, broken up by region.
The Apex Legends Challenge format has a lot in common with the Fortnite Summer Skirmish. Both events let players queue up into their own games and accumulate points by getting kills and victory royales. This format has received it's fair share of criticism, with many players relying more heavily on luck and controller auto targeting over actual skill. This format is great to watch for fans and with such high profile streamers playing, this could be a huge event.