Twitch Streamer FanFan Says Obese People Should be Publicly Shamed, Sparks Outrage
Twitch streamer FanFan is facing backlash on social media over her comments that obese people should be cornered off in public areas like smokers are.
The streamer questioned why obese people are not shamed for their eating habits as smokers are for their actions during a stream to her followers on December 15.
She also compared how the public treats those with addiction to drugs like heroin to those that are obese. A clip of the moment has since been posted on Reddit in the subreddit LivestreamFail and upvoted 13,000 times.
She said: "You go to a hotel and they have a little roped-off area for a smoking area.
"The dedicated smoking area in airports is like roped off. Why don't they f****** have that for obese people. I know they don't have that for heroin users.
"But why do we not shame people who are morbidly obese, it is bad for them."
Prior to the clip the streamer also made comparisons to how people treat those they see with drug addictions and people who are obese.
"People shame others for stuff like smoking, stuff like alcohol, stuff like heroin and meth and stuff, which are all addictions.
"You don't walk past a person shooting up heroin on the side of the street, sitting down with his f****** blankets and go, 'Wow, this guy is so brave, he's living his best life. I hope he's happy.'
"You don't think that and you don't say that. You go 'What the f*** is that guy doing? He's ruining his life and he's not going to be able to have children or take care of them. 'Look at him not folding to social norms,' like what the f***?"
Later in the stream, Fanfan attempted to defend her comments and clarify the point she was trying to get across while claiming the clip posted on Reddit took her comments out of context.
She said: "I was trying to explain the fact that morbidly obese people should not be glorified because it can cause health issues.
"This is also while understanding that there are f****** people with medical problems that make them obese.
"Morbidly obese people should not be glorified. You should not walk past a morbidly obese person and think 'wow this person is so brave.'
"The funny, comedic example that I used was comparing it to smoking, that was the part that was clipped out of context.
"I stand by my point, I stand by my f****** point. Obesity should be considered an addiction.
"Eating until you are morbidly obese should be considered an addiction."
Newsweek has reached out to FanFan for comment.
FanFan has since posted another clip explaining the remarks: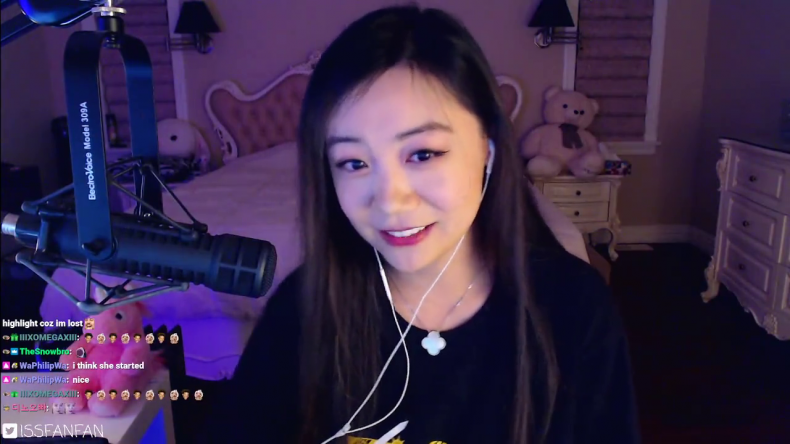 Update 12/20/21: This article was updated to include another segment from FanFan's stream.