Twitch Streamers Trihex, BadBunny and More Banned For Hosting Democratic Debate
On Tuesday, seven different Twitch channels were taken down after hosting the Democratic debate. Streamers Trihex, the Serfs, Bad Bunny, Mike from PA, David Pakman, Chapo Trap House and The Majority Report have all had their Twitch accounts affected.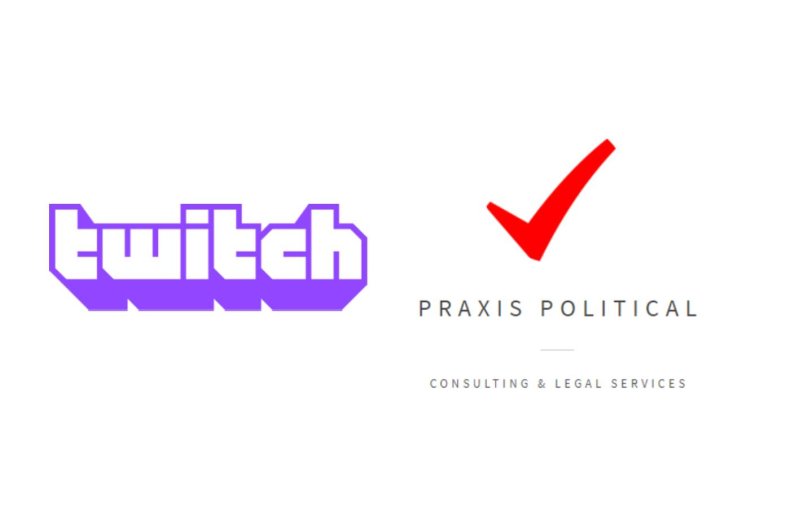 Most received 24 hour suspensions, but since this is Trihex's second DMCA takedown on his channel, the suspension could be permanent.
During the debate streamers who were broadcasting on the "Politics" channel on Twitch's website received DMCA take down notices from "Praxis Political Legal." Channels like Destiny or Hasan that were hosting in other sections of the website like Just Chatting did not receive bans.
(UPDATE: 4:30 p.m. EST.) A Twitch representative gave this statement to Newsweek: "Twitch's investigation has determined that the alleged copyright infringement notices directed to channels from Praxis Political are false. Twitch is reinstating access to each account and removing any strike attributed to a channel in connection with the notice, effective immediately. We regret that a false notice from a 3rd party disrupted any of our streamers and appreciate all who alerted us to the concerns about Praxis Political. The safety of our community is a top priority and it is unacceptable to target folks with false claims. The investigation continues as to the actor that submitted the notices."
Praxis Political Legal claimed that the copyrighted work belonged to "CBS News" and that hosting infringed on the copyright holder. Praxis' website states that they work "with, and on behalf of, clients in media, consulting, policy, politics, and campaigns." The website also says that "Praxis protects our clients' work and content in a heavily competitive, and sometimes ugly, marketplace."
Both a contact and legal email address for Praxis that were listed on their website on Tuesday night have been removed and are no longer active. The website itself has also been taken down. Newsweek has reached out to CBS for comment to see if Praxis is working with the television company or if these flags were created by a pretender account,
DMCA takedowns on Twitch can be done by companies who feel their content is being rehosted, like television show episodes or full movies. When commentary is added, in either the form of a streamer's thoughts or opinions, it can potentially transform the content allowing it to fall under Fair Use. These content creators thought they were safe to watch their debates with their audiences, with Trihex going so far as to not use audio and only show subtitles.
Recently, a string of fake companies pretending to offer brand deals to YouTubers and then taking over their accounts, has been striking online. As the lines blur between the digital and legitimate world, it's hard to tell who is working for whom.
Newsweek has reached out to Twitch for comment and will update this story with any new information.