Twitter has revealed which of this year's biggest on-screen moments have grabbed users' attention, with the divisive final season of Game of Thrones leading the list.
Following the fantasy series on the list of most popular TV shows on Twitter in 2019 were Stranger Things at number two, while the massive amounts of Simpsons memes accounts made the Fox show the third most-tweeted series of the year.
While eight of the 10 most-talked about shows were English-language shows, the huge worldwide audience for Netflix's Spanish series La Casa De Papel (known to English-speaking audiences as Money Heist) landed it in fourth place.
In fact, Netflix dominated the Twitter top 10, with three of the top shows Netflix originals, while other popular series on the list—like Grey's Anatomy and The Walking Dead—also appear on the streaming service after first airing on TV.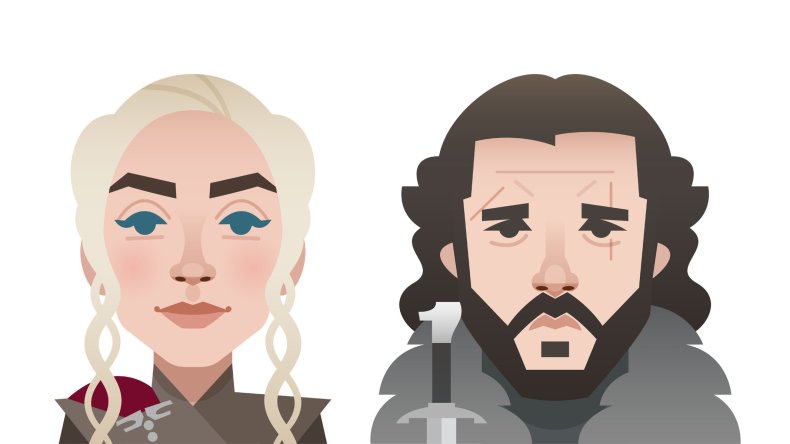 Twitter's most popular TV shows of 2019:
1. Game of Thrones
2. Stranger Things
3. The Simpsons
4. La Casa De Papel (Money Heist)
5. Grey's Anatomy
6. Love Island
7. Catfish: The TV Show
8. Family Guy
9. The Walking Dead
10. Narcos
Aside from the official teaser trailer and full trailer for Season 8, among the most-retweeted Game of Thrones tweets in 2019 include a video made up of one second from each episode and another video showing Maisie Williams (Arya Stark) and Gwendoline Christie (Brienne of Tarth) rehearsing a sword fight. Both tweets managed 200,000 retweets in 2019.
Another TV-related tweet that impressed Twitter was a post about Stranger Things and That '70s Show. The mocked-up image, initially taken from That '70s Show, features Topher Grace's character Eric Forman dressed in Will Byers' (Noah Schnapp) wizard costume from Stranger Things and sitting alone while the other characters are kissing. It received 178,000 retweets and nearly 600,000 likes.
The Walking Dead, Grey's Anatomy and Game of Thrones are the only shows to appear on both the 2018 and 2019 most tweeted-about lists.
The 2018 list was led by Saturday Night Live, with TWD in fourth place, Grey's in third and GoT in ninth. Other shows that appeared on the 2018 list include Roseanne, The Voice and Riverdale.