Twitter to Allow Profiles to Have Bitcoin Addresses
Developers at Twitter are working on a new feature that will allow users to accept tips in Bitcoin via the Tip Jar function the social media platform unveiled earlier this year.
Kayvon Beykpour, Twitter's product lead, first indicated the feature was in progress on Wednesday when he commented on a screenshot tweeted out by app developer Alessandro Paluzzi. The screenshot appeared to show Twitter using The Lightning Network, a technology that helps secure payment transfers, to allow Twitter users to use Bitcoin when sending tips.
Paluzzi wrote in her original tweet that Twitter, "is working on the ability to receive tips in #Bitcoin." Later Wednesday, Beykpour quote-tweeted Paluzzi's screenshot, adding a lightning bolt emoji next to another that said, "soon."
On Thursday, Paluzzi posted another tweet that featured three new screengrabs. In the first, Twitter's Tip Jar feature appeared to offer two new options: the ability for users to send tips by copying a Bitcoin address or one with Ethereum, another cryptocurrency.
The second screengrab showed an option for users to enter their own Bitcoin addresses. A message beneath at the bottom of the screengrab said, "People will send payments to the Bitcoin address you've entered above." The third screengrab said the same about users' Ethereum addresses.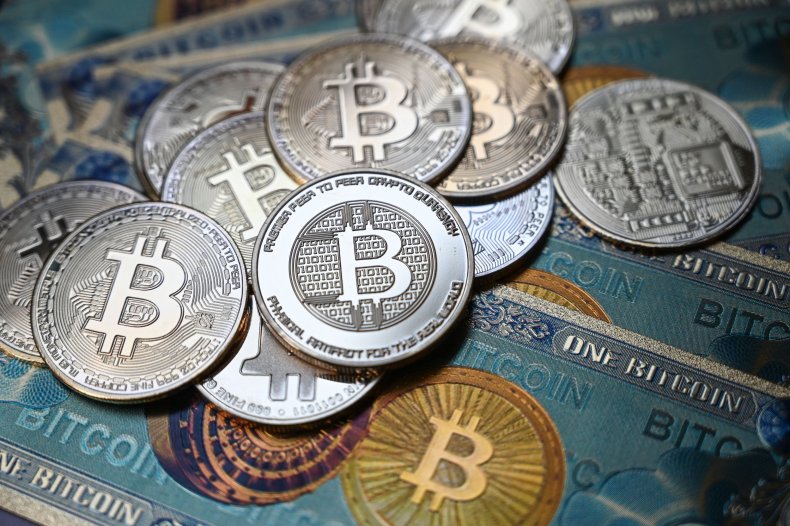 Twitter officially unveiled its Tip Jar function in early May. The initial launch enabled users to share links to their Bandcamp, Cash App, Patreon, Paypal and Venmo accounts as "a new way for people to send and receive tips."
Users who have the Tip Jar function enabled have an icon displayed on their account homepage that allows other users to select which payment method they'd like to use to send a tip. Users are then redirected to the app of the platform they choose.
"This is a first step in our work to create new ways for people to receive and show support on Twitter—with money," Twitter said in a May blog post announcing the Tip Jar launch. The company added it planned to expand the feature in the months ahead to include a greater number of users and languages around the world.
Twitter CEO Jack Dorsey told investors earlier this summer that Bitcoin would be a "big part" of Twitter's future and identified the cryptocurrency as among three trends important to the social media platform moving forward, according to TechCrunch.
When contacted for comment about Beykpour's tweet, Twitter pointed Newsweek toward the comments Dorsey previously made over the summer to investors.
Twitter has not yet made any announcements regarding the extent to which Bitcoin will be a part of the company, nor has it released any timelines for when Bitcoin's involvement may begin.
Updated (9/2/2021, 8:45 p.m. ET): This article has been updated to include a response from Twitter.