Twitter Backtracks After Saying The Federalist Posts Cause 'Real-World Harm'
Twitter says it accidentally labeled articles from a conservative online magazine as "violent or misleading content that could lead to real-world harm."
Sean Davis, CEO and co-founder of The Federalist, said in a tweet Wednesday that the social media giant was "censoring" links to its stories by attaching the ominous warning. While Twitter said it has removed the warning, the dust-up is the latest in a back-and-forth between social media companies seeking to rein in misinformation and hate speech and right-wing media who say they're being muffled online.
"The URLs referenced were mistakenly marked under our unsafe links policy — this action has been reversed," a Twitter spokesperson told Newsweek in an email Wednesday evening.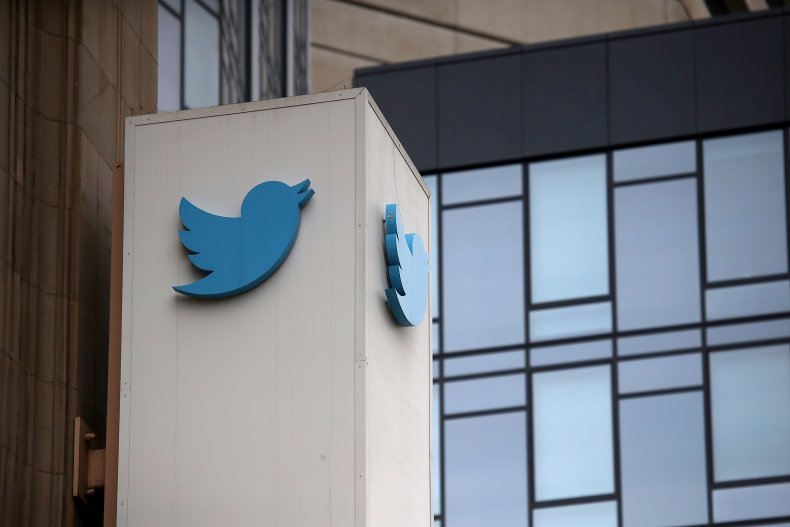 As of Wednesday evening, neither Davis' tweet nor an article published by The Federalist decrying the Twitter warning label had been modified to reflect the reversal.
Davis' tweet included an image of the warning that cautions users that the link they're about to click on could be spam, used to steal personal information or be violent and misleading. He said the warning on The Federalist is false and that stories about Supreme Court nominee Ketanji Brown Jackson, Florida Governor Ron DeSantis, Hunter Biden and even majolica art (a specialized form of pottery) have been "maliciously censored by Twitter."
An article published by The Federalist on Wednesday said that earlier in the day Twitter users who clicked on the website's content were directed to a landing page warning them that links "may be unsafe." The article stated that Twitter has not respond to The Federalist's inquiries.
"The episode follows Twitter's crackdown on The Babylon Bee, whereby it froze the satirical website's account along with several of the publication's staff for posts rejecting the leftist orthodoxy on sex," reads the article.
The article was referring to how Seth Dillion, CEO of the right-leaning satire website, said earlier this week that The Babylon Bee had been locked out of Twitter for "hateful content."
The offending content was a tweet mocking Dr. Rachel Levine, assistant secretary for health in the Department of Health and Human Services who identifies as transgender, as "The Babylon Bee's Man of the Year." Last year, Levine became the first openly transgender federal official confirmed by the U.S. Senate.
Twitter last year temporarily suspended the account of Indiana Representative Jim Banks after the Republican lawmaker intentionally referred to Levine as a "man." At the time, Twitter said its policies prohibit the "misgendering or deadnaming of transgender individuals."
Newsweek has reached out to The Federalist for comment.