Twitter is Baffled by Skip Bayless' Kitchen Design After Host Posts Video of Himself Throwing Cowboys Gear in Trash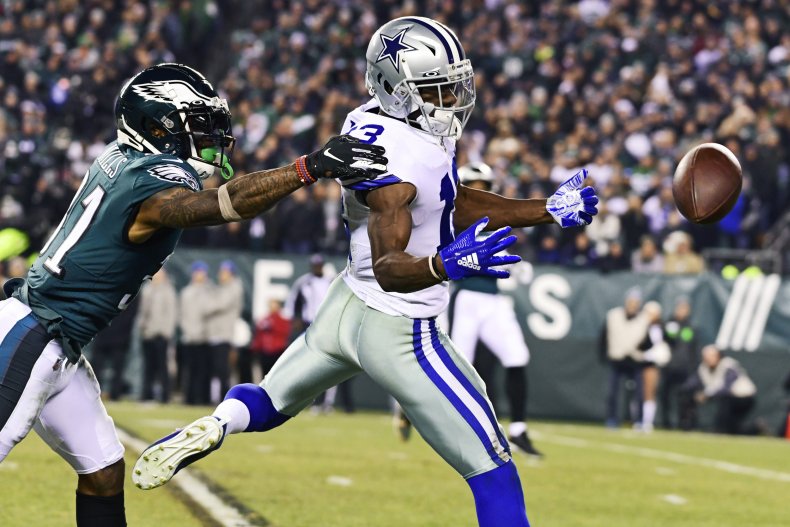 After the Dallas Cowboys' Week 16 loss to the Philadelphia Eagles, Fox Sports TV host Skip Bayless posted a video to Twitter where he tossed his Cowboys gear in the trash, and fans were very confused by the design of his kitchen.
Bayless, known for being a Cowboys fan, walks into his kitchen carrying Cowboys' RB Ezekiel Elliot's jersey, which he then drops into the trash can. Bayless follows it up by taking off a baseball cap with the team's star logo and places it into the trash can. The tv host captioned the video with 'I've had enough."
After posting the video, fans mocked Bayless' odd kitchen design, mainly hitting on the location of his microwave.
"Skip Bayless has a microwave inside his counter right next to a trash can," wrote Twitter user Andersen Pickard.
"Look at the microwave, absolute madness," Twitter user Bum Chillups wrote.
Fellow sports reporter, Katie Nolan of ESPN asked, "Is that... your microwave there?" in a reply to Bayless' Tweet.
Twitter user, A. Esq. responded to Bayless and Nolan's Tweet writing, "Microwave being there and just a white blank spot where the drawer on the left should be. Fire that interior designer right now."
"That looks hideous, all what was needed was a blank dummy drawer front, and who on earth puts a bin never mind how small that bin is, and it ain't a recycling bin," wrote Twitter user Alan.
Twitter user Senior Tweeter tried to guess what the reason for the "white blank spot" and said, "I think there's also a slide out cutting board, which is among the dumbest and most useless things you can put in your kitchen."
"I slept on it and I'm still angry about the design decision," wrote Twitter user Brian Floyd.
"So many questions about this kitchen," Twitter user John Stewart wrote. "1) Is there a panel missing on the left of the microwave? 2) Why is the counter so narrow? 3) What's going on with the cabinets."
Despite the backlash Bayless received on his kitchen design, this is not the first time he was seen in his kitchen messing with his Cowboys gear.
After the Cowboys loss to the Minnesota Vikings on November 10, Bayless posted a similar video with a caption that rea,d "This was probably an overemotional, overreaction late last night. I just couldn't help myself."
Then on December 15, following the Cowboys' win over the Los Angeles Rams, Bayless posted a video to Twitter, removing his Elliot Jersey from the garbage with a caption reading "Finally, Zeke convinced me today to retrieve his jersey."
The Cowboys' loss to the Eagles on Sunday carries a major impact on the team's chances to make the NFL playoffs. To make the playoffs, the Cowboys must beat the Washington Redskins in Week 17, but also need the Eagles to lose to the New York Giants in their game.