Twitter Ban Gives Media Back the Power Over Trump They Craved | Opinion
President Donald Trump's largest platform to reach the American people was taken away from him last Friday. Having been booted from Twitter, other sites like Facebook, Twitch and Reddit followed with either bans or severe restrictions. The president can no longer speak directly to the American people without going through the media. And that's exactly how left-wing partisan media members want it.
Media members reacted to the social media crackdowns in various ways, mostly reflecting their long-standing hatred for Trump. But few took more pride than CNN, the network that dropped its "non-partisan" news brand for endless, bad-faith Trump criticism the very day in 2016 he was first declared the Republican presidential nominee.
Brian Stelter could barely contain his glee, smiling as he preened, "This is a historic moment where Twitter has stepped in and said no, that world leader, the United States president, is too dangerous to use our platform."
Meanwhile, Jim Acosta delivered the smarmy take that Trump has been "emasculat[ed]" by Twitter:
"...of all the toys that Donald Trump likes to play with, it is his Twitter account that he prides most of all," Acosta said. "Taking it away from him is like an emasculating moment, like when Air Force One [is] taken away from him and his toy is taken away...it is not going to sit well with this president."
But the most instructive response to the news came from CNN political correspondent Abby Phillip via tweet: "Hi, the president can release statements via the White House anytime he wants. Just FYI."
Prior to the Twitter suspension, Trump was able to reach the American people without going through the filters of the media members who loathe him. That has just been taken away, which is just how legacy media always wanted it to be.
For better or worse (often worse, to be sure), the president used Twitter to circumvent the media. Consequently, legacy media hated him for it. They weren't able to reframe his message to suit their various biases.
Instead, the media had to react to the unfiltered message and only then reframe it, in order to go after the president. That didn't just make their jobs more difficult—it made it easier for critics in the White House and in the GOP to shine a spotlight on media bias. Consequently, criticizing some outlets for bad-faith attacks on the administration was so much easier.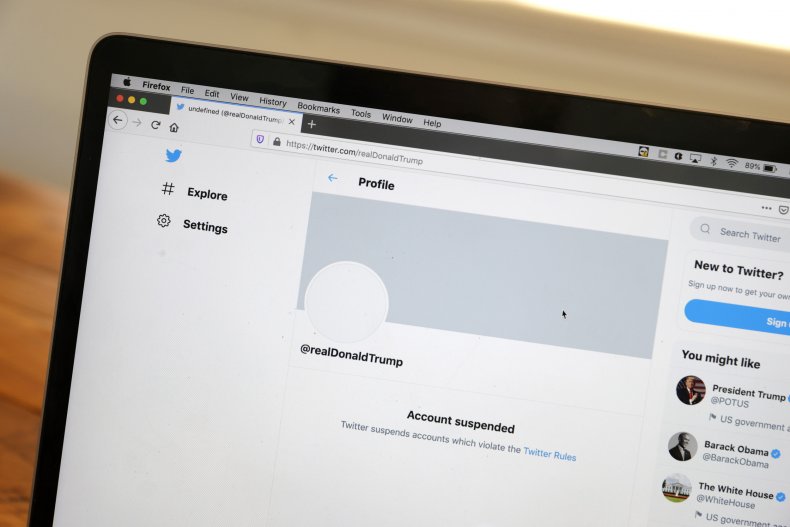 But the direct access Trump had to the American people via social media was also his biggest vulnerability.
Twitter, in particular, made him the most accessible president in history: We always knew what he was thinking at any given moment. And the way Trump communicates his stream of consciousness is, well, hardly presidential.
He is brash and braggadocious. And while that may translate well in small doses, a constant stream of it can seem unhinged. It definitely departed from historical presidential norms.
Trump was always at his best when he was on message and scripted. He actually came off as presidential. His tweets? They could be embarrassing, even if sometimes fun.
But the impulsive president also put too little thought into how he was communicating. He (likely inadvertently) empowered a small group of dangerous, fringe radicals who believed the increasingly insane conspiracies of voter fraud and unbelievable claims that the election would be overturned during a ritual congressional certification of the Electoral College tally. It culminated in a shameful siege on the Capitol that will forever define his presidency.
Either way, the media has now taken back the power Trump had stolen away.
They will pick and choose which messages from Trump make it to their viewers or readers. And it will come with a spin. Press briefings, if Trump foolishly decides to hold them during the short remainder of his term, are unlikely to be seen in full—CNN and MSNBC will likely pull away, claiming it would be dangerous to carry them live.
The media has regained full control. They will predictably declare the world safe again on January 20.
Jason Rantz is a frequent guest on Fox News and is the host of the Jason Rantz Show on KTTH Seattle, heard weekday afternoons. You can subscribe to his podcast here and follow him on Twitter: @jasonrantz.
The views expressed in this article are the writer's own.