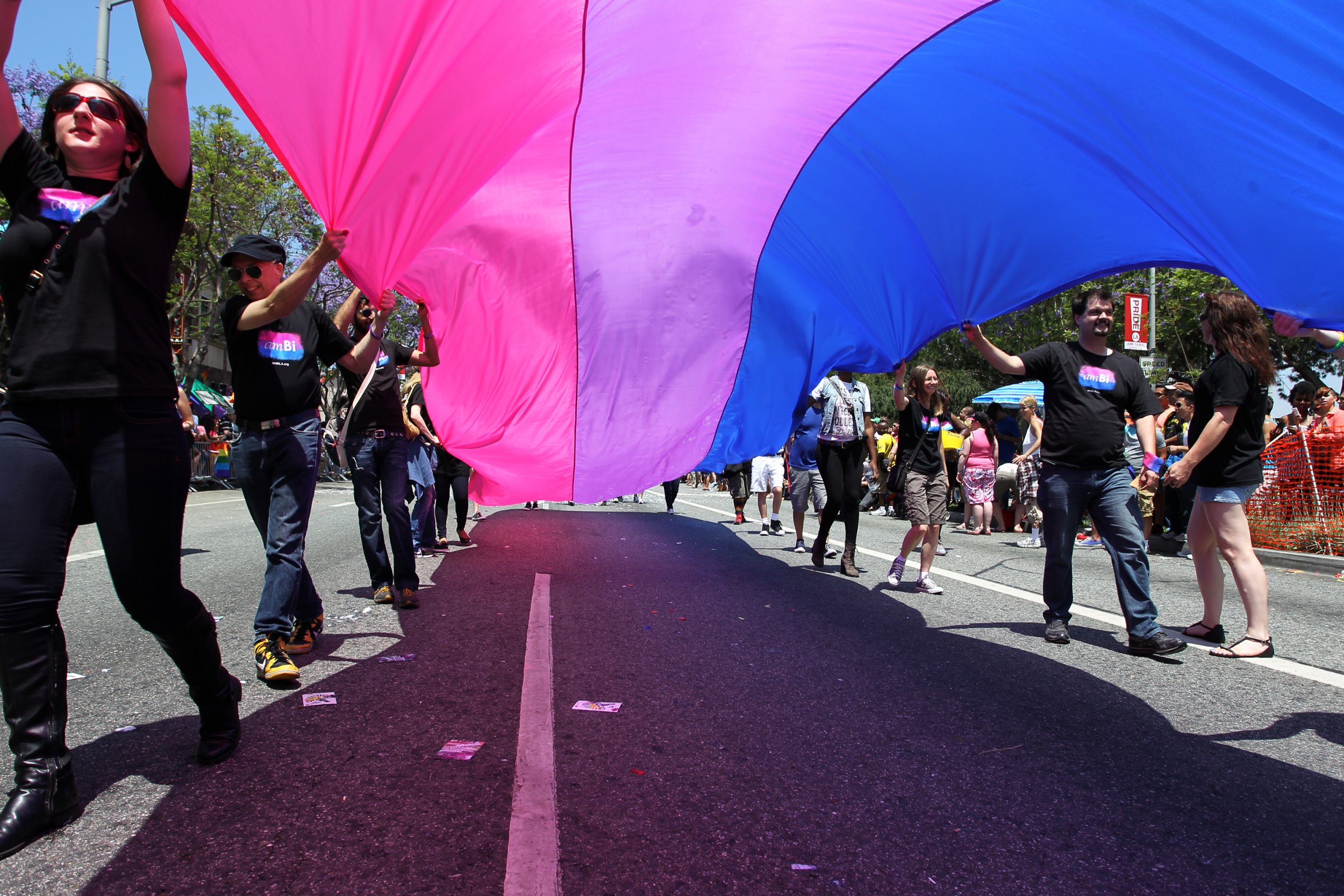 Twitter blocked bisexual photos, videos and news from its search results over the weekend.
When users searched for "bisexual," they were met with a message saying that "no results could be found."
The Human Rights Campaign called out Twitter in a tweet, saying that they were "surprised to see some searches for #bisexual and #gay blocked. We urge you to fix - #LGBTQ visibility matters."
Other Twitter users were just as upset. One user wrote, "twitter: doesnt suspend racists, sexists, ban slurs, deactivate spam accounts
also twitter: blocks #bisexual from showing photos/results"
After Twitter received plenty of heat for the issue, on Sunday evening it cited an "error" on their end and said they were "working quickly" to resolve it.
"We've identified an error with search results for certain terms," Twitter support wrote. "We apologize for this. We're working quickly to resolve & will update soon."
As of Monday afternoon, it was resolved.
But this isn't the first time this has happened. Earlier this year, it assumed people's genders based on their "profile and activity."
Jim Halloran, chief digital officer for GLAAD and former head of global content management at Twitter, criticized his former employer for blocking LGBT content in an interview with Axios.
"This is not the first time innocent LGBTQ content has been wrongfully blocked on Twitter," Halloran told Axios. "Yet each time we see band-aid fixes that ignore the root of the issue. Not only does Twitter need to fix the biases in their code once and for all, but they must do a better job of responding quickly to LGBTQ users."
And it isn't just Twitter either. Early this year, hundreds of thousands of LGBT videos were hidden from YouTube viewers who use the site's restricted mode.
Activists have come out to say this isn't just a small problem of accidentally removing a word: it's cultural erasure.