Twitter Campaign Against ISIS Allows Other Jihadi Groups to Grow Online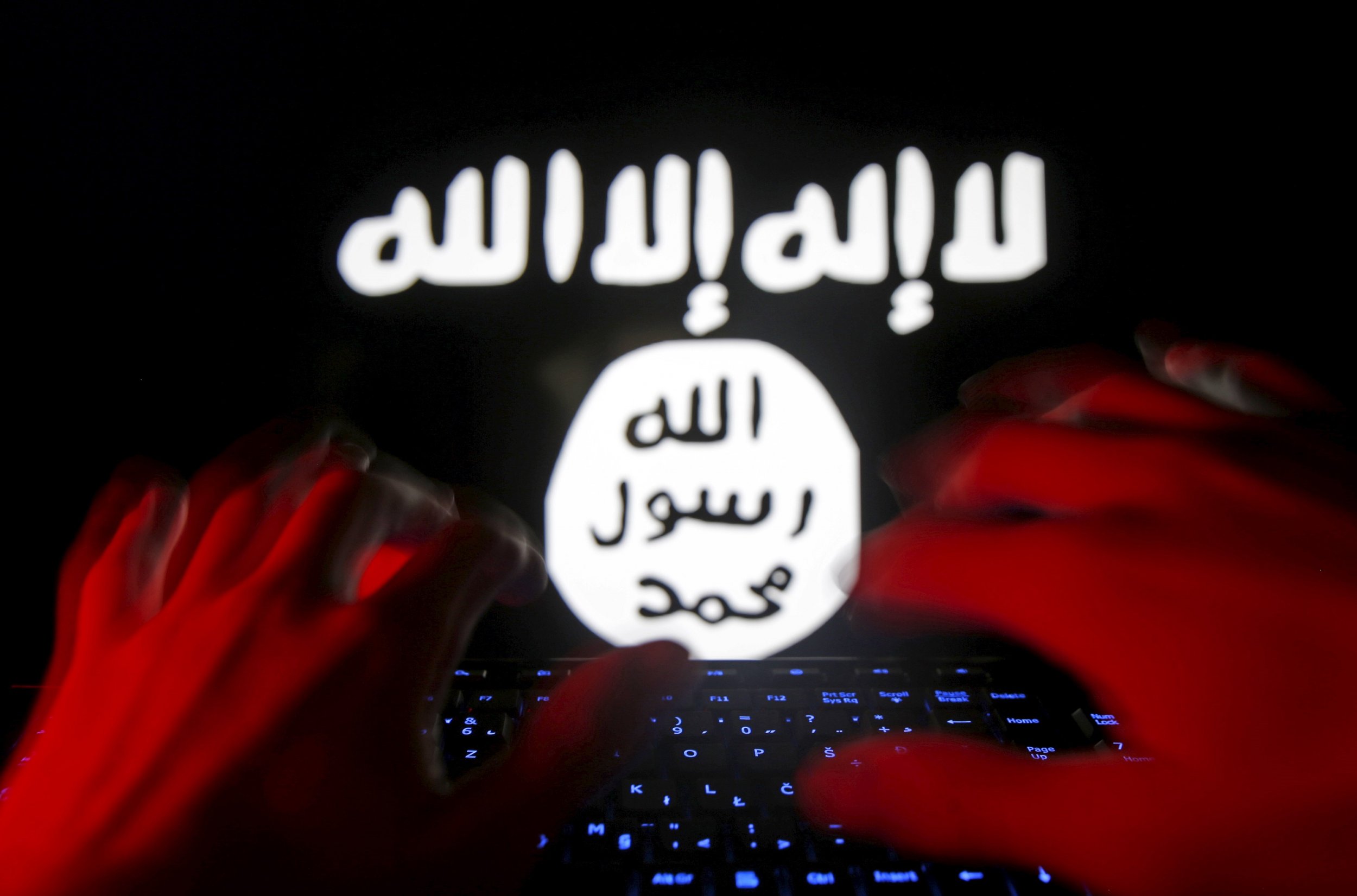 Twitter is making inroads in the battle to prevent the Islamic State militant group and its supporters from using the platform as a mouthpiece, but its single-minded focus on the jihadi group is allowing competing radical Islamists to surpass ISIS and maintain a strong online presence, according to a new report.
Researchers from VOX-Pol, an academic network that includes professionals from Dublin City University and the University of Sussex, said the platform was becoming less effective for ISIS "due to the rapid takedown rate of pro-IS accounts from the site" and "substantial and aggressive disruption," using another acronym for ISIS.
In one example, Twitter removed almost two-thirds of the Twitter accounts posting pro-ISIS content within 17 hours, the report, entitled "Disrupting Daesh, Measuring the Takedown of Online Terrorist Material and Its Impacts," said.
But the focus on ISIS has taken the site's attention off other jihadi groups. "The platform is now a much less conducive environment for the group than it once was," said Maura Conway, VOX-Pol coordinator and professor of international security at Dublin City University. "However, this has enabled other violent jihadi groups to maintain their presence and to continue to spread their message with much less hindrance than that faced by IS."
The report analyzed 722 pro-ISIS accounts, with 57,574 tweets, against 451 accounts supporting "other jihadist groups," with 62,156 tweets.
Other jihadi groups have been able to "send six times as many tweets and follow or 'friend' four times as many accounts and critically gain 13 times as many followers as pro-IS accounts."
Only 1 percent of "other jihadist" accounts faced disruption within five days of opening, while 25 percent of pro-ISIS accounts were "immediately suspended." The time that an account can remain open is important, as it increases the account's reach and allows the messages to be spread to a wider audience.
The social media company publishes a transparency report twice a year. In March, the company announced it suspended almost 377,000 accounts in the second half of 2016 for promoting extremism.
Only 2 percent of the takedowns came as a result of government requests. Seventy-four percent of them came as a result of "internal, proprietary spam-fighting tools." Twitter suspended a total of 636,248 accounts for extremism between August 2015 and December 2016, it said.
ISIS militants and sympathizers have used social media for years to spread their message, as well as reach out to potential supporters and coerce them into joining the group. Many simply create new accounts when their accounts are suspended. The most famous supporters share their account on other platforms and can gain thousands of followers within hours.
Social media companies have come under fire from governments and radicalization experts for a lack of action against extremist content on their platforms. Facebook and Google are now using automated tools to remove extremist content. YouTube also removes extremist content but continues to host sermons of extremist preachers, saying that the content of their speeches does not specifically violate YouTube's terms and conditions.
In one instance, a British attacker, part of the three-man cell who launched an assault on London Bridge in June, killing eight, viewed videos of a radical American preacher known as Ahmad Musa Jibril, who has a significant following online. Many of his videos, filmed from his home in Detroit, remain online.
Jibril preaches a Salafist version of Islam, one of the most conservative strands of the religion and the ideology from which members of ISIS and Al-Qaeda derive their beliefs.
The video-sharing platform tells Newsweek in a statement: "We take our role in combating the spread of extremist material very seriously. YouTube has clear policies prohibiting terrorist recruitment and content intending to incite violence, and we act quickly to remove flagged videos violating these policies. We also terminate accounts run by terrorist organizations or those that repeatedly violate our policies."