Blocking NY Post Hunter Biden Story Was 'Wrong,' Twitter CEO Says
In the wake of significant backlash over Twitter's suppression of a New York Post story about Hunter Biden, CEO Jack Dorsey, called the company's response "wrong."
On Friday morning, Dorsey posted on Twitter that blocking the URL of the story was "wrong" and explained the company updated its policy and enforcement to fix the problem moving forward. The goal, he said, was to add context to the story and now "we have the capabilities to do that."
Twitter came under heavy criticism on Wednesday for preventing people from sharing the Post story that allegedly tied Biden to Hunter's role on the board of Burisma, a Ukrainian energy firm. The story was based on emails allegedly taken from a computer that was left at a repair shop and in one, it said Vadym Pzharskyi, an adviser to the board, had the opportunity to meet the former vice president in 2015.
While some questioned the validity of the story and chalked it up to a political hit job, President Donald Trump capitalized on it as ammunition for assailing Biden as a "corrupt politician." However, hours after the story was published, Twitter users began noticing that they could no longer post the link in a tweet and some complained that they were unable to send it as a private message.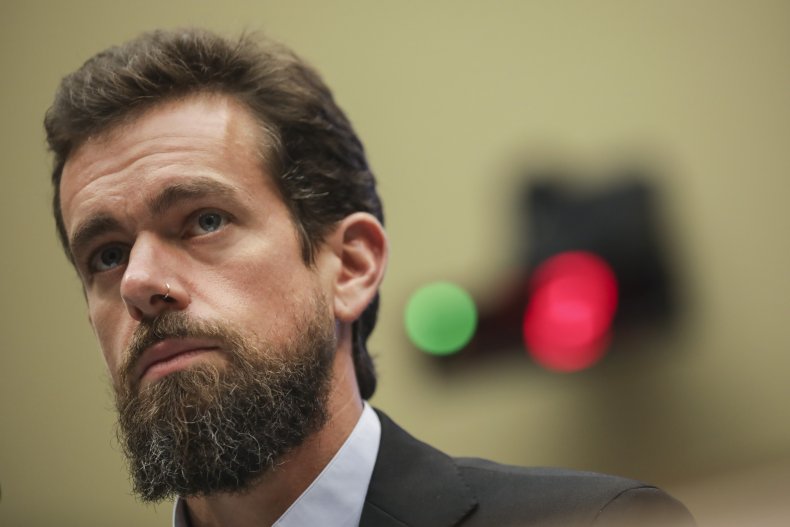 On Wednesday, Twitter said it blocked the article because it contained emails and phone numbers, violating its private information policy, and materials that violated its Hacked Materials Policy. Given the backlash the company received, it said it needed to provide more clarity and context as to why rules are being enforced.
Dorsey echoed the sentiment, writing in a tweet of his own that the company's communication around their actions "was not great" and blocking URL sharing with zero context as to why was "unacceptable."
Twitter updated its Hacked Material Policy and Vijaya Gadde, Twitter's global lead for legal, policy, and trust and safety, explained that moving forward, the company won't remove hacked content unless it's directly shared by hackers or "those acting in concert with them." Instead of blocking links from being shared, the company will label tweets to provide context, as well.
"I'm grateful for everyone who has provided feedback and insights over the past day. Content moderation is incredibly difficult, especially in the critical context of an election," she tweeted. "We are trying to act responsibly & quickly to prevent harms, but we're still learning along the way."
Amid criticism that social media companies were censoring content critical of Democrats, Republican Senators Lindsey Graham, Ted Cruz and Josh Hawley, three members of the Senate Judiciary Committee, called for the CEOS of Twitter and Facebook to testify. The committee will vote on Tuesday on a subpoena for Dorsey to testify on October 23.
"[Dorsey should] come before this committee and the American people and explain why Twitter is abusing their corporate power to silence the press and to cover up allegations of corruption," Cruz told reporters on Thursday.
Newsweek reached out to Twitter for comment but did not receive a response in time for publication.