The chief executive of Twitter, Jack Dorsey, urged Donald Trump to stop "being reactive" to shootings and "evolve our policies" after the president tweeted a response to the YouTube campus incident.
Trump offered his "thoughts and prayers" to everybody involved in the shooting at the YouTube campus by Nasim Najafi Aghdam, a disgruntled video maker who accused the platform of deliberately reducing her views and earnings.
"We can't keep being reactive to this, thinking and praying it won't happen again at our schools, jobs, or our community spots," Dorsey tweeted to Trump. "It's beyond time to evolve our policies."
He then linked to a list of five policy proposals to curb gun violence from the March For Our Lives website.
"This is a simple and reasonable approach, and it won't solve all, but it's a good start," Dorsey said.
Those five proposals, titled "How We Save Lives", include:
1. Fund gun violence research and gun violence prevention/intervention programs.
2. Eliminate absurd restrictions on ATF.
3. Universal background checks.
4. High-capacity magazine ban.
5. Limit firing power on the streets.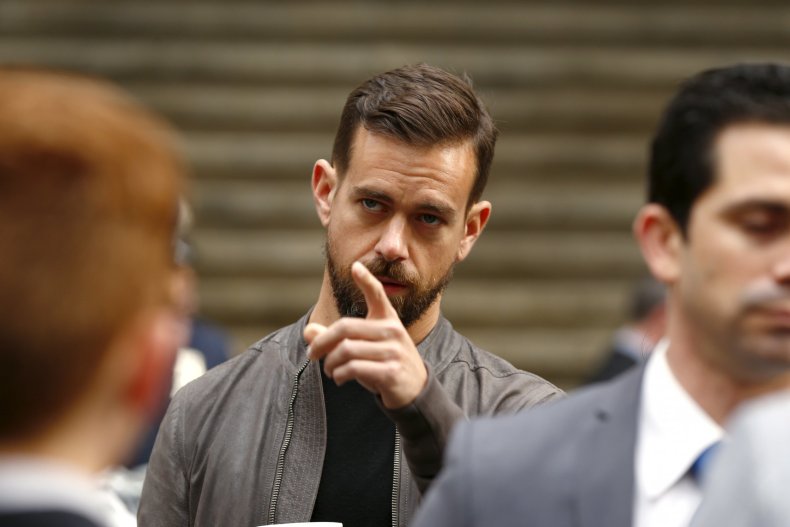 "Was just briefed on the shooting at YouTube's HQ in San Bruno, California," Trump had tweeted. "Our thoughts and prayers are with everybody involved. Thank you to our phenomenal Law Enforcement Officers and First Responders that are currently on the scene."
Aghdam, an animal rights activist in her late 30s who lived in San Diego, shot and injured three people at the YouTube campus on Tuesday April 3 before turning the gun on herself. One person is critically injured, another seriously, with the third described as being in a fair condition.
March For Our Lives is a group set up in the wake of the Florida school shooting on February 14, in which 17 people, many of them students, were shot and killed at Marjory Stoneman Douglas High School in Parkland.
The campaign group, led by survivors of the attack, calls for tougher action on guns to prevent more shootings, or at least limit the potential loss of live in those that do occur.
They successfully organized a millions-strong march across the U.S. in support of their aims on March 24. Around 800,000 marched in Washington D.C. alone.