Twitter Confused Over Trump Unveiling 'LGBTQ for Trump' T-Shirts for Pride Month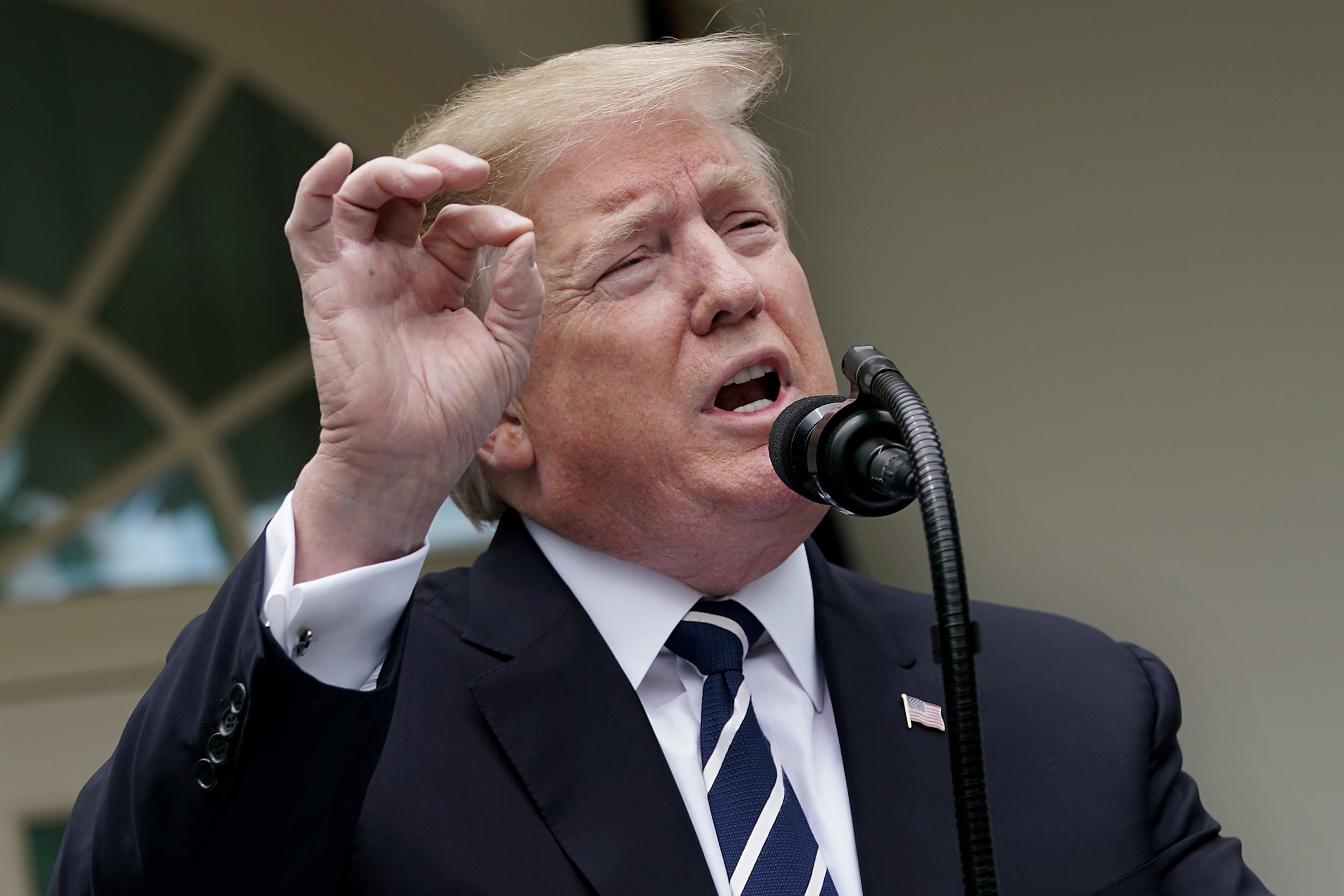 Pride Month is only days away and there will be no shortage of LGBTQ-positive apparel on display. But one particular Pride-targeted shirt sent a shockwave through Twitter Thursday: Official "LGBTQ for Trump" T-shirts from the Trump-Pence campaign.
Critics of the Trump administration were quick to call out what they viewed as hypocrisy on the president's part.
"Trump — who banned trans troops, is against LGBT employment protections, wants ppl to be able to turn away LGBT customers, & is denying citizenship to kids of US gay couples born out of wedlock — is selling LGBTQ for Trump shirts for Pride," Buzzfeed Deputy Editor David Mack tweeted.
"Seriously, who in their right mind would wear this," Twitter user @MarkGarrison1 questioned.
The shirt, described as an "exclusive equality tee," is available in sizes S to 3XL for $24.
On the campaign trail, Trump promised to fight for the LGBTQ community. In July 2016, then-candidate Trump told a crowd of supporters that as president he would "do everything in my power to protect our LGBTQ citizens from the violence and oppression of a hateful foreign ideology [Islamic radicals]."
The real estate mogul tried to convince the crowd he would do more to protect the rights of this community than Hillary Clinton, and told the Washington Post that "people are people to me, and everyone should be protected."
But once Trump took office, his administration removed information about LGBT rights from the White House website, ended certain protections for transgender schoolchildren and issued a ban on transgender people serving in the military. The Trump White House ignored World AIDS Day, and his budget proposed a cut to funding for AIDS and HIV research. Most recently, a Trump administration proposal could allow federally-funded homeless shelters to deny services to transgender individuals.
"This is a heartless attack on some of the most vulnerable people in our society," Mara Keisling, executive director of the National Center for Transgender Equality, said in a statement to USA Today Wednesday. "The programs impacted by this rule are life-saving for transgender people, particularly youth rejected by their families, and a lack of stable housing fuels the violence and abuse that takes the lives of many transgender people of color across the country."
"When shelters are allowed to turn transgender people away — a policy that is sanctioned by a government that continues to push the lie that the mere existence of trans people threatens the privacy and safety of others — deadly violence against the trans community on the streets will rise," said Ian Thompson, a senior legislative representative for the union.