Twitter Crop Change Sparks Wave of Doug Dimmadome Hat Memes
Fairly OddParents fans may have noticed one of the cartoon's characters trending on Twitter today.
And no, it's not because there's a live-action remake or reboot of the much-loved Nickelodeon show. It's because Twitter has updated its photo cropping rules, sparking a wave of Doug Dimmadome memes.
Who on Earth is Doug Dimmadome? Well, a character from Fairly OddParents, he is the owner of the Dimmsdale Dimmadome and is easily recognizable for his Texan drawl and garb and his ridiculously tall 10-gallon hat.
So what does this have to do with Twitter's photo cropping tools getting an update?
The social media company rolled out bigger images and cropping control on iOS and Android this week, making a significant change to the way images are displayed on the platform.
So now, standard aspect ratio images (16:9 and 4:3) will display in full without any cropping.
"Today's launch is a direct result of the feedback people shared with us last year that the way our algorithm cropped images wasn't equitable," Twitter spokesperson Lauren Alexander said, via Tech Crunch.
One consequence of Twitter improving image previews is that the "open for a surprise" memes may be on their way out.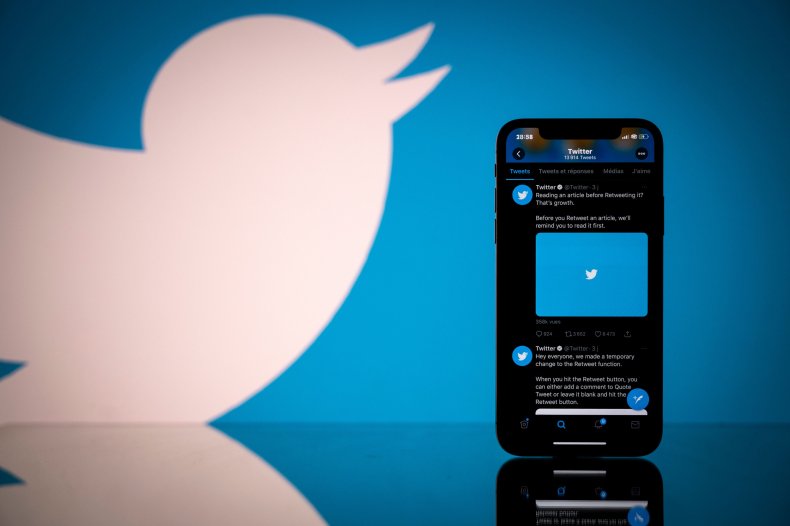 The changes have seen users of the platform celebrate through the medium of Doug Dimmadome memes—leading to the fairly obscure character trending on the site.
One Twitter user summed it up, tweeting: "There are 2 kinds of people when they heard about Twitter not having the crop:
"A) People reposting their more vertical art so the crop can't mess with it
"B) People posting Doug Dimmadome-esque memes to test the limits of new Twitter (spoiler: it doesn't show everything)."
While another joked: "Since Twitter crop is gone, here's Doug Dimmadome, owner of the Dimmsdale Dimmadome."
"What was the point of getting rid of the Twitter crop if we still can't see the top of Doug Dimmadome owner of Dimsale Dimmadome's hat?" asked another.
"No more Twitter crop? Okay here's Doug Dimmadome's hat," said another.
Another added: "Not even twitter can contain Doug Dimmadome, owner of the Dimmsdale Dimmadome."
The change also led to Twitter users posting larger photos along with the hashtag #RIPTwitterCrop.
The new feature is particularly good news for artists and photographers who promote their work on Twitter.
"Today is such a good day for artists and photographers on here with the no crop. Finally we can see the whole beauty #riptwittercrop," reads one tweet.
While another added: "Can finally post my full size photos #riptwittercrop."