Twitter Employees React to Elon Musk's Boardroom Massacre
There's a sense of surprise, as well as solidarity, among Twitter employees on Thursday, after reports that the company's new boss Elon Musk has already started cleaning up house, firing top executives including CEO Parag Agrawal.
Haraldur Thorleifsson, who leads Twitter's 0→1 Team, reacted to the news, writing on the platform that he had no idea of what the new "Chief Twit"—a title which Musk has assigned to himself on his Twitter's bio—was doing.
"Reporters asking me what's happening and I'm just no, you tell me what's happening," he wrote.
Twitter's Global Head of Partners Lara Cohen, who on April 4 had commented on the Tesla CEO's $44 billion bid to buy the company welcoming "our new overlord," wrote rather cryptically: "I love my colleagues so much."
Fellow employee Allie Hemans replied saying she shared the same love for Twitter staff. "These people make this place special," she wrote in a previous post on Thursday night. "We don't know what the future will hold, but what I do know is that we have each other."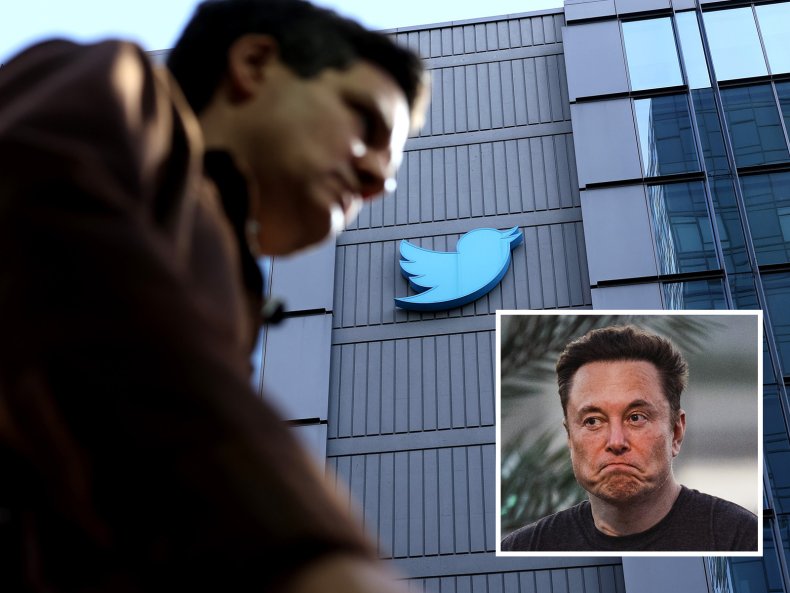 Most Twitter employees are staying quiet on the platform or have not yet commented on the latest moves of their new chief. According to an internal memo cited by several media outlets, Musk is expected to speak to employees directly on Friday.
Musk finally became Twitter's new owner on Thursday night, after months of U-turns and lawsuits during the acquisition process which officially started in March.
On March 14, Musk bought a 9.2 percent stake in the company, becoming Twitter's biggest shareholder, as confirmed by a SEC filing two weeks later. He was then offered a seat on the company's board, which he initially accepted before changing his mind. A few days later Musk offered to buy the company for $54.20 a share, an offer which, for the sake of shareholders, Twitter could not ignore.
But a month after Twitter accepted the deal, to the dismay of many of the app users and the enthusiasm of just as many others, Musk tried to walk away from his offer, saying the number of fake accounts and bots on Twitter had been underestimated by the company and that had led him to overvalue the company.
In the summer, Twitter sued Musk for reneging his contract. The billionaire was given a choice by a court to either complete his deal or face a legal battle he was likely to lose. With today as the deadline to take his decision, Musk chose to take over Twitter.
"The bird is freed," tweeted Musk early on Friday as he announced to the app's users that he has completed his takeover of the company.
Reports followed that Musk has fired chief executive Parag Agrawal, chief financial officer Ned Segal and legal affairs and policy chief Vijaya Gadde, whom he accuses of misleading him.
Agrawal and Segal, who were in Twitter's San Francisco headquarters, were escorted out of the building when the deal was closed, Reuters reported.
Biz Stone, who co-founded Twitter with Jack Dorsey, wrote a post on the platform thanking the three for their "collective contribution to Twitter," describing them as "massive talents, all, and beautiful humans each!"
His words were echoed by another staff member, head of social impact Karl Robillard.
"There are no words to describe the gratitude and respect I feel for@nedsegal ,@vijaya, and @paraga. They are, simply put, the best of the best. [red heart emoji]," Robillard wrote.
The firing of Twitter's top executives follows reports that Musk would fire 75 percent of staff after taking over the company to pay down the company's debt. Both Twitter and Musk later denied the claims, saying that the job cuts won't be as severe.