Twitter Erupts Over 'Fortnite' Placing MLK Tribute in Video Game
Twitter users reacted to a new Fortnite collaboration on Thursday after the video game announced it was releasing a new gaming experience featuring Dr. Martin Luther King, Jr.
Members of Fortnite's Creative Community have developed a new immersive journey called March Through Time, which allows players to watch King's iconic "I Have a Dream" speech in its entirety. The new feature was created to help players explore pivotal moments from the Civil Rights Movement.
In the game, players will be transported nearly 60 years back in time to a re-imagined Washington, D.C. where they can witness the speech from the Lincoln Memorial and the United States National Mall.
There will also be quests to be completed with other players, which "should bring an important reminder that relates to Dr. King's speech: We move forward when we work together," according to a press release.
But the in-game tribute to King had users both confused and upset, with some arguing that it isn't the way the Nobel Peace Prize recipient would want to be remembered.
"Imagine fighting for your own life for equality, getting assassinated, and then now your legacy will be a bunch of kids calling you "That guy from Fortnite,'" one user tweeted. "Disrespectful if you ask me."
"[F]ortnite now has more material on MLK Jr. than most southern state textbooks," another user wrote.
Others called out Fortnite for collaborating on a project involving King's image, arguing that he shouldn't be portrayed in a game where violence is a main theme.
"BRO WHAT!? Tell me who thought honoring MLK in a game where you shoot people was a good idea?" a Twitter user said.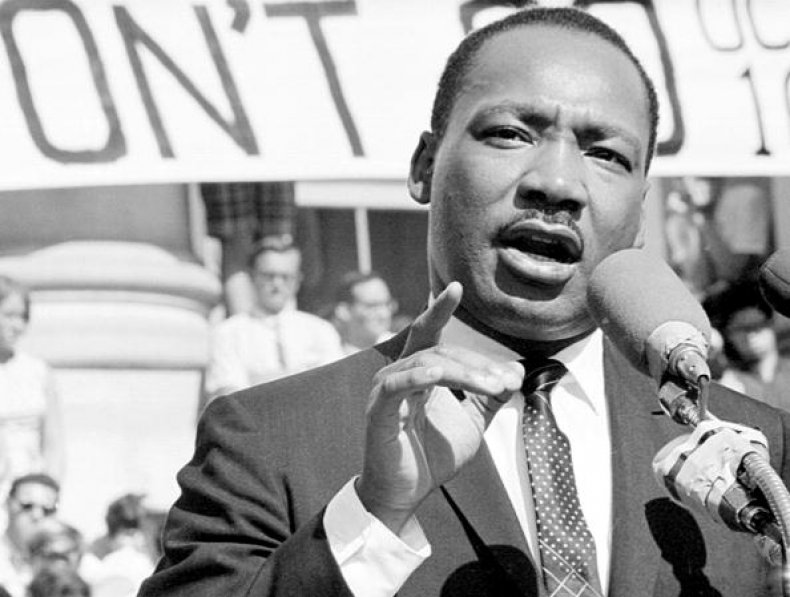 Epic Games, Fortnite's developer, has said that they hoped the new experience would encourage users to "have meaningful discussions not only in the classroom, but in their personal lives as well."
"Civil Rights is a struggle we still fight for to this day, and it has benefited from the collective efforts of millions of people around the world," the company said in a press release. "We hope the March Through Time experience inspires the community to promote mutual respect and empathy towards all people no matter their race, religion, or orientation."
Some users were supportive of the project, saying any effort to share King's lessons would help educate children on the Civil Rights Movement, but warned that hate groups could hurt the goal of the experience.
"I am cautiously optimistic this will be handled with care and done in a respectful way BUT I am also very concerned hate groups and griefers will ruin this effort," one user said on Twitter. "We need more education of black history and gaming if used properly can be a tool to do it."
The year-long gaming experience was created in partnership with TIME Studios, which inspired the new release by its project The March, which brought King's speech to virtual reality for the first time this year.
Contributions were also made by King's Estate, the DuSable Museum of African American History and American Family Insurance.
Update 8/26/2021 - 4:58 p.m. ET The story's headline was updated to specify that King appears in the game for portions involving his 1963 speech and not as a playable character.