Twitter and Facebook Shut Down Anti-Muslim Posts by Far-right Party in Germany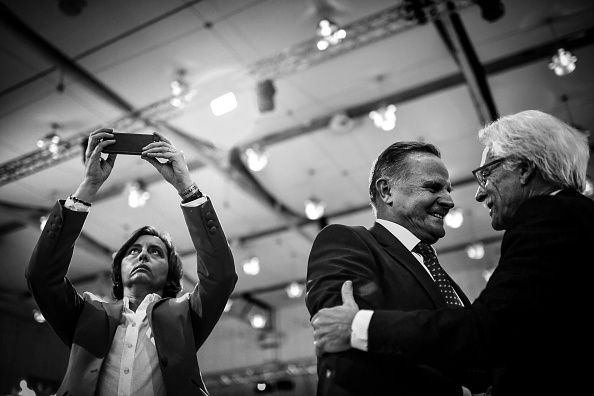 Germany's far-right political party Alternative for Germany (AFD) is accusing the government of censorship after a new hate speech law led to some of its anti-Islamic social media posts vanishing.
Beatrix von Storch, AFD's deputy leader, took to Facebook Monday to complain that her Twitter account had been temporarily locked and her tweets deleted. The politician had tweeted that police in Cologne were pandering to "gang-raping hordes" of Muslim men because the force tweeted a New Year's message in Arabic. She later re-posted the message on Facebook, where it was also taken down.
"What the hell is happening in this country? Why is an official police site tweeting in Arabic? Do you think it is to appease the barbaric, gang-raping hordes of Muslim men?" von Storch wrote.
The message was deemed inappropriate in the context of a German law passed last year that requires social media platforms to remove hate speech within 24 hours. The law went into effect Monday, and Germany can now fine any social media company that does not remove posts with messages violating that law.
The removal of von Storch's posts appeared to be the first high-profile case under the law. Police have also filed a complaint against von Storch for incitement, but it is unclear whether prosecutors will follow through with an official inquiry.
In response, members of AFD complained that the law mimics the oppression East Germans faced under communism.
"I urge every single user of social media to defend themselves against such oppression and to publish the deleted comments over and over again," AFD co-chairman Alexander Gauland said in a statement Tuesday.
Some technology companies and free speech advocates agree with AFD. Tech companies have criticized the German law for requiring them to make decisions they believe should be left to a judge. A report released in May by the Organization for Security and Cooperation in Europe said the law may block free speech.
The far-right, xenophobic AFD rose to prominence in Germany during the refugee crisis that saw Germany take in over a million refugees from majority-Muslim countries. The party entered parliament for the first time last year with almost 13 percent of the country's national vote.
The party is known for making racist and inflammatory comments, and its campaign for Parliament focused almost entirely on anti-Islam and anti-migration messages. Critics of the party have said its rhetoric mimics that of the Nazis, despite the fact that Germany today has very strict laws controlling hate speech.
In August, for example, Gauland said that Germany's integration minister Aydan Ozoguz, who was born in Germany but is of Turkish descent, should be "disposed of" in Turkey.