Twitter Announced Fleets and Users Let Them Know About Another 'Fleet'
This morning, Twitter excitedly announced its new service of tweets that disappear after 24 hours, called Fleets. What they likely didn't anticipate was how many users would soon flood Twitter with posts pointing out the name is shared by a company that sells a very popular line of laxative enemas.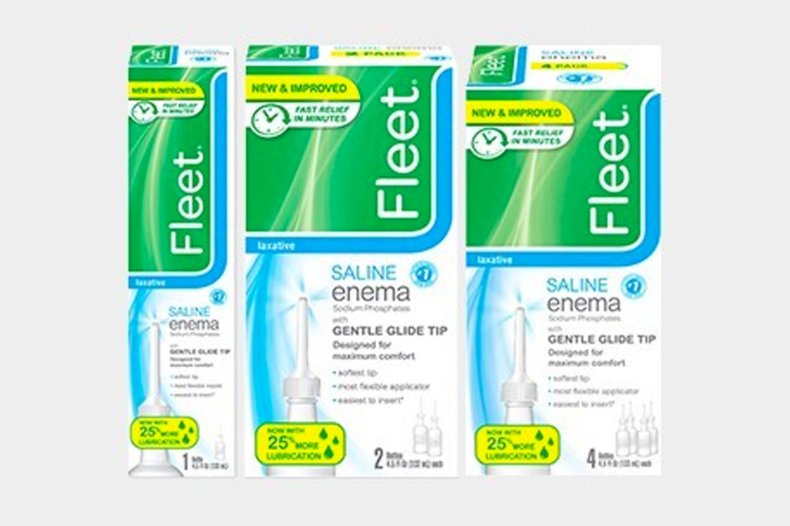 Fleet sells a whole line of different forms of laxatives, including suppositories, but its best-selling and original product is Fleet Enema, a saline laxative that the company's website claims "provides reliable relief from occasional constipation without pain or spasm."
Meanwhile, Twitter Fleets are also meant to be painless for users, though really just those prone to anxiety. The "fleeting tweets" disappear after 24 hours, similar to Stories on Facebook and Instagram, and is meant to appeal to those who feel too timid to share their thoughts on social media for the world to see days after posting. For added interest to really hesitant users, Fleets also don't allow likes, retweets or public replies. In addition to shy/cautious users, the service is marketed to people who don't wish to clog up their Twitter accounts with constant updates of sports scores, live-tracking of reality shows, etc.
Naturally, the always on-top-of-things Twitter users quickly made the name connection after Fleets debuted on the social media platform on Tuesday morning.
The user below was one of many who attempted to make a pun out of "enema."
When noticing that people were disparaging the Twitter service, one writer pretended as though she was unaware that there's another product aside from the enema brand with the "Fleet" name.
One user made another Fleet connection... Fleet Week, the tradition of active military ships recently deployed in overseas operations docking in a variety of major cities for one week.
The thread name alone was enough to have many confused, while others fessed up to fits of giggles.
Another user joked that he thought Twitter was offering a different type of tailored service.
Though the company may not have foreseen such a widespread reaction to the name association, it should be noted that people at Twitter were aware of the commonality. (Surely, they also would have learned as much when they copyrighted the term.) Back when they announced the testing of Fleets in March in foreign countries (beginning in Brazil), some messages asked if they were aware of the enema brand.
The communications departed offered a humorous reply affirming they knew of the shared names.
For those wishing to have a little primer on how to use Fleets—the Twitter service, that is—here is a video the company released this morning: