Twitter Has Flagged More than 90 Trump Tweets as Misleading since the Election
Twitter has flagged more than 90 election-related tweets posted on President Donald Trump's Twitter account as misleading between Election Day and Wednesday morning.
The social media platform also flagged more than 20 election-related posts that the president retweeted as potentially misleading since November 3.
Twitter has applied six different labels to Trump's tweets and retweets, depending on their content. The most common flag applied to the president's tweets addresses allegations of voter fraud. The label, which was applied to at least 66 of Trump's tweets and more than 20 of his retweets by Wednesday morning, read, "This claim about election fraud is disputed."
Seven of the president's tweets over the last two weeks have also been flagged with a label that read, "Multiple sources called this election differently." These labels have been applied to posts in which the president claimed victory in the national race, which was called for President-elect Joe Biden. Before most major news networks named Biden the winner, Twitter flagged three of Trump's victory-declaring tweets with a label that read, "Official sources may not have called this race when this was Tweeted."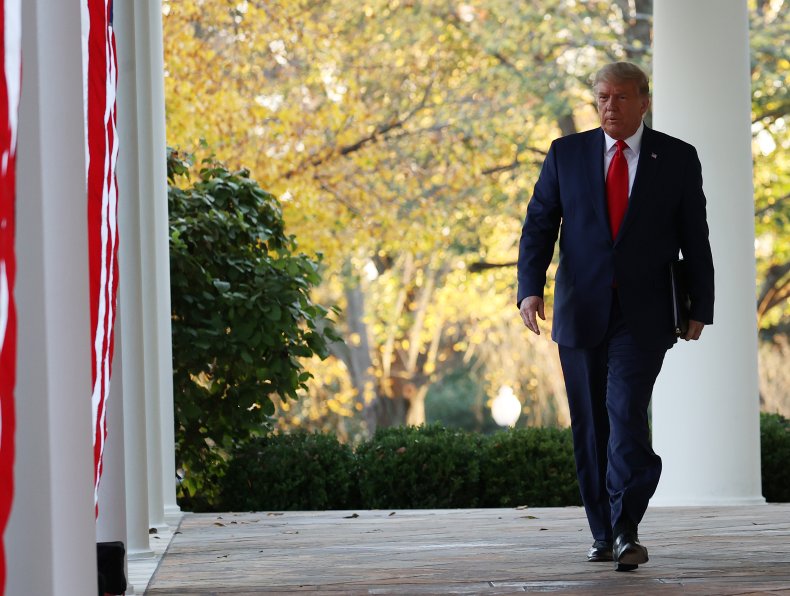 As states continued counting ballots in the days immediately following the election, Twitter also flagged seven of Trump's tweets and retweets with messages that provided users with information regarding election security efforts and mail-in voting.
While most of the labels Twitter applied to Trump's tweets appeared as a flag directly beneath the text, link or video clip included in the tweet, one label required users to click through in order to read the tweet's content. This label, which read, "Some of the content shared in this Tweet is disputed and might be misleading about an election or other civic process," also linked to election information and was applied to 15 of Trump's tweets and one post that he retweeted from another account since Election Day. Twitter also added this label to one tweet he posted on Election Day.
Though several media outlets called the presidential race for Biden on November 7, Trump has not yet conceded the race. Instead, his campaign launched multiple lawsuits in key battleground states as Trump and several of his administration officials raised allegations of widespread voter fraud, which have been widely debunked.
In lieu of the onslaught of voter fraud allegations, most of the flags Twitter applied in recent days to Trump's tweets alerted users that the allegations were in dispute. The labels are hyperlinked to a feed that includes the latest election information that is specifically related to the content of any given tweet. A review of Trump's Twitter feed showed that Twitter applied at least eight of those labels to the president's tweets on Wednesday morning alone.
Twitter's use of such labels has been controversial throughout the election cycle. During a Tuesday hearing with the Senate Committee on the Judiciary, some Republican senators on the committee expressed frustration to Twitter CEO Jack Dorsey about how they believed his company was applying misinformation labels more to tweets posted by conservatives than it was to liberals' tweets. Meanwhile, Democrats on the committee questioned whether Twitter was doing enough to combat the spread of misinformation at a time when the sitting president has told his supporters that the election was "rigged" and has been "stolen" by the Democrats.
According to Dorsey, Twitter applied flags to more than 300,000 election-related tweets between October 27 and November 11.
Newsweek reached out to Trump's campaign for comment but did not receive a response in time for publication.