Twitter Gets #YachtCocaineProstitutes Trending to Mock Republican Devin Nunes After He Files Lawsuit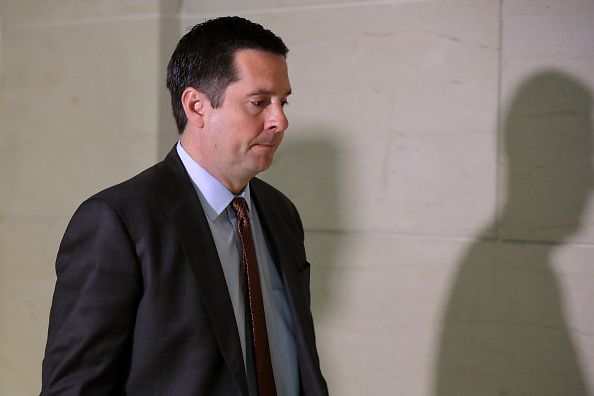 California Representative Devin Nunes is being mocked on Twitter after filing a $150 million lawsuit over a May 2018 story featuring the headline: "A yacht, cocaine, prostitutes: Winery partly owned by Nunes sued after fundraiser event."
The article detailed a lawsuit by a former female employee of Alpha Omega, a Napa Valley winery, in which Nunes is an investor. The employee alleged that while working for the winery during a charity cruise she saw some of the guests using cocaine and procuring sex workers, some of whom were underage. Nunes was not apparently on the cruise or knew it was happening.
As a result of Monday's lawsuit against The Fresno Bee, the McClatchy Company and others, the hashtag #YachtCocaineProstitutes began trending on the social media platform on Tuesday.
In the court filing, Nunes alleged that one of the newspaper's reporters conspired with a political operative to derail his oversight work into the Hillary Clinton campaign and Russian election meddling.
"Throughout 2018, McClatchy and its reporter, MacKenzie Mays, acting in concert with a Virginia political operative and her handlers, schemed to defame Plaintiff and destroy his reputation," the document reads.
The same day the story was published, Mays tweeted a link to the article. In her post, she wrote: "A woman who worked for the winery (listed as a primary asset of Devin Nunes') sued after she said she was stranded on a yacht with it's top investors who were using cocaine and underage sex workers. The cruise was auctioned off as party of a charity event."
In his complaint, Nunes said that the reporter "chose to emphasize the words 'woman,' 'Devin' and 'cocaine' in her tweet to defame him and "injure his reputation." However, there is no emphasis of particular words in the original tweet, and it appears a screenshot of the tweet that contains bolded words stems from how Twitter's search function operates.
Ironically, Nunes's lawsuit has only caused the story to become popular again—prompting the elevation of the hashtag #YachtCocaineProstitutes.
Scott Dworkin, the co-founder of the Democratic Coalition, wrote on Twitter that the hashtag should "be the new motto for the Republican Party. It fits."
Comedian and actor Patton Oswalt tweeted on Tuesday that "I know why #YachtCocaineProstitutes is trending and I appreciate the sentiment but me and @MeredthSalenger's wedding vows are between us and shouldn't be a hashtag."
Television producer Andy Lassner wrote that Twitter users shouldn't use the hashtag in reference to Nunes because "he does not like it." The social media post now has over 19,000 likes and 9,000 retweets, spurring it on even further.
On Monday night, Nunes told Fox News host Sean Hannity that McClatchy needs to retract everything they said against him and that they "need to come clean with the American people."
"Retract all of their fake news stories. This is part of the broader clean-up. Remember, a few weeks ago, I filed against Twitter, they're censoring conservatives. McClatchy is one of the worst offenders of this. But we're coming after the rest of them. I think people are beginning to wake up now, I'm serious, I'm coming to clean up the mess," he said.
According to The New York Times, McClatchy responded to Nunes' lawsuit by calling it "wholly without merit." The company added that they fully "stand behind the strong reporting of The Fresno Bee."