Twitter Is Left-leaning but Does Not Censor Based on Politics: Jack Dorsey
Amid complaints that social media is discriminating against conservative voices, Twitter CEO Jack Dorsey admitted this week that his company is "left-leaning."
But that doesn't mean it has acts on its bias or enforces bans based on on politics—as Donald Trump has suggested—Dorsey told CNN in an interview which aired Saturday. The platform, which was recently criticized for being slow to ban conspiracy theorist Alex Jones, is frequently accused of covertly silencing accounts, a process commonly known as "shadow banning."
"We do not look at content with regards to political viewpoint or ideology, we look at behavior," the 41-year-old billionaire technologist told host Brian Stelter this week.
"We use that behavior as a signal to add to relevance," he continued. "We need to constantly show that we are not adding our own bias, we I fully admit is left, is more left-leaning, and I think it's important to articulate our bias and to share it with people so that people understand us. But we need to remove all bias from how we act, and our policies and our enforcement."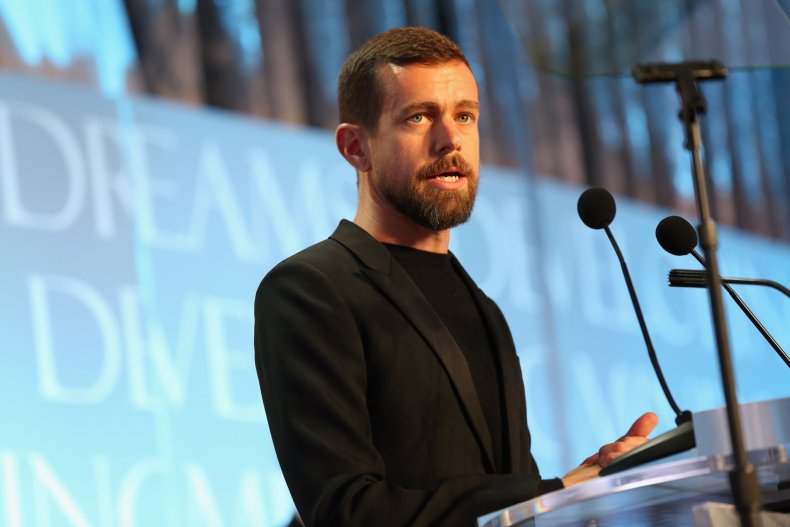 The same day, Trump used his own Twitter profile to vent about alleged Republican censorship. He lashed out at some U.S.-based news outlets for, he claimed, spreading false news stories.
He wrote: "Social Media is totally discriminating against Republican/Conservative voices. Speaking loudly and clearly for the Trump Administration, we won't let that happen. They are closing down the opinions of many people on the RIGHT, while at the same time doing nothing to others.
"Censorship is a very dangerous thing & absolutely impossible to police," he added. "If you are weeding out Fake News, there is nothing so Fake as CNN & MSNBC, & yet I do not ask that their sick behavior be removed. I get used to it and watch with a grain of salt, or don't watch at all."
In July, Trump said he would "look into" the process of shadow banning, branding it an "illegal practice." Twitter has repeatedly denied using such a tactic—but its exact policies are murky on the matter. "We do not shadow ban," the platform said in a blog post at the time.
"You are always able to see the tweets from accounts you follow (although you may have to do more work to find them, like go directly to their profile)," it continued. "And we certainly don't shadow ban based on political viewpoints or ideology. We do rank tweets and search results."