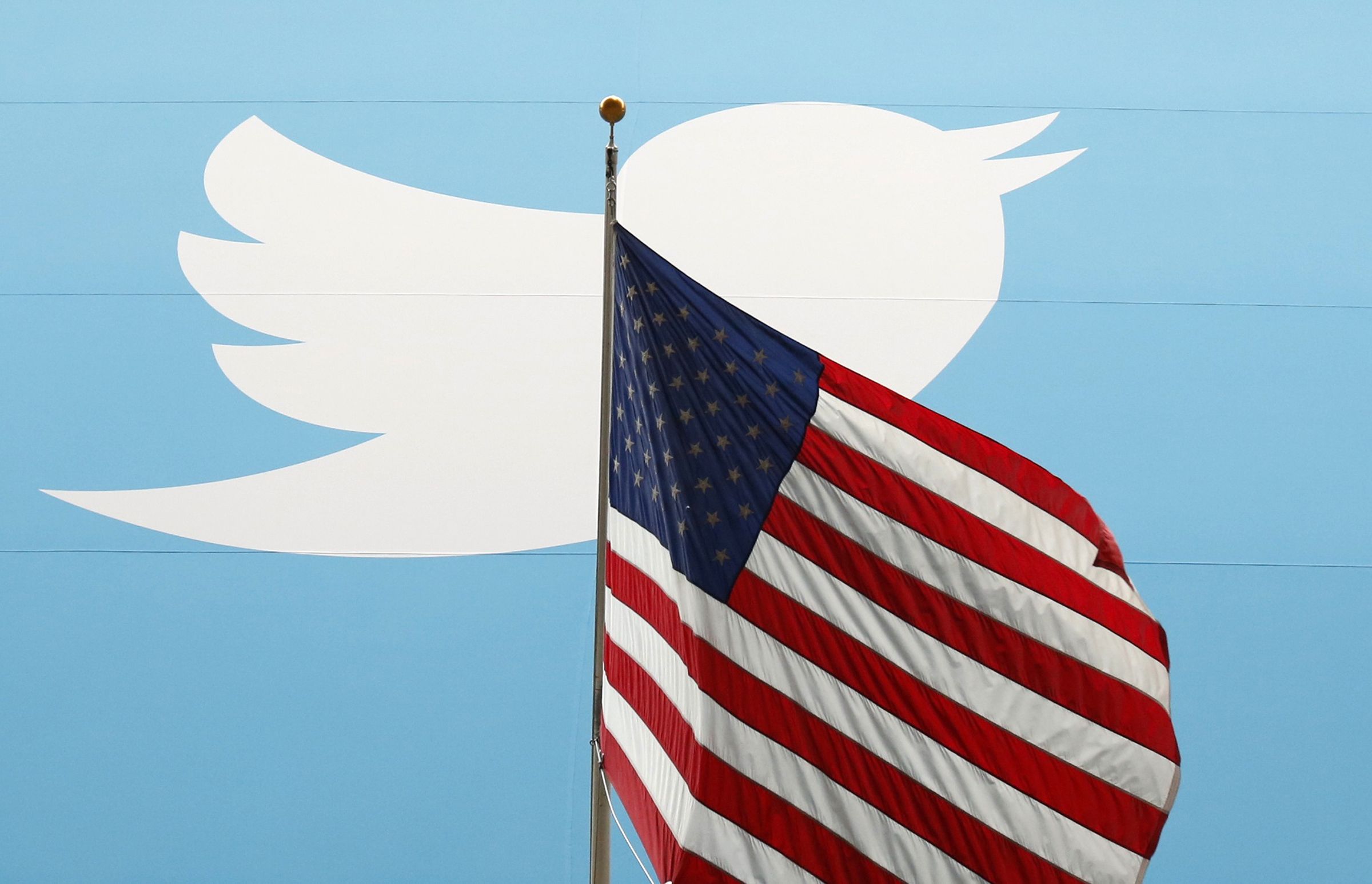 Donald Trump supporters on Twitter using the #ReleaseTheMemo hashtag—which Democrats say is linked to Russian propaganda—are livid after being locked out of their accounts.
In a letter addressed to the CEOs of Twitter and Facebook, two Democrats in the thick of congressional probes into Russian interference in the 2016 election asked for the "companies' urgent assistance" to "conduct an in-depth forensic examination" of a social media campaign promoting the #ReleaseTheMemo hashtag.
The social media campaign began late last week after a memo written by Representative Devin Nunes, the Republican chairman of the House Intelligence Committee, began circulating in Congress. The document reportedly contains evidence the Obama administration abused the Foreign Intelligence Surveillance Act. The Democrats called it a "partisan" document that "selectively distorts highly classified information."
Last March, Nunes stepped away from heading his committee's Russia investigation after an ethics investigation was launched into his conduct following accusations he released classified information in an effort to protect the White House. He was cleared of any wrongdoing last month.
Trump supporters say their calls for the memo to be released publicly using the #ReleaseTheMemo hashtag are being stifled online.
"TWITTER are locking accounts that participated in #RELEASETHEMEMO. I was locked out!" an anonymous user with the alias HRCKilledSethRich posted last weekend on Reddit in a subgroup called The_Donald
Related: Trump supporters are angry after warnings from Twitter about Russian interference through trolls
The subforum is made up of a diverse group of Trump supporters, but it is also frequented by members of the so-called alt-right, a loose group of nationalists, white supremacists and conspiracy theorists that rose to prominence during the 2016 election for their fervent support of Trump.
Several other posts in the forum commented on the lockout some users faced after using the #ReleaseTheMemo hashtag and pointed out Twitter's recent efforts to alert its users to Russia's propaganda campaign against Americans.
"Twitter has locked me out of my account for voicing my opinion. I am actually livid right now," user DontCareJustDont posted last weekend.
"The fact that Twitter thinks I'm a bot because they've just deemed a certain point of view bot related is inextricably fascist," DontCareJustDont added, referring to automated social media accounts, or "bots," used by the Kremlin to amplify its messages online.
"They've been working overtime today trying to shut down #ReleaseTheMemo," user PattonOsswaltsucks responded, referring to Twitter.
Speaking to Newsweek, a Twitter spokesperson said, "As noted in our Terms of Service, we may take action to require users to confirm their identity if we notice an account is behaving unusually, to ensure it has not been compromised."
The Twitter accounts were not locked because they were suspected to be Russian but because a number of accounts displayed unusual activity that suggested they could be automated accounts, Newsweek has learned. The social media company will lock accounts flagged for unusual activity, but genuine users are able to unlock their profiles with a simple identity verification to prove they are a real person.
Prominent Twitter accounts tweeted about the #ReleaseTheMemo campaign, including WikiLeaks, Donald Trump Jr. and Republican Representative Steve King.
In their letter Tuesday, Democrats cited reports that indicate the campaign may be part of Russian interference efforts and called on Twitter and Facebook to investigate more closely.
According to the German Marshall Fund of the United States (GMF), a nonpartisan American policy think tank funded in part by NATO, BP, Deloitte, Chevron and the Bank of America Foundation, the #ReleaseTheMemo hashtag is trending among 600 Twitter accounts the group's Hamilton 68 dashboard has linked to Russian interference.
Those accounts "were selected for their clear connection to Russian influence, but not all of the accounts are directly controlled by Russia," GMF's methodology explains. "The method is focused on understanding the behavior of the aggregate network rather than the behavior of individual users."
Yet without full access to Twitter's data, which GMF does not have, it's very difficult to identify which accounts are or aren't tied to Russia misinformation efforts.
WikiLeaks's Julian Assange attacked GMF's Hamilton 68 dashboard last week in a tweet, calling it "propaganda" in its own right.
Twitter released data last week showing it has identified 3,814 accounts linked to Russia's misinformation campaign and 50,258 automated accounts to amplify those messages.
Early this month, a Senate Foreign Relations Committee minority report warned that Russian interference efforts are ongoing and should be expected in this year's midterm elections.
If reports based on GMF data "are accurate," Democrats wrote Tuesday, "we are witnessing an ongoing attack by the Russian government through Kremlin-linked social media actors directly acting to intervene and influence our democratic process."