Twitter to Meet With Biden Transition Team on Transfer of Social Media Accounts From Trump Admin
Twitter said that it will meet with the Biden-Harris transition team in the coming months to transfer social media accounts from President Donald Trump to the new administration, regardless of whether or not Trump concedes the race.
The company confirmed to Newsweek on Saturday that President-elect Joe Biden will receive the @POTUS Twitter handle as soon as he is inaugurated into the White House in January.
"Twitter is actively preparing to support the transition of White House institutional Twitter accounts on January 20th, 2021. As we did for the presidential transition in 2017, this process is being done in close consultation with the National Archives and Records Administration," a Twitter spokesperson told Newsweek.
Among other White House Twitter accounts that will be handed over to Biden's team include @whitehouse, @VP, and @FLOTUS.
Gaining access into these accounts will provide the new administration with an extended way to communicate with the American public while in office. The @POTUS handle currently has over 32 million followers.
As Politico reported, the company stated that the handover of those accounts will not require direct communication from the Trump administration to the Biden-Harris transition team. All existing tweets from those handles will be archived, and the accounts will be reset to zero tweets before the Biden team takes over.
Trump will be able to continue using his personal account @realDonaldTrump, which, with 89 million followers, he's been more prone to posting from anyways.
But once Biden is sworn into office, Trump will lose his status with Twitter as a "world leader," which will strip him of the company's protections to allow rule-breaking tweets to remain on the site with warning labels.
So far, Twitter has flagged over 90 of the president's tweets since the election for spreading misleading or disputed information.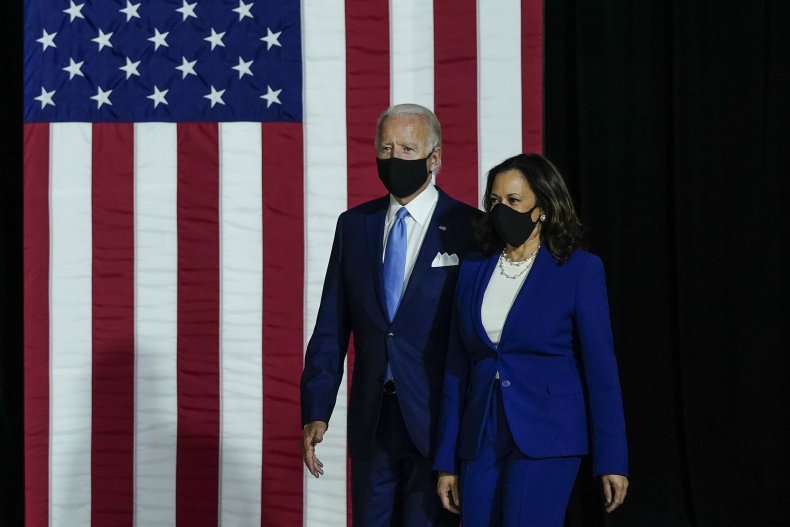 Though Biden has been projected to be the clear winner of the presidential contest with 306 electoral votes compared to Trump's 232, Trump has repeatedly refused to concede the race.
Instead, the Trump administration has alleged unsubstantiated claims of widespread voter fraud, and filed lawsuits in each of the key states that Biden reportedly won. But his legal team has seen little to no success in court, and has so far won just one post-election lawsuit, and lost 29.
Trump's failure to concede has significantly slowed Biden's transition into the White House, as the administration has blocked everything from using a .gov website domain to accessing government email addresses.
In response, House Democrats, who have become outraged by the delay, issued a letter to the General Services Administration (GSA) – the agency responsible for initiating a smooth transfer of power to the next president – in order to demand answers.
"We request that you brief us immediately on your ongoing refusal to grant the Biden-Harris Transition Team access to critical services and facilities specified in the Presidential Transition Act of 1963 and millions of dollars in funding that Congress appropriated on October 1, 2020, for transition activities under the Act," they wrote in a letter released by the House Appropriations Committee.
But the GSA previously told Newsweek that "an ascertainment has not yet been made."
Newsweek has attempted to contact the GSA, the House Appropriations Committee, and the Biden transition team for additional comment.