Twitter Mocks Cadbury Chocolate Bar Intended To Promote Diversity
Cadbury's new chocolate bar designed to promote diversity is being ridiculed on Twitter. The item, called the "Unity Bar," was released in celebration of Indian Independence Day earlier this month.
Featuring four different types of chocolate — dark, blended, milk and white chocolate — Cadbury said the aim was to champion the unity of "people of different castes, creed, languages, regions and religions."
But the bar has divided opinion, with many mocking the company for trying to "resolve racism" with chocolate, while some others have lauded Cadbury using their products to try and promote anti-racism.
The company tweeted on August 15, "This Independence Day, let's celebrate a country that stands united in its diversity. Presenting the Cadbury Unity Bar, India's first chocolate with dark, blended, milk and white chocolate all under one wrap. #CadburyUnityBar #IndependenceDay." While Indian Independence Day was a few weeks ago, the Twitter backlash of the product did not pick up until Thursday.
David Mack tweeted on Thursday: "*wipes hands off* and that's the end of racism.
Jonny Sun noted the irony that all bar was separated by color:
A few others are praising Cadbury for the sentiment, with one Twitter user saying she loved the idea.
"India is a diverse country, with people of different castes, creed, languages, regions, religions. Everyone living together, but not always with love," Ogilvy India, the communications agency that conceptualized the idea, wrote on its website according to The Hill earlier this month. "Cadbury Dairy Milk, which is loved by everyone, wanted to send a powerful message of unity."
Cadbury said it hoped to encourage buyers to celebrate "a rainbow of brown, a giant bouquet of mother tongues, a churring confluence of cultures."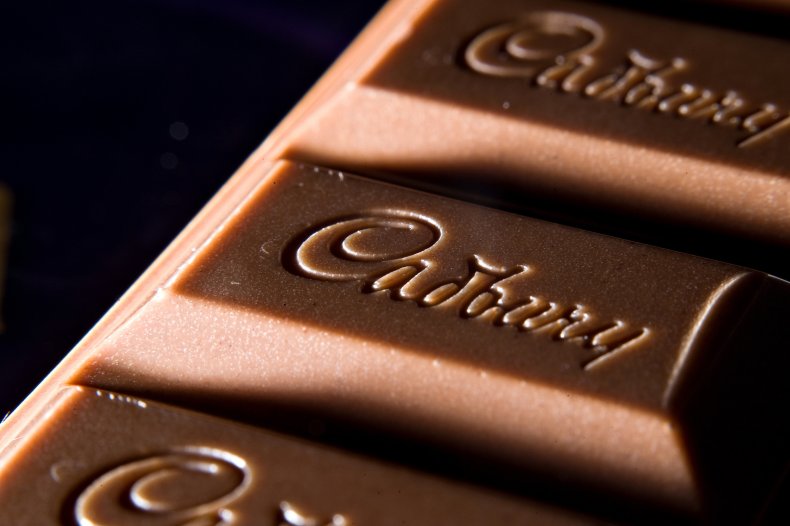 The image on the packaging of the "Unity Bar" shows a group of Indian people from various backgrounds. Illustrations of Muslim women in headscarves can be seen holding hands with Sikh men holding hands with both dark and lighter-skinned people.
The chocolate bar sold out on Indian retail site Flipkart.