Twitter Mocks Manhattan DA Cy Vance For Posting A Photo Wearing Purple To Support Domestic Abuse Survivors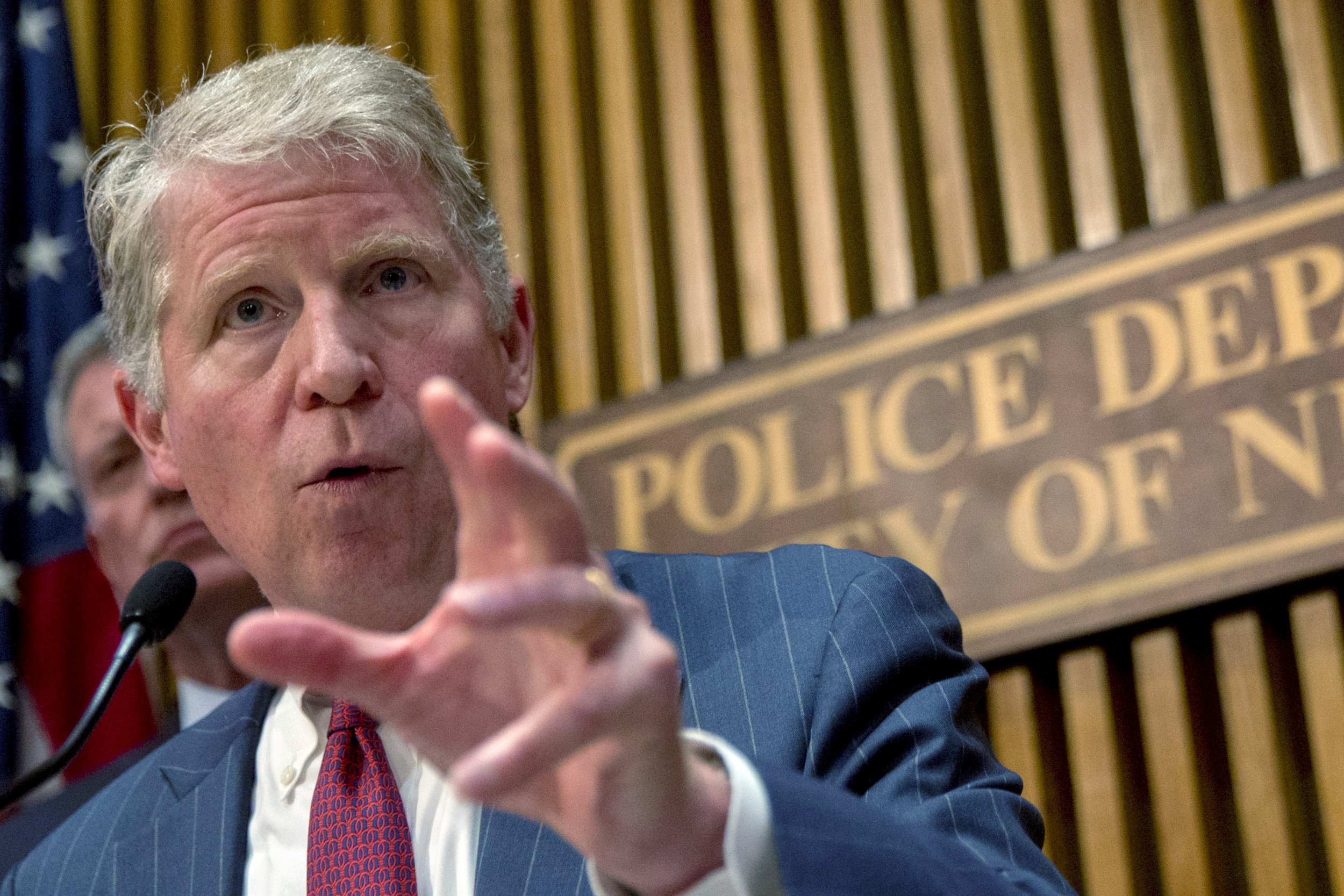 The Manhattan District Attorney who dropped a sex crime case against Harvey Weinstein tweeted a picture of himself and his staff wearing purple to support survivors of domestic violence.
How do you think that went?
Cyrus Vance Jr. and his staff posed for the #PurpleThursday photo "to stand up for survivors of domestic violence," the Manhattan DA tweet said.
Vance's tweet comes less than two weeks after dozens of women accused Weinstein of sexual assault — including Italian model Ambra Battilana Gutierrez whose case Vance dropped — promping some to call out the DA.
"Great! Now give us examples of how you did that," said twitter user @Gymnast45H.
"Dragging everyone down with you?" added Twitter user @Jamdeee.
The New York Times investigation found several allegations of sexual assault and harassment against Weinstein for 30 years. When the report first came out, the district attorney's office in Manhattan defended their decision to not file charges against the A-list film producer two years ago.
"If we could have prosecuted Harvey Weinstein for the conduct that occurred in 2015, we would have," said Chief Assistant District Attorney Karen Friedman Agnifilo.
The International Business Times reported that David Boies, Weinstein's lawyer, donated $10,000 to Vance's campaign several months after it was decided that the office would not be pressing charges.
Recently, Vance was under fire for ordering his prosecutors to drop a criminal investigation against Ivanka and Donald Trump Jr., who were suspected of misleading potential buyers of apartments in the Trump SoHo building, according to a report from The New Yorker. Vance's office dropped the investigation after the Trump siblings lawyer, Marc Kasowitz, met with the Manhattan DA. Kasowitz donated $50,000 for Vance's reelection campaign, some before that meeting, some after.
Both donations were returned by Vance.
Vance is up for re-election this year, but is running unopposed. After the Weinstein controversy, Marc Fliedner, a resident of a neighboring jurisdiction, announced he was running as a write-in candidate.