Twitter Outraged Over Teacher Telling Educators to Embrace Anti-Racist Thinking or Be Fired
A Portland, Oregon teacher told her fellow educators at the Beaverton School District to embrace anti-racist thinking or it will lead to being fired in clips surfacing on social media sending social media abuzz from a February Zoom conference made public.
Eighth grade humanities teacher Katherine Watkins made her comments during the district's virtual equity summit published to YouTube by Parents Defending Education (PDE) in late April and clips of her comments were shared to social media Thursday, garnering many reactions.
"If you're being resistant, I understand that, but you're going to have to eventually come to the light because if you're going to keep up those old views of colonialism, it's going to lead to being fired because you're going to be doing damage to our children...trauma," Watkins said during the Zoom call.
"So as we fire the teachers who sexually abuse our children, we will be firing the teachers who do racist things to our children and traumatize them," she added before saying "you either evolve or dissolve."
Her comments recently re-shared on Twitter have prompted waves of discussions and differing reactions.
"Throughout this past year, institutions have been called upon to re-evaluate their role in the perpetuation of implicit bias and systemic racism. The Beaverton School District is no exception. It's our responsibility to identify and change inequitable practices that harm our students and staff of color," Shellie Bailey-Shah, a spokeswoman for the district told Newsweek.
"In the comments, we hear Ms. Watkins expressing her expectation that all our educators authentically engage in anti-bias, antiracist work for the benefit of our students," she added.
"The Beaverton School District serves a diverse population of students. More than half of our students identify as Black, Indigenous or People of Color. Our goal as educators is to make sure that every child, staff member and community member in our district feels welcomed, supported and encouraged. As part of that commitment, we're engaged in ongoing and critically important equity work which includes providing professional development to our staff," Bailey-Shah concluded.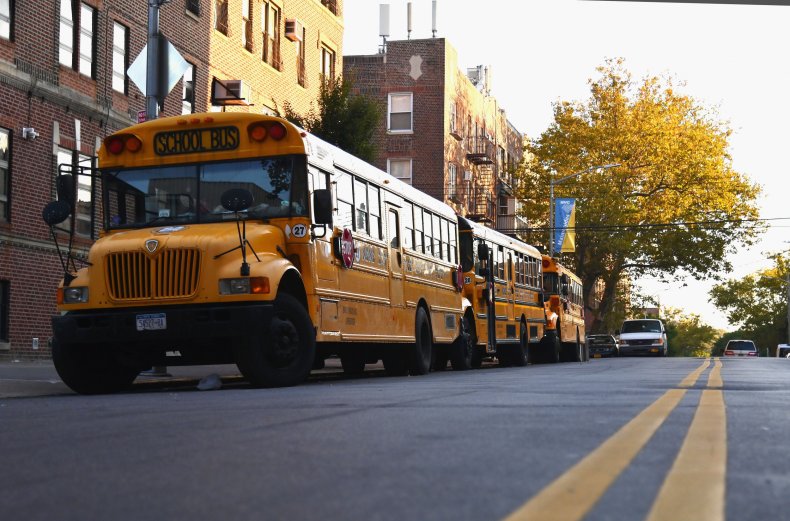 Twitter user @MythinformedMKE shared the clip of Watkins to his more than 12,000 followers Thursday in a post that garnered more than 1,400 likes and 700 retweets.
"How is this a bad thing? Would you rather have teachers promoting racism?," user @Mighty_JAK wrote in reply to @MythinformedMKE's tweet.
Another user offered a differing reaction and tweeted "it's not the police that should be defunded, it's the teacher's unions," in reply to user @IndySpanglish who also shared the video of Watkins Thursday in a post that gained more than 800 likes and 300 retweets.
"One positive of the pandemic...exposed how inept public education is, and how many teachers are delusional," user @LucciaLeeLynn also replied to the same post.
Watkins's statements came during the district's virtual event titled "Equity ABAR Summit: If Not You Then Who?"
PDE published the closing session of Beaverton School District's virtual summit.
They wrote in the video's description that it was uploaded to support "transparency in the public interest."
Bailey-Shah said the conference was required for licensed staff such as teachers and was optional for other employees.
"There isn't a teacher in this video that I would feel comfortable teaching my children, not is there a teacher that I would feel comfortable influencing the minds of the impressionable children that will become our leaders. This racism must be stopped," YouTube user Robert commented on PDE's video Thursday.
Watkins has worked at the district for 16 years and she says she is an "Antiracist Educator, Racial Trauma Informed, Speaker, Writer," according to her LinkedIn.
Newsweek left a request for comments from Watkins with Bailey-Shah.