Alt-Right Figures, Neo-Nazis And Britain First Leader Kicked Off Twitter In Long-Anticipated Purge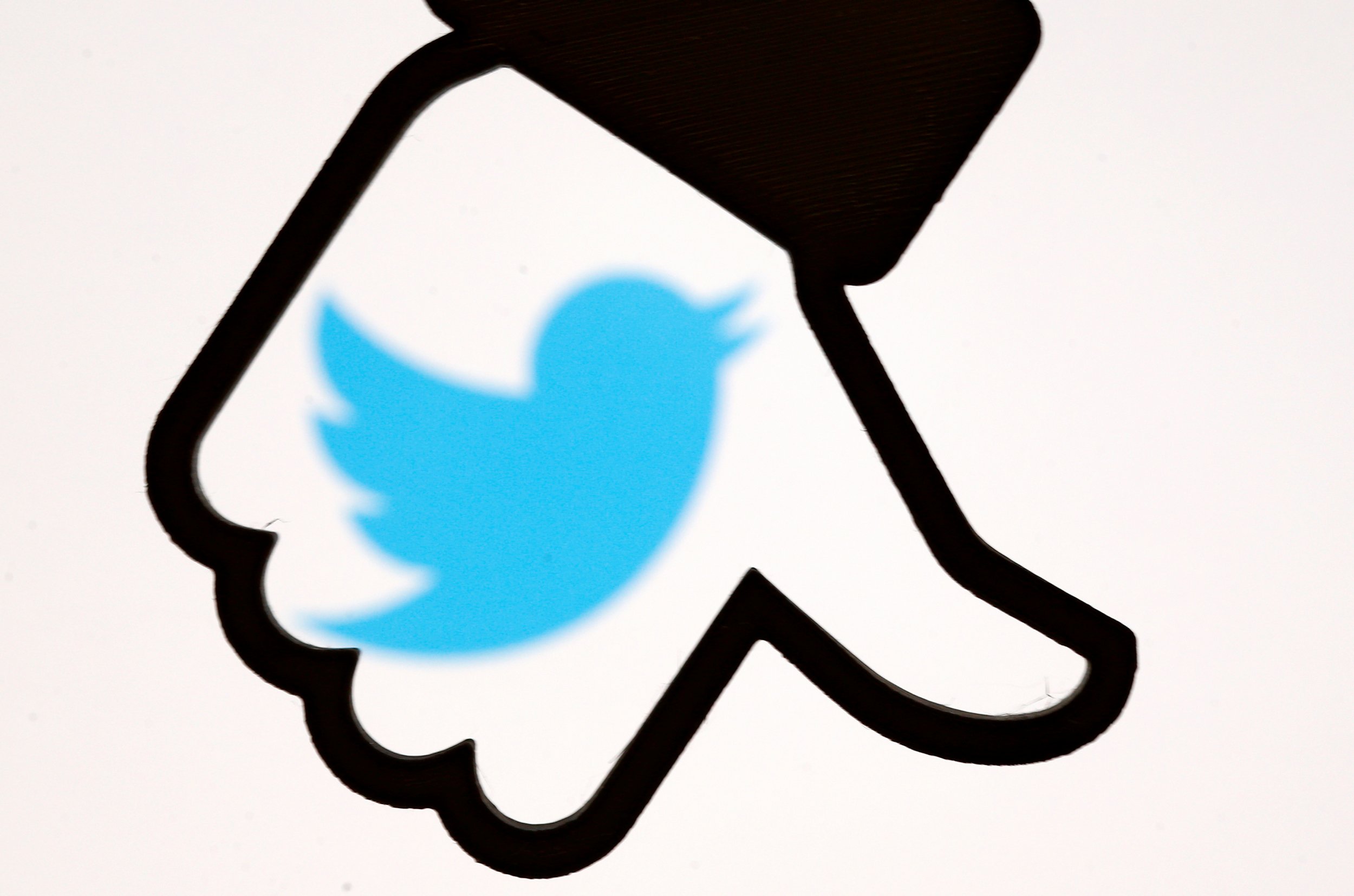 The British politician whose Islamophobic videos were retweeted last month by President Donald Trump, and a white nationalist are among the first people kicked off Twitter as part of the long-anticipated "purge" that has concerned Trump supporters for over a month.
Jayda Fransen, the leader of Britain First, the far-right political organization that produced the controversial videos, joined Jared Taylor, editor of American Renaissance, a white supremacist publication, in discovering that their ability to use the social media network had been taken away. American Renaissance's account, which was verified by Twitter prior to the "purge," was also suspended from the site.
Traditionalist Worker's Party, a neo-Nazi group; and Occidental Dissent, a white nationalist publication, were also removed from Twitter. Those groups were instrumental in organizing the so-called White Lives Matter rally that took place in Tennessee this October.
The purge stems from a mid-November post by @TwitterSafety, which announced an update in rules barring abuse and hateful conduct. Twitter said it would monitor the behavior of users "on and off the platform."
"These changes will be enforced starting December 18," Twitter promised.
Reaction to the purge was swift: On Gab, a "free speech" social media site with roughly 300,000 users, American Renaissance's social media editor called the banning "politically motivated."
"In case there was any doubt about Twitter's motivations, on both this account and @jartaylor, we were very careful never to post anything that could be construed as violating Twitter's terms of service, and we were in compliance with the new ones also," the account claimed. "This is pure, politically-motivated censorship."
Gab, which has been using the promise of a Twitter purge to promote its brand, updated its "Live Topics" section to promote discussion about it with a section called "Twitter Refugees" welcome. Within that section, mixed in with the typical racist and anti-Semitic posts found on the site, were criticisms of Twitter. One user posted a meme depicting CEO Jack Dorsey dressed in Soviet military garb. Another user wrote that Twitter has "become a pawn in the government's game of chess against free speech."
Newsweek reached out to Twitter multiple times requesting a comment about the so-called "purge" but did not receive a response.
Laura DeNardis, an internet governance scholar at the School of Communication at American University in Washington, D.C., said that the company was responding to a myriad of different problems, beyond simply hate speech, including millions upon millions of bots. DeNardis argued that the private company would be best served focusing on what users did on the site, rather than off of it.
"I think it's dangerous to free speech in general to make decisions about what happens outside of the platform," DeNardis said in reference to potentially banning people based upon ideologies.
But supporters have long complained that hate speech has been allowed to fester on the social media. Others have questioned whether President Trump should be barred from Twitter for bullying and, more recently, retweeting Fransen's Islamophobic videos.