'Take My Lung': Twitter Reacts to Justice Ruth Bader Ginsburg Surgery Announcement
The Supreme Court's announcement that Justice Ruth Bader Ginsburg underwent surgery on Friday to remove cancerous nodules from her left lung drew emotional Twitter reactions.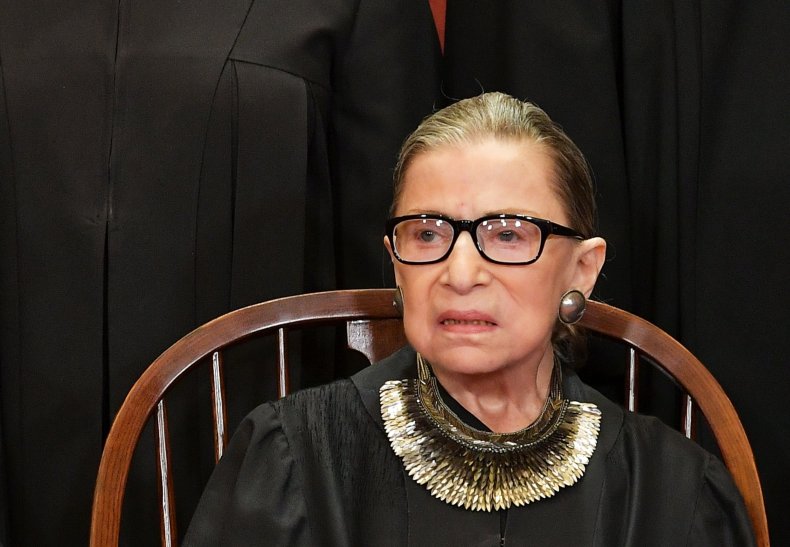 A number of users posted messages about donating their lungs to the justice, while politicians and others offered wishes for the 85-year-old to recover quickly.
"Literally whatever parts of my body RBG needs I will donate them. Let's also get her a robotic exoskeleton and a bulletproof Popemobile and a herculean amount of bubble wrap," author Chuck Wendig wrote.
"re RBG: If you're 85 and you break a rib and get a CT, the radiologist will very likely find pulmonary nodules. Most aren't removed. Since hers are now out and there's apparently no evidence of metastatic disease, the primary issue is recovery from the procedure," James Hamblin, a doctor and staff writer at The Atlantic posted.
"Be well, tough lady. We. Need. You," wrote Julie Cohen, who co-directed RBG, a documetary about the life and career of the justice.
"I do not regularly ask for prayers. But Justice Ruth Bader Ginsburg went into lung surgery today to remove cancerous nodules. And so I ask for all of America's prayers today. Godspeed for a full recovery," actor George Takei posted.
"Cracking those ribs may have saved Justice Ginsburg's life," Steven Mazie, a reporter for The Economist wrote.
Liberals have worried about the health of Ginsburg, who is the oldest Supreme Court justice. In November, she was hospitalized after she fractured three ribs.
Ginsburg, who has served on the nation's highest court since 1993, has previously overcome two cancer diagnoses.
Some critics said she should have resigned while Barack Obama was president.
"Justice Ruth Bader Ginsburg underwent a pulmonary lobectomy today at Memorial Sloan Kettering Cancer Center in New York City. Two nodules in the lower lobe of her left lung were discovered incidentally during tests performed at George Washington University Hospital to diagnose and treat rib fractures sustained in a fall on November 7," the Supreme Court said in a press release. "According to the thoracic surgeon, Valerie W. Rusch, MD, FACS, both nodules removed during surgery were found to be malignant on initial pathology evaluation. Post-surgery, there was no evidence of any remaining disease. Scans performed before surgery indicated no evidence of disease elsewhere in the body. Currently, no further treatment is planned."