Twitter Reacts To Announcement Instagram May Make 'Likes' Private
Big changes could be coming to your Instagram account in the near future, Instagram Head Adam Mosseri explained. One, giant change that the photo-sharing app is currently considering would hide how many likes and given photo or video received.
"Likes," which show that an individual user has positively reacted to one's photo with a heart icon, are currently a staple in the sharing platform. In an age of social media influencers with high amounts of followers and photo interaction, though likes and saves, it seems likes have become a form of internet currency. The more likes a user receives, the more able they may be to make money from the platform in the form of sponsorships or brand partnerships.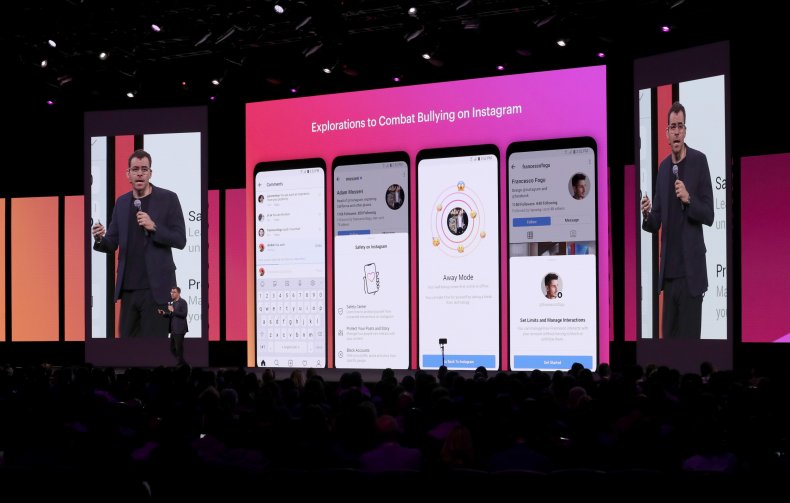 Hiding the "like" count would cause a giant change to the way the platform works, and for Mosseri, that's the point. He explained the pending decision to CBS This Morning on Wednesday. "One of the ideas we're currently experimenting with is like counts private, for instance, because we don't want Instagram to be such a competition," Mosseri explained. "We want it to be a place where people spend more of their energy connecting with the people that they love and the things that they care about."
The idea of competing for likes seems to imply a takedown of forced influencer culture, and aim to return Instagram to the basics of sharing what a given user loves, not what they feel the internet wants to see.
More importantly, though, the removal of likes would act as a step to stop bullying on the platform, Mosseri said. Cyberbullying has been a large, international problem since sites like Facebook and Myspace first debuted in the early 2000s. Instagram already has an anti-bullying campaign built into the app, which allows users to report harmful content that ranges from nasty comments to suicidal thoughts. Removing the "like" count would aim to guard users from criticism for posts that don't receive as much attention as others.
All in all, the decision, which has yet to be formally announced, would aim for healthier user experience and promoting "wellness" on the platform.
The conversation sparked questions among current Instagram users, most of who were skeptical of such a large change on the platform. Some commented on the importance of likes on business accounts via Twitter. Others, however, applauded the possible change and said making likes private would promote a less stressful user experience.