Twitter Reacts to Harry Styles Declining Role As Prince Eric in Disney's 'Little Mermaid' Live-Action Film
With the Disney live-action remake of The Little Mermaid apparently in casting mode this summer (Halle Bailey is set to play the lead role of Ariel and Melissa McCarthy is reportedly in talks to play Ursula), rumors began to swirl last month that One Direction singer Harry Styles would be signing on to play Prince Eric.
The rumors were reignited on Tuesday when DisInsider, a self-proclaimed "exclusive daily source of Disney news," reported that Styles committed to the project. Without citing any sources, the site wrote that "DisInsider has been recently informed that Styles has officially signed on to the project."
The information, though considered unconfirmed by major news outlets, propelled many of Styles' fans to Twitter to make the topic trend, posting comments and photos of the One Directioner in costume as well as memes and GIFs to express their thoughts in full Gen-Z fashion.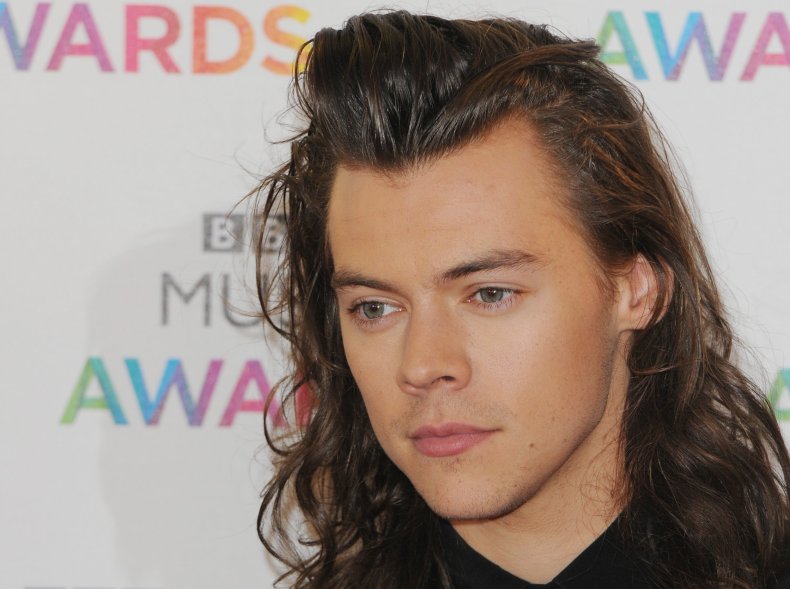 Some expressed suspicion, realizing that the information is based on rumors and suspicion and writing, "i want to fully believe harry will play prince eric but i also have trust issues."
Others seemed to simply revel in the idea. Another user wrote that "halle bailey as princess ariel and harry styles as prince eric will be ICONIC to say the least. perfect casting."
So when news broke later that afternoon Styles had passed on the role, it didn't take long to spread. Suffice it to say, fans seemed crushed that the One Directioner wouldn't be joining the film.
The Wrap exclusively reported that Styles turned down the role of Prince Eric in Disney's live-action version of The Little Mermaid. Its report cited "individuals with knowledge of the project" as its source of information.
"That poor new prince Eric showing up to set knowing everyone wanted Harry," wrote one user.
Others continued posting memes and videos, communicating senses of disappointment and embarrassment over previous tweets and likening themselves to clowns.
Rob Marshall (Mary Poppins Returns, Into the Woods) is reportedly directing The Little Mermaid. David Magee (Life of Pi, Mary Poppins Returns) and Jane Goldman (Kick-Ass, Kingsman: The Secret Service) are the film's screenwriters.
It has also been reported that Alan Menken, composer for the 1989 film, will be reworking the original The Little Mermaid score for the new film and will be collaborating with Hamilton creator Lin-Manuel Miranda.
The original version of The Little Mermaid follows Ariel, a teen mermaid who dreams of living on land and marrying Prince Eric. When a sea witch named Ursula offers to send Ariel to the human world in exchange for her beautiful voice, Ariel accepts, but the upshot isn't what Ariel expects.
The film won two Oscars for Best Original Score and Best Original Song for "Under the Sea." It also won two Golden Globes in the same categories, as well as a Grammy for Best Song Written Specifically for a Motion Picture for "Under the Sea."
Production for the new film is expected to begin in early 2020.