Twitter Reacts to Mueller Report Finally, Possibly, Maybe Being Delivered
Special counsel Robert Mueller has not said when he will hand over the final report on his investigation into Russian meddling in the 2016 presidential election to Attorney General William Barr, but that hasn't stopped political commentators and citizens from speculating that the report will soon be completed.
Recent news reports have said that the inquiry could soon be finished, noting the departures of key members from Mueller's team.
Given the track record of previous rumors and speculation that the Mueller report would be finished shortly, many Twitter users cracked jokes about claims the investigation was finally winding down.
They also pointed out that Mueller sending his report to Barr didn't mean the public would get to see many of his team's findings.
"For those who don't follow all of this: Mueller turning in his report is not like Beyonce dropping an album. It's like learning that Beyonce is in the studio. You're not going to get anything just yet," Ryan Teague Beckwith, an editor at Time, tweeted on Friday.
Washington Post reporter Aaron Blake noted in a Thursday article that Mueller's filing of the report might be "one of the most anti-climactic moments in modern politics."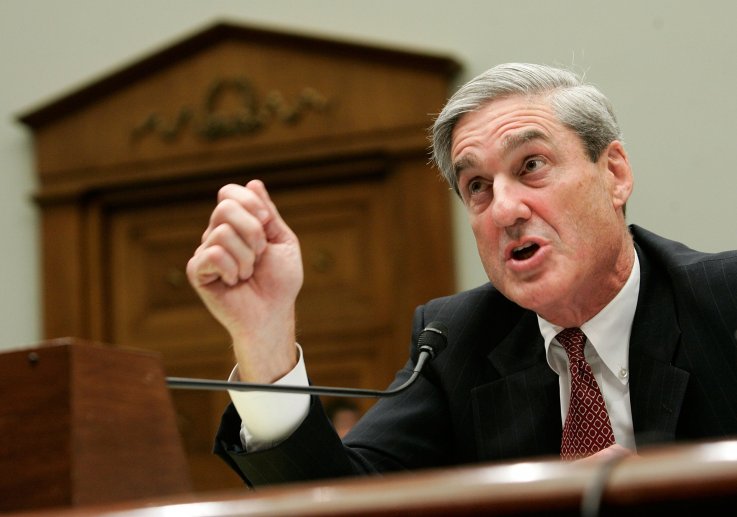 Last month, Barr said that "the regs do say that Mueller is supposed to do a summary report of his prosecutive and his declination decisions." Recommendations on whether to charge people "will be handled as a confidential document, as are internal documents related to any federal criminal investigation," he added.
Much of the information uncovered by Mueller could remain hidden from the public, and it's unclear how much Barr intends to reveal. The Justice Department does not typically offer "damaging" information about individuals who are not indicted, according to Vox.
Gene Park, an embedded audience editor at The Washington Post, cracked a joke White House Press Secretary Sarah Sanders's use of Apple's Notes app to make an important announcement last month.
Using a screenshot from the Notes app, Sanders tweeted that President Donald Trump would be signing a bill to fund the government and would declare a national emergency. NBC News reported that many celebrities do so because using an image taken of the Notes app allows users to bypass Twitter's character-count restrictions.
Other users joked that Mueller hadn't even started writing the report or was procrastinating finishing it.
NBC News reporter Cyrus Farivar took the jest one step further and forwarded a Slate article about "how to finish that big writing assignment" to Mueller's spokesperson Peter Carr, who responded via email with "Ha, thx."
Twitter Reacts to Mueller Report Finally, Possibly, Maybe Being Delivered | U.S.