Twitter Reacts to 'Mythbusters' Star and Race Car Driver Jessi Combs' Death In Jet-Car Crash
Professional racer and former Mythbusters host Jessi Combs was killed in Oregon on Tuesday while attempting to break her own land-speed record. Her death was announced on Instagram by team member Terry Madden, who said the 36-year-old died in a "horrific accident" and that every attempt was made to save her.
Madden said, in part: "I have never loved or been loved by anyone as much as this amazing woman @thejessicombs she was truly my unicorn and I enjoyed every single minute that I had with her. She was the most amazing spirit that I have ever or will ever know."
Addressing social media users, he added: "Love you all and thank you all for being such amazing friends to her, she dedicated her life to helping support others dreams and I promise I will continue that."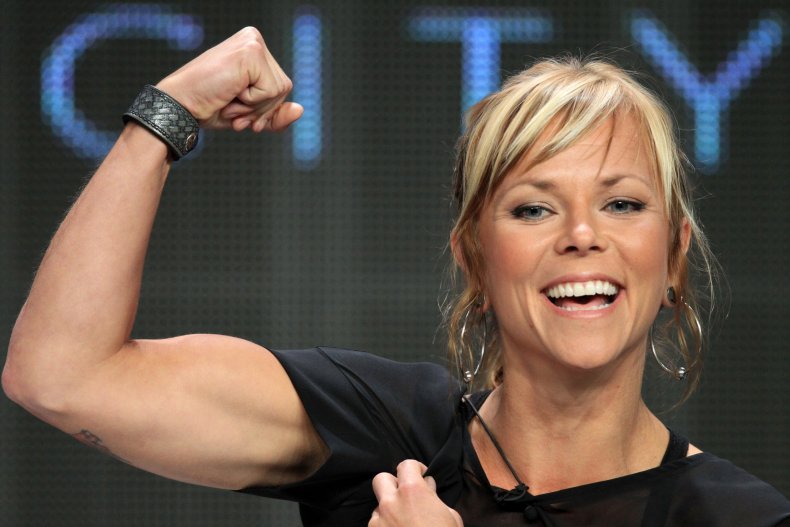 Following the news, fans and friends took to social media to react to the tragedy. Adam Savage, who worked with Combs on the show Mythbusters, was among the first to tweet about Combs.
He wrote: "I'm so so sad, Jessi Combs has been killed in a crash. She was a brilliant & too-notch builder, engineer, driver, fabricator, and science communicator, & strove everyday to encourage others by her prodigious example. She was also a colleague, and we are lesser for her absence."
Combs appeared as a host and a builder on Discovery Channel's Mythbusters while host Kari Byron was on maternity leave. Byron, the current host of Mythbusters, also tweeted a message about the loss on Wednesday.
Byron wrote: "So sad to hear about Jessi. She was a badass. Always pushing limits. Sending smiles into the universe for her. @mythbusters."
In addition to Mythbusters, Combs appeared on a number of other shows including Overhaulin'. The racer's former co-host, Chris Jacobs, also reacted to the news of her death with a social media post. He wrote: "Very saddened by the news of @thejessicombs passing... She was an icon in our industry and she will be missed."
Sharing a photo of himself with Combs at the SEMA Show in late July, presenter Jarod DeAnda wrote, in part: "The world lost one badass chick yesterday ... Rest in POWER homegirl!"
The South Dakota native earned the title of "Fastest Woman on Four Wheels" after hitting a record 398 miles per hour in 2013 in the jet-powered North American Eagle Supersonic Speed Challenger. In the fatal car crash, she was aiming for 619 miles per hour on a dry lake bed in the Alvord Desert in Oregon, according to Autoblog. The Harney County Sheriff's Office confirmed Wednesday that Combs died in a crash in a dry lake bed on Tuesday, according to The Associated Press.