Twitter Reacts to NXVIM Sex Cult Leader Keith Raniere's 120 Year Prison Sentence
Former members of NXIVM, The Vow viewers and more are thrilled to see that NXIVM leader Keith Raniere will be spending the next 120 years in prison.
Raniere, who is 60, was sentenced Tuesday after being convicted of sex trafficking, racketeering and more in 2019.
Dynasty actor Catherine Oxenberg, whose daughter India Oxenberg was part of Raniere's "sex cult" Dos shared her thoughts on the 120 year punishment on Twitter. In her tweets, Oxenberg shared thanks for those who called herself and India strong, as well as called Raniere "pure evil."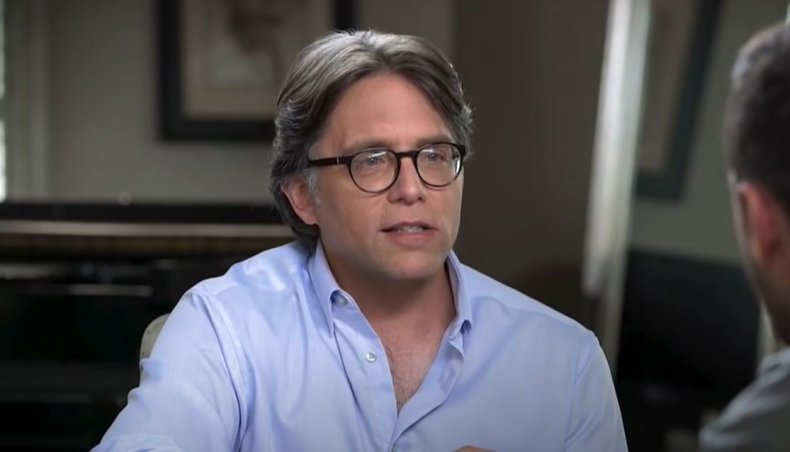 In The Vow, Oxenberg's quest to save India, as well as expose NXIVM was documented. She worked alongside former NXIVM members, including documentary filmmaker Mark Vicente to expose the group in a New York Times tell-all. Vicente also rejoiced on Twitter.
The expose detailed alleged inner workings on NXIVM, which is disguised as a self-empowerment community. More sinister details were alleged, including those of DOS.
The group is allegedly made up of a hierarchy of women, some of whom acted as personal sex slaves to Raniere. Their calorie intake was heavily monitored, according to The Vow. DOS also had a blackmail component that saw each woman who subscribed to DOS both branded with Raniere's initials and forced to give "collateral" in secrets, nude photos and legal documents. NXIVM threatened to leak said collateral if any member revealed the inner workings of the group.
This concept has skyrocketed Raniere's name, and the concept of NXIVM, as a "sex cult" in the eyes of many Americans. There are still supporters of Raniere, though, who claim his innocence.
When the news broke on Tuesday afternoon, Twitter users were quick to celebrate Raniere's 120 year sentence, which appears to be even longer than a typical life sentence. Many of the tweets were from women, who sent passionate messages in celebration of the abuser's lockup. Some even threw in jabs about the man's love of volleyball, which oddly found its way into NXIVM's daily routines.
Raniere has apologized for his leadership in NXIVM and the harm it has caused, but he still claims to be innocent. He spoke from prison for his first interview since his conviction on Friday, a conversation that aired on NBC Nightly News with Lester Holt.
"Yes, I am innocent," Raniere said. "And although it is—this is a horrible tragedy with many, many people being hurt, I think the main thrust of this has really been the oppression. But really a different issue, which is hard for me to express. There is a horrible injustice here and whether you think I'm the devil or not, the justice process has to be examined."
Before his sentencing, Raniere was campaigning for a new trial and claimed there was legal injustice. He went on to issue the apology in the Friday interview. "I apologize for my participation in all of this," he explained. "This pain and suffering. I've clearly participated. I've been the leader of the community."