Twitter Reacts To Ray Lewis' Departure From 'Dancing With The Stars' Among Injury
Ray Lewis was absent from Monday night's episode of Dancing With The Stars after the former NFL player was apparently injured. It was announced Lewis would be out for the season after an "old injury" acted up. Twitter users flocked to the social media site to share their thoughts on Lewis, and what his injury means for the season.
According to the show's hosts, Lewis tore a tendon in his foot, which will require surgery. He cannot continue to dance with the injury, or it may rupture. This is apparently an old injury, which returned through dance rehearsals.
While the news was shared on Dancing With The Stars, Lewis' dance partner Cheryl Burke posted a heartfelt message about the early end. In it, she celebrated Lewis' positivity.
"Dancing with Ray has meant so much to me. His positivity and dedication are admirable, and his smile is contagious. The hard work he put into every practice and performance is something only a true athlete could do," she said in the post on Monday.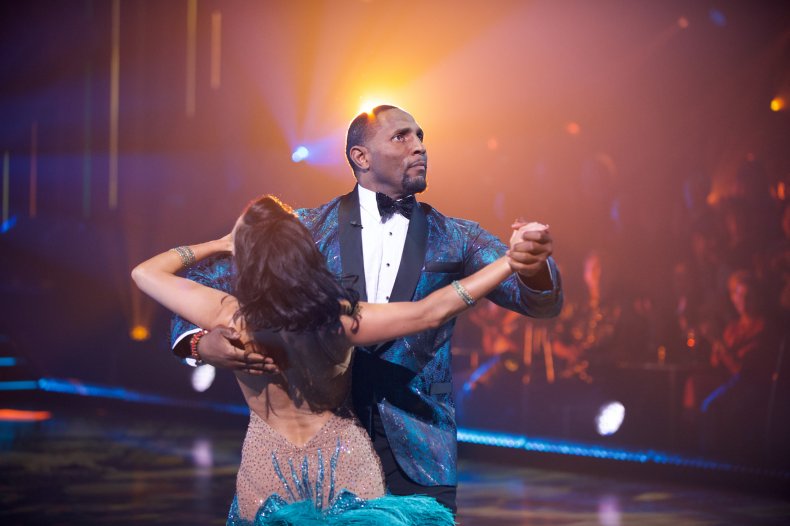 "Being an athlete means pushing yourself past your limits, but also knowing when to take care of your body. Unfortunately, due to injuries, he sustained to his foot, our journey to the mirror ball ends tonight. Ray, I wish you a safe and speedy recovery and look forward to seeing you do the squirrel dance again very soon. #TeamRAVENous."
Lewis also shared a cryptic message earlier in the week, which seemed to imply an obstacle. "But when you finally level up what else will be left? Did you cut off your friends and family or sacrifice your mental health?" he wrote on Instagram. "Make time for what matters. Take care of yourself. Mind, Body, and Spirit. #NoExcuses."
Twitter users questioned if Lewis' departure would mean all celebrities would remain safe during Monday night's elimination.
Lewis' injury is the second on Dancing With The Stars Season 28 in only three weeks. The first injury was sustained by Christie Brinkley, a supermodel who shattered her wrist during pre-show rehearsals. Brinkley was forced to undergo surgery and was unable to compete.
Brinkley's daughter, Sailor Brinkley-Cook, took her place in the competition. Despite her removal from the series, Brinkley has been a constant on the reality show, appearing at the live filming and at rehearsals with her daughter. It's unclear if Lewis or Burke will make an appearance on the show again.
Only one celebrity has gone home so far on Season 28: Mary Wilson. The former Supremes singer was voted out in a new voting system. Fan votes identified the bottom two celebrities, and the show's judges choose which of the two to save. Lewis was on the chopping block, but was ultimately allowed to stay.
Twitter Reacts To Ray Lewis' Departure From 'Dancing With The Stars' Among Injury | Culture