Organizer of Unite the Right Is One of Many Racists Getting Unverified on Twitter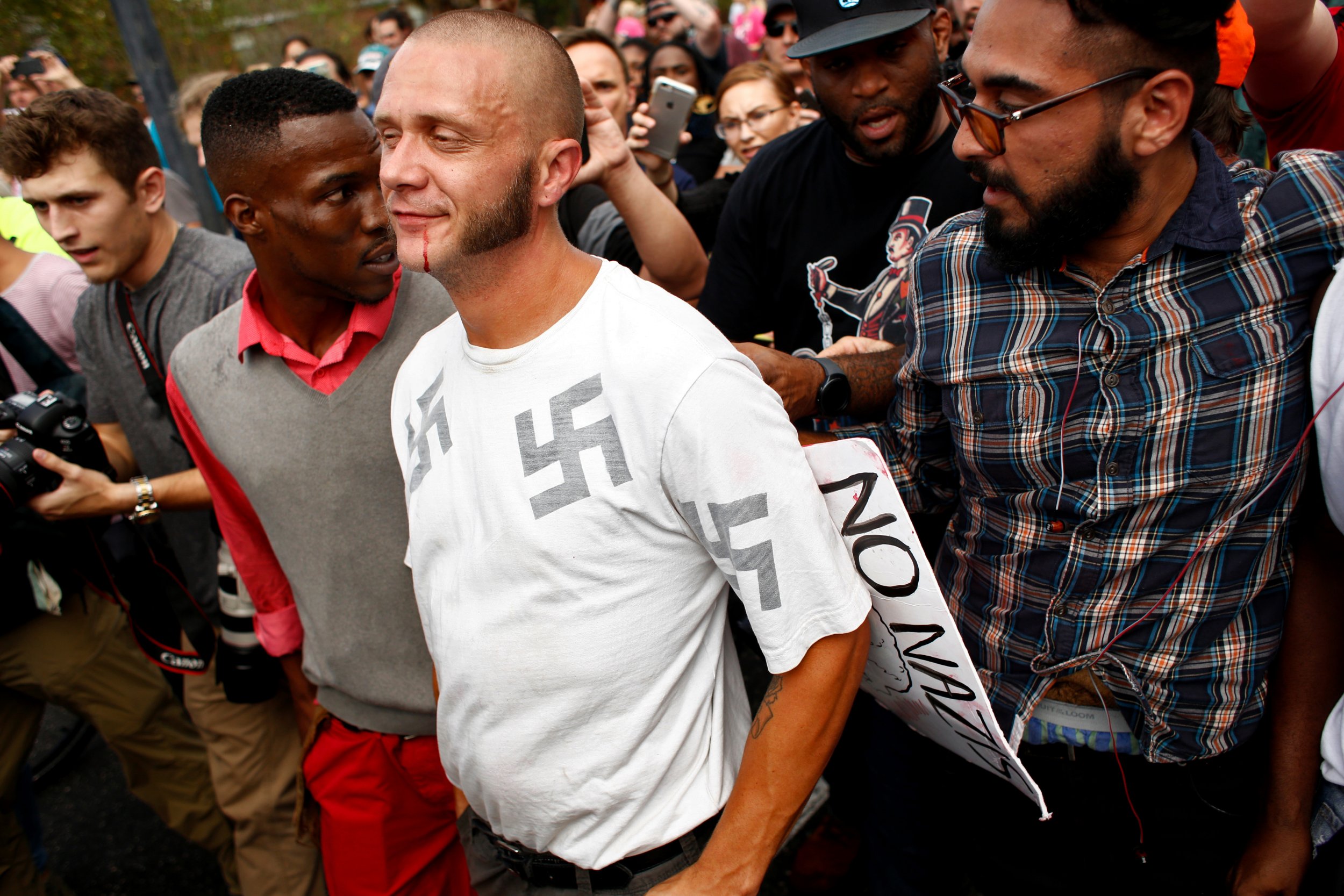 Twitter began removing the coveted verification badge that proves an accounts authenticity from users on Wednesday, including racists, white supremacists and neo-Nazi's after a backlash from other users on the social media community.
Jason Kessler, the organizer of the Unite The Right rally in Virginia this summer, was verified last week, prompting an outcry that led the company to rethink its qualifications for verification. As of Wednesday night, Kessler was no longer verified. "Twitter has changed their verification policy just to be able to censor me," Kessler wrote on Twitter.
White nationalist Richard Spencer also appeared to have lost his verified checkmark. "It's time for Washington to regulate Silicon Valley. Law-abiding citizens should have a right to use social networks, payment systems, and hosting, which make up the public square of the 21st century," he wrote on Twitter about the decision.
Some who have been unverified, including journalist Laura Loomer, said the policy change doesn't have anything to do with verification, but rather she blamed censorship. In a tweet, she outlined why Twitter said they removed her: "Translation: I'm a conservative." Loomer is a far-right activist whose complaints about Muslim drivers saw her banned by Uber and Lyft.
Kessler and other users were encouraging their followers to leave Twitter altogether, and switch to Gab, an online platform that many conservatives have used to discuss the growing alt-right movement.
Twitter explained that it was working to stop verifying accounts it does not endorse. "Verification was meant to authenticate identity & voice but it is interpreted as an endorsement or an indicator of importance," Twitter support said in a statement. "We recognize that we have created this confusion and need to resolve it. We have paused all general verifications while we work and will report back soon."
Twitter CEO Jack Dorsey apologized for the situation, saying, "We should've communicated faster on this: our agents have been following our verification policy correctly, but we realized some time ago the system is broken and needs to be reconsidered. And we failed by not doing anything about it. Working now to fix faster."