Twitter Rules Are Changing: Jack Dorsey Promises More Action to Prevent Harassment and Violence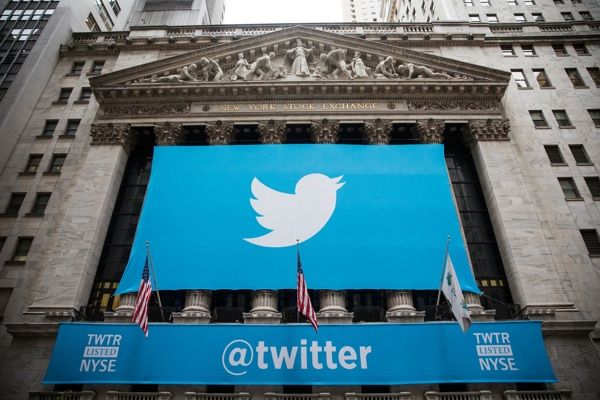 After catching heat for failing to address users' hate speech and harassment unleashed on Twitter, the social media giant's CEO Jack Dorsey said on Friday that Twitter would be taking more measures to prevent abusive and harassing content.
"We see voices being silenced on Twitter every day. We've been working to counteract this for the past 2 years. We prioritized this in 2016. We updated our policies and increased the size of our teams. It wasn't enough," Dorsey wrote in a string of tweets. "We've been working intensely over the past few months and focused today on making some critical decisions. We've decided to take a more aggressive stance in our rules and how we enforce them."
Dorsey said the updated rules aim to neutralize a number of forms of harassment and violent tweets including content with "unwanted sexual advances, non-consensual nudity, hate symbols, violent groups, and tweets that glorifies violence." The new terms are expected to roll out within the next few weeks, and Dorsey said he'd have more information to share regarding Twitter's aggressive approach to combating harassment in the days to come.
The new rules come after the social media network was hit with an online boycott following Twitter's suspension of Rose McGowan, an actress who had been actively advocating against sexual harassment and violence following a scathing New York Times report accusing famed producer Harvey Weinstein of sexual misconduct. Twitter said on Friday that McGowan's account had been temporarily suspended because she posted a private phone number in a tweet, which was in violation of Twitter's Terms of Service.
However, many users saw Twitter's suspension of McGowan as efforts to silence her from speaking out on Weinstein's sexual harassment and assault, of which more than 30 other women have come forward with their own accusations since The New York Times' report was released on October 5.
The hashtag #WomenBoycottTwitter went viral within hours of McGowan's Twitter suspension.
For years now, users have been calling on Twitter to beef up their efforts to prevent hateful and harmful rhetoric on the service--albeit arguments for censorship have been considerably heightened in recent times after some users have started using the app to spread racist, anti-Semitic and threatening content.
Just in June the company came under fire after European regulators released data showing that Twitter had failed to remove 50 percent of hate speech within Twitter's standard timeframe of being warned of unacceptable content.