What Is 'Shadow Banning' and Is Twitter Doing It to Republicans, Like Donald Trump Claims?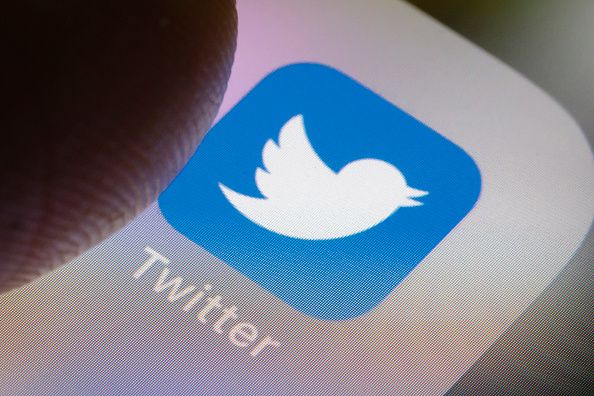 President Donald Trump claimed Thursday that Twitter is "shadow banning" prominent conservative lawmakers and personalities, writing in a Twitter post that the practice is "discriminatory and illegal."
The practice of shadow banning essentially involves making posts visible only to the person who created them and invisible to their intended audience, according to a report by New York Magazine. The strategy makes the user believe they are still a part of the online community, but in reality their voice is being minimized in the hopes that their account slowly fades away because of the lack of interaction.
Shadow banning is a way for the social media site to filter what many have dubbed "fake news" and other forms of information abuse on its platform. The shadow ban is an alternative to outright suspending someone's account, which can result in the abusive user simply creating another one under a different alias.
A Twitter spokesperson told Newsweek on Thursday that the company did not have anything to share in regards to responding to Trump's tweet.
But the company did deny the use shadow bans in an email statement, writing: "We are aware that some accounts are not automatically populating in our search box, and shipping a change to address this. The profiles, tweets and discussions about these accounts do appear when you search for them. To be clear, our behavioral ranking doesn't make judgments based on political views or the substance of tweets."
Twitter's product lead Kayvon Beykour has echoed this statement on his own social media account, saying that in May the company started using "behavioral signals and machine learning to reduce people's ability to detract from healthy public conversation on Twitter."
The expansion of behavioral signals was started to help Twitter decrease what it sees as "troll-like behaviors that distort and detract" from a communal conversation. The move came as shareholders in Twitter and Facebook pressed the sites to take more action on combating fake news and hate speech.
But prominent Republican voices have continued to speak out against the social media giant, claiming that Twitter has been limiting their visibility in search results. Ronna McDaniel, the Republican Party chairman, claims that she is a victim of the practice, telling VICE News that she no longer appears in Twitter's search box. McDaniel said in a tweet that "the notion that social media companies would suppress certain political points of view should concern every American."
Representative Matt Gaetz says that he is a victim of shadow banning and told The Hill that he feels "victimized and violated by a platform that holds itself out to be a public forum."