Twitter Should Have Banned Trump 'A Long Time Ago,' Says Wikipedia Founder Jimmy Wales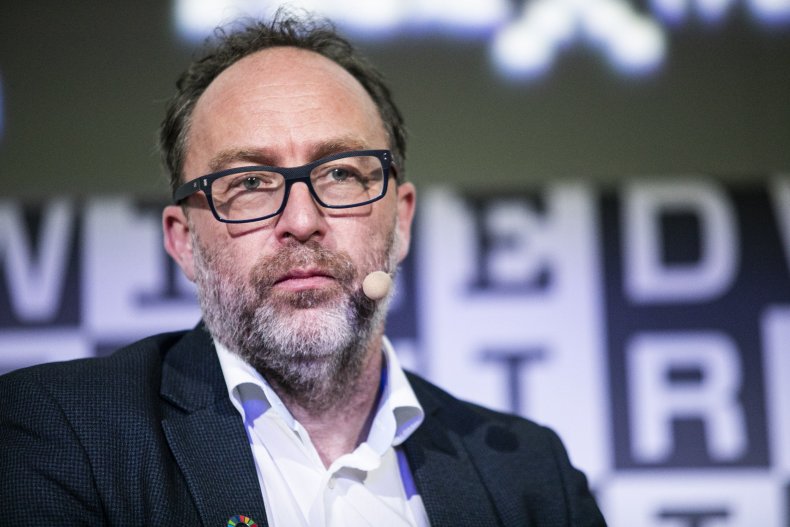 Wikipedia founder Jimmy Wales believes President Donald Trump should be booted from Twitter, claiming the president is allowed to behave in a manner that would see others banned from the platform.
Wales made the comments at the Financial Times "FT Future of News Europe 2019" conference Tuesday in Amsterdam. Wales said a portion of Trump's tweets are out of line and the "blowhard" president should have been banned "a long time ago."
"A lot of stuff he says would not violate the terms of service of Twitter. He's a blowhard, and he says false things, but he's attacked people in ways that other people couldn't get away with," said Wales. "I mean, they've made it very clear that they are applying the rules differently."
Twitter has said that their rules apply to all users including heads of state, but also say that tweets from world leaders that might otherwise violate rules could be allowed due to "public interest."
The Wikipedia founder did not have exclusively negative feedback for Twitter. He praised the decision to ban all political advertising from the platform, which was announced by CEO Jack Dorsey in October. Wales believes fellow social media giant Facebook should follow suit.
"On this one I think Twitter has definitely done the right thing and Facebook should do the same. I think for Facebook to accept political advertising and not accept any kind of fact-checking responsibility," Wales said. "This is really unwise, and it's not... like they make a ton of money from political advertising. It's a small piece of their overall business. I think they are better off without it."
Wales has been promoting his own recently launched social media platform, WT Social. The new company operates on an ad-free business model, relying instead on donations by users. Wales suggests that money can be a powerful motivator for social media companies to engage in inconsistent application of community standards.
In addition to Trump, Wales pointed to tech entrepreneur Elon Musk as someone who has benefited from preferential treatment by Twitter. In 2018, the Tesla CEO controversially called a man who had helped rescue a group of boys from an underwater cave in Thailand a "pedo guy" on Twitter. Musk later claimed that the phrase referred to a "creepy old man," denying that he meant to infer the man was a pedophile. Wales insists that "most people would have been blocked" for the same behavior and seems to have little doubt why Twitter chose not to ban Musk.
"I'll tell you why not, because he generates a lot of page views," said Wales. "He generates a lot of ad revenue. I mean I don't want to be cynical. I know the people at Twitter... and I don't think that they are bad people, but I think their business model is at odds with doing the right thing."