Twitter Shuts Down Boko Haram Account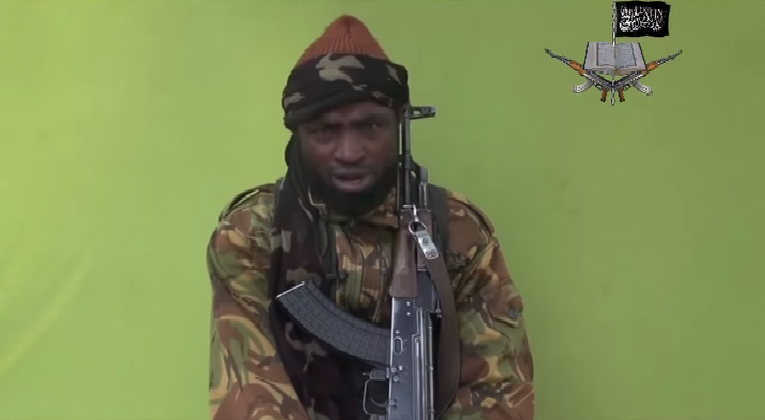 Twitter suspended an account belonging to Nigerian radical Islamist group Boko Haram on Tuesday as tech companies begin to crack down on the sect's evolving social media strategy.
While the terror group remains focussed on a domestic campaign, aimed at undermining the Nigerian government and the creation of their own Islamic caliphate in the country's northern majority-Muslim regions, it launched its first Twitter campaign at the beginning of the year.
Twitter has stepped in to shut down the affiliated account, under the username @Urwatu_Wutqa, which had only tweeted 19 times but was flagged for inappropriate content. The account was used by the group as a propaganda tool to publicise its claims and alleged victories.
The account's last tweet before it was suspended said that the group were still in control of the northeastern border town of Baga, where local officials say over 2,000 peoplewere killed by the militants last month. This is a claim countered by the Nigerian military who last week said they had recaptured the city, forcing many Boko Haram militants to flee and causing a number to drown in Lake Chad. Other tweets from the account circulated pictures of an attack on the town of Gombe, in Gombe state.
Newsweek subscription offers >
Jesper Cullen, sub-Saharan Africa analyst at the geopolitical risk consultancy the Risk Advisory Group, said that the Twitter account was only the second opened by the militant group and marked a shift in its social media strategy as it attempts to undermine the Nigerian government.
"There has definitely been a huge change in the group's approach to social media," he says. "These were the first two accounts. It's only since the beginning of this year that they have had any presence on Twitter," Cullen added, noting that the group could easily open another Twitter account and continue their propaganda campaign.
Boko Haram have also shifted their video strategy. They used to pass their videos to couriers who would deliver them to journalists within Nigeria, however they are now directly uploading their footage to the video-sharing site YouTube, who have started to remove the videos. The local Nigerian outlet Premium Times also reported an "increasing clampdown" by Facebook on the group's material.
The group's latest videos reveal a concerted effort to appeal to a more global audience. Their older videos featured the group's leader Abubakar Shekau speaking for long periods in his native Hausa language whereas their newer releases have subtitles in both Arabic and English. This change may have been made in the hope of maintaining international media attention towards their cause following widespread coverage of their kidnap of the Chibok girls last April, Cullen notes.
Newsweek subscription offers >
There have been hints that the Nigerian terror group may be moving closer to pledging allegiance to ISIS, with the Middle Eastern group's Dabiq magazine claiming that an affiliate from Nigeria had offered to pledge allegiance while a release from Afriqiyah Media, a jihadi media group, earlier this week alleged that Boko Haram's Shura Council was considering the pledge of bay'ah (allegiance). Boko Haram, while not yet officially aligned with ISIS, have sought to emulate ISIS's social media strategy in their release of videos and their presence on social media platforms, Cullen adds.
"There does appear to be some emulation on Boko Haram's part. They have seen what ISIS have done with their videos and have tried to copy it," he says. "Although the group haven't actually pledged allegiance to IS at the moment, they have seen the success that groups like that have had on social media and are trying to benefit from that as well."
Twitter only censors user content in limited circumstances, particularly the "unlawful use" of the social media platform and the "furtherance of illegal activities" such as terrorism, therefore indicating that the account violated the platform's guidelines. It has removed a number of accounts of ISIS-affiliated militants and supporters, with some tweeting on their 80th account, according to Haras Rafiq, managing director of the anti-radicalisation think-tank the Quilliam Foundation. Twitter has also removed accounts from other notorious terror groups such as Somalia's al-Shabaab and al-Qaeda.
Neither Twitter nor Google, who own YouTube, were available for comment.
Twitter Shuts Down Boko Haram Account | Tech & Science