A Eulogy for Vine, Twitter's Best Experiment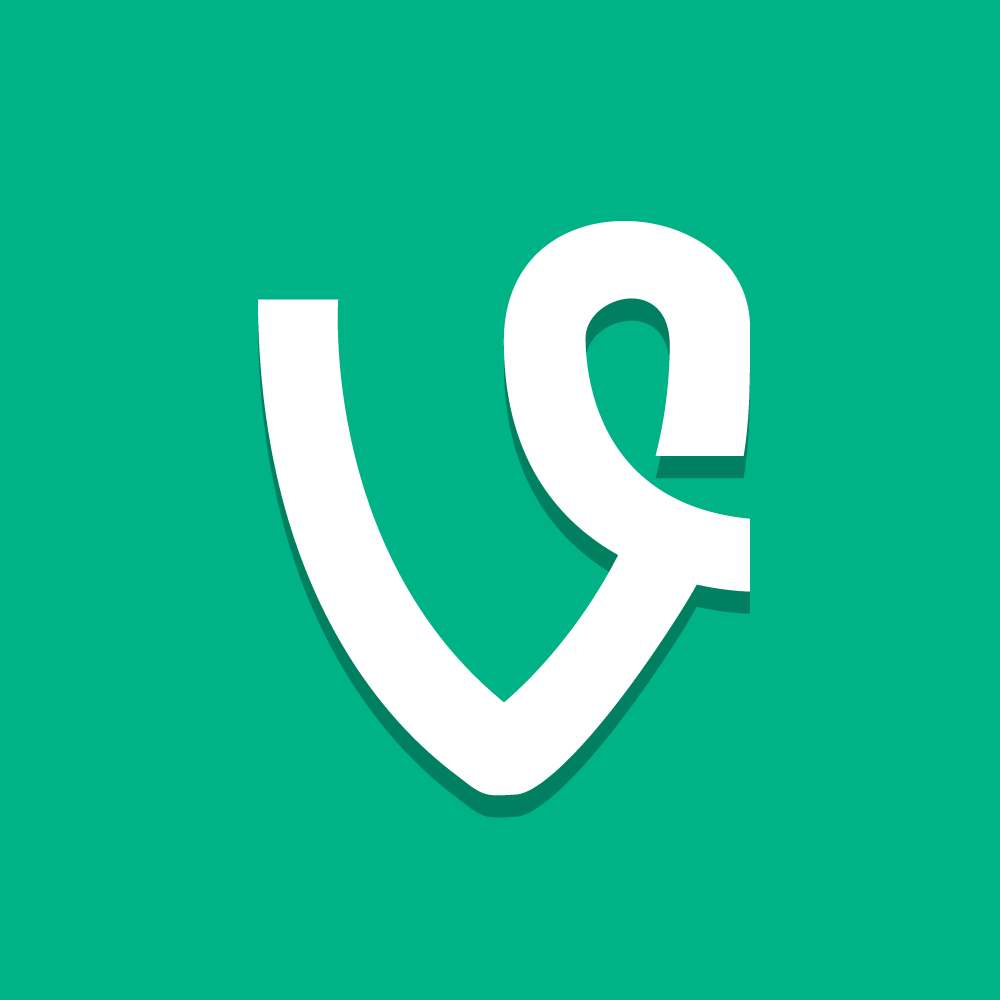 Twitter announced Thursday it would no longer develop Vine, a short-form video service.
As social media networks go, Vine never had it easy. It wasn't until 2015, nearly two years after Twitter relaunched the product under its corporate wings, that Vine began to aggressively develop new features in an effort to grow and monetize the video-based social network. Media companies and advertisers that more easily turned a profit from Facebook and YouTube occasionally mocked Vine—with its artsy users and abbreviated format—and had mostly all walked away by the time it tried to attract brands. But most brands never really understood Vine, even as many of the platform's star artists loyally weathered the storm, quietly incorporating native and promoted content into their feeds.
Newsweek reached out to a few Vine artists, many of whom also openly use other video apps like Snapchat, Instagram and YouTube.
Victor Pope Jr., 1 billion loops: Vine changed my and so many other people's lives for the better. It introduced an entire young generation to comedy in a different way. I'm going to miss it.
Meghan Doherty, aka Hazelst, 41 million loops: I'm sad. It made a real impact on my life and my work. I found my people on there. I got to make a feature-length movie called Sylvio that's coming out next year! Vine was always fresh and innovative. It started as a fun sketch pad and grew with us. They really reached out to the community and helped users connect to new outlets. Everyone at Vine should be commended for creating such a strong community and making such a fun creative space. Boy, what a bummer.
Matt Fogarty, 4.4 million loops: It's shocking to consider the same app that changed my life and so many others will soon no longer be a little green icon on my home screen but a memory. Vine was an amazing app created and managed with a lot of soul and passion, which is why it was so fun to create and share on. Twitter has to make a lot of tough decisions—this is surely one of them. It's a dog-eat-dog world out there, I just hope all the great folks at Vine are taken care of. They should be tremendously proud with what they were able to accomplish in a very short amount of time.
Wahyu Ichwandardi, aka Pinot, 107 million loops: My favorite Vine? Hard to say. All are my favorite. I build them from the heart. I build with a lot of confidence and creativity on Vine, confidence to create story in only 6 seconds, in a very simple way. So simple that my children love to create animation and stop-motion with it. I put my heart and dream in it. But now, it's time to build that kind of confidence, imagination, and creativity somewhere else.
(It's difficult to explain how artists who use social media as the primary method to share their work can be simultaneously platform-agnostic and also highly loyal to a specific network, like Vine. But it's true. Unlike other networks, you won't meet many Vine stars who regret using it.)
Vic Berger IV, 137 million loops: I knew it wouldn't last forever, but it was a perfect way to capture an insane election moment or make a quick comment on something using video and get it out quickly. I enjoyed making the 1,000-plus vines over the past year and a half or so. I really hope they don't just disappear. I've spent hundreds and hundreds of hours on these things. The thing Vine had that other platforms don't have is the ability to make a clean video loop. Facebook and Instagram and others are unable to do that. There's always a jump when the video starts over. I know Vine is working towards a new app that is live-based, and I have zero interest in things like that because it's so disposable. But that's the current trend, so you gotta give the people what they want, I suppose. Though my main concern is where will the Vine stars go? Someone make sure the Vine stars are OK. Maybe this will free up some resources for Twitter to spend on removing alt-right white supremacists and other hate groups from Twitter.​
Roberto Grossman, 3.9 million loops: It's actually really sad to see Vine shutting down, because from the beginning this was a platform that created a space for a community of artists, comedians, musicians—you name it, it created a space for them to express themselves in a unique way. It will be interesting to see where all the talented content creators that use Vine will migrate to and if another platform will fill that niche.
Ollie McKendrick, 423 million loops: It's very sad. There have been murmurings about it for a while, but it has still come as quite a shock for me. Although I don't use it as much as I used to, I owe a lot to that app. Without Vine, I would simply be whining into the void. Many good people work there, so it's also disheartening to think about their loss.
It was perhaps the worst network for advertisers, however, because advertising is all about bending the rules. Some people made money from Vine, but most didn't. And by the time Vine got around to catering to corporate brands, it felt more like an apology than a plan.
Vine was arguably the best social media network for artists because it created its own rules and stuck to them doggedly, and nothing inspires creativity like a good challenge. Its closure represents the failure of social media companies to promise content creators that their website or app will exist next year or even next month. Nothing is lost on Vine's stars, who, like YouTube's millionaires and the rising Snapchat class of influencers, are smart and sophisticated. They understand how precarious the relationship is between platforms and audiences, even as they want more from both.
If there's any lesson to be learned from Vine, it's that love isn't logical, not even on the internet and certainly not in the entertainment business.
Jonathan Daniel Brown, actor, director: Money was funneled out of the entertainment industry to give countless thousands to "influencers" through insidious, secretive, sponsored-content deals. Vine stars were getting paid to make commercials for unsuspecting fans. Vine's closing will hopefully be a wake-up call to the entertainment industry. Young people are tired of being pandered to and deserve art that speaks to them, not six-second sponsored ads.
No amount of investment can change the fact that content creators are attracted to the platforms, apps and methods that gets them the closest to their audiences. Whether the money follows is another question. The founder of Vine tweeted, "Don't sell your company!" shortly after Twitter's announcement was published, as if to warn us of what we already know.
Vine was a close-knit community. It gave the world a new way to block the haters and Peaches Monroee's "on fleek" eyebrows. In 2016, it was shut down without notice. Its founder recommends you don't sell your company.
That should tell you everything you need to know about the state of the internet in 2016.
A Eulogy for Vine, Twitter's Best Experiment | Tech & Science