Twitter Stock Soars Before Being Halted Amid Reports That CEO Jack Dorsey Is Stepping Down
Twitter stock soared on Monday before share trading was stopped amid reports that Jack Dorsey was stepping down as CEO.
CNBC was first to report Monday that Dorsey was expected to leave his position. Twitter stock leaped more than 11 percent in early trading after the report was published, the business news outlet said.
Twitter's stock was trading as high as $52.05 per share on Monday before being halted because of pending news.
Later, the company confirmed the news and announced that its board of directors had unanimously appointed Chief Technology Officer Parag Agrawal as CEO, effective immediately.
Dorsey released a statement saying Twitter is "ready to move on from its founders."
"I want you all to know that this was my decision and I own it," he said. "It was a tough one for me, of course. I love this service and company...and all of you so much. I'm really sad...yet really happy. There aren't many companies that get to this level. And there aren't many founders that choose their company over their own ego. I know we'll prove this was the right move."
Dorsey, 45, co-founded Twitter in 2006 and was its first CEO, but he was forced out just two years later. He was brought back to lead the company in 2015. He also runs Square Inc., a digital payment and financial services company.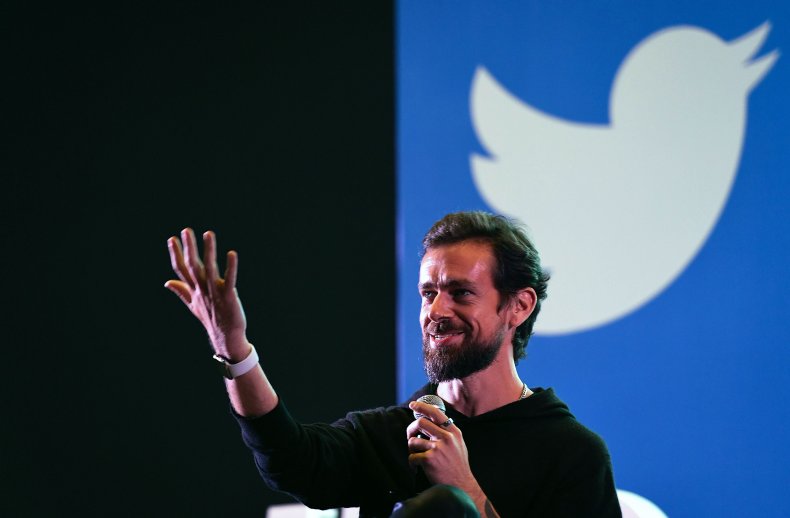 In April, Dorsey pledged to move $1 billion of his shares of Square into a limited liability company, where part of the funds would go to addressing the coronavirus pandemic. The LLC was also set up to support a universal basic income and girls' health and education.
"I want to give out all my money in my lifetime. I want to see the impacts, selfishly, in my lifetime," Dorsey said at the time. "I want to make sure that we're helping people."
Dorsey is estimated to be worth more than $11 billion, according to the latest estimate from Forbes. He first appeared on Forbes' billionaires list in 2012.
Twitter has faced criticism in recent years over the rise of misinformation on the platform. Dorsey appeared before Congress in May, along with Facebook's Mark Zuckerberg and Google's Sundar Pichai, to face questions on how their sites negatively affect young children and amplify misinformation.
The Twitter CEO was the only one to answer yes when asked whether the social media platform bore some responsibility for January 6 insurrection at the U.S. Capitol.
"But you also have to take into consideration the broader ecosystem," Dorsey told lawmakers. "It's not just about the technological systems that we use."
The CEO then went viral for tweeting during the hearing, posting a "?" with a poll asking Twitter users to vote "yes" or "no."
Update 11/29/21, 11:05 a.m. ET: This story was updated with more information and background.